The Truth About How Queen Latifah Got Her Scar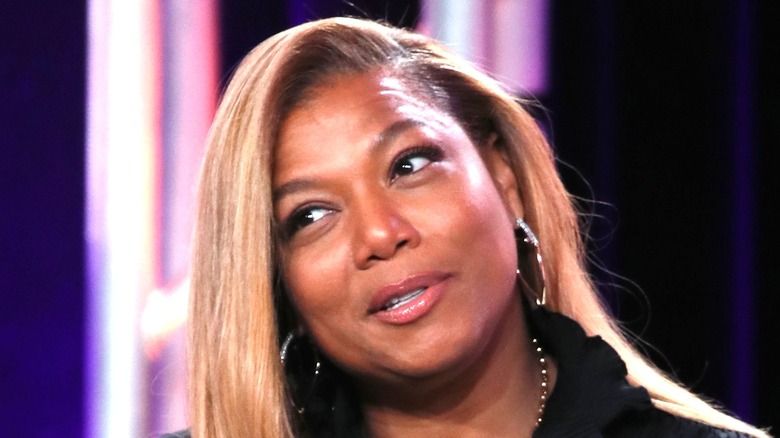 David Livingston/Getty Images
Queen Latifah has had a lucrative career as a legendary entertainer. She caught our ears with her Grammy-winning song "U.N.I.T.Y." She then made us laugh while she played Khadijah James on the '90s sitcom "Living Single." And Latifah may have also given her most engaging acting performance as Bessie Smith in the musical drama "Bessie," With her career, she has never failed to impress with nearly any project she has gracefully touched. These days, fans can instantly spot her along with her other recognizable castmates on CBS' "The Equalizer."  
It's no surprise that the artist has graced multiple magazine covers throughout her career. Some publications are known to perform some editing magic to remove blemishes or scars off of celebrities for their photo covers. But when it comes to Latifah's forehead scar, that's one type of visual editing she can do without, as she admitted to Variety. "It's part of who I am, so I'd like it to be accepted as part of who I am," she explained.
Her choice to show off the scar could also be attributed to her consistently working on her strong personal confidence throughout her career, as she noted in an InStyle interview with actress Tracee Ellis Ross. Yet, while Latifah has been comfortable with baring her scar, fans may still wonder — how did she receive it in the first place?
She got the scar while playing a game of tag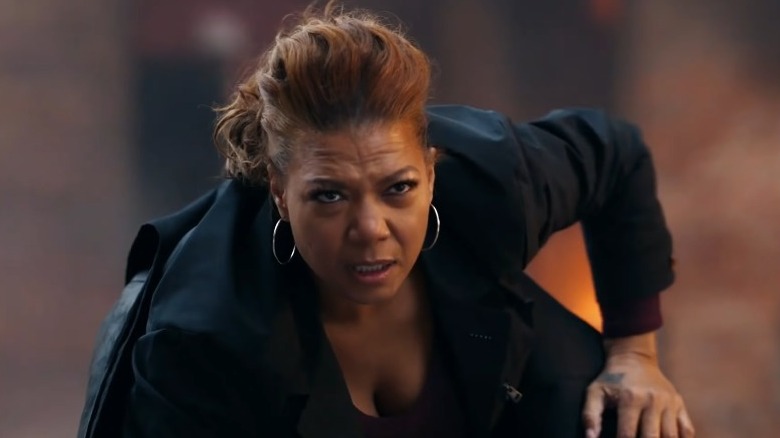 CBS
While some fans might expect a tragic or controversial story related to Queen Latifah's forehead scar, the truth of how she got it is the complete opposite. In a 2008 feature story for The New York Times, Latifah revealed that the scar actually came from an innocent childhood game when she was only three.
"Playing tag with my brother," she said. "I tripped over the telephone cord and hit my head on the corner of the bathroom wall. I got three stitches. Then I fell on my grandmother's steps and busted it open again."
As we all know, while the early incident may have left her with a permanent scar on her forehead, it certainly didn't slow her down. Latifah has lived up to her namesake by slaying music, acting, and even once serving as a CoverGirl Ambassador. It was actually the ambassador opportunity that Latifah used to create her own line of CoverGirl makeup, which was specifically made for the skin of women of color (via Essence). In the meantime, her latest work has been on Season 2 of "The Equalizer," which arrived on October 10, 2021.