The Equalizer Season 2 Release Date, Cast, And Plot - What We Know So Far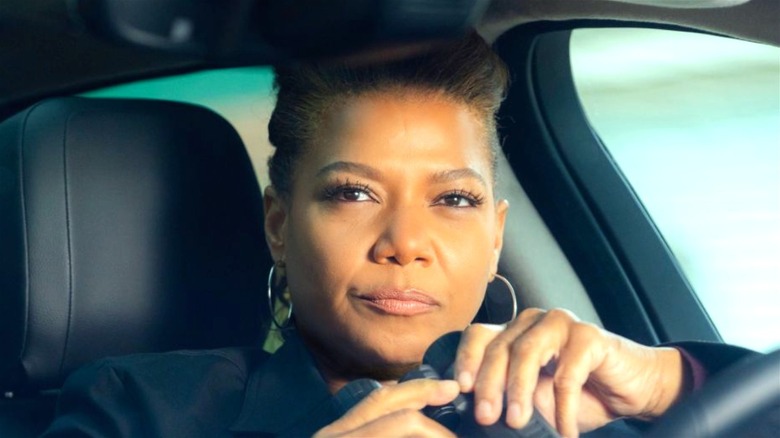 CBS
Originally an action TV series in the 1980s, "The Equalizer" franchise was revived in 2014 when Denzel Washington took on the main role in the film adaptation. In the movie, Washington's character Robert McCall, a former Marine and DIA agent, returns to the field to protect a teenager from the Russian mafia. With a sequel coming out in 2018, the franchise has been a great success, so much so that it was adapted back into a new television series in 2021 on CBS, starring the one and only Queen Latifah.
Based on Washington's character in the films, the reimagined "The Equalizer" series stars Latifah as Robyn McCall, a single mother with a dark history working for the U.S. government who uses her many skills to protect those who can't protect themselves. Known as "The Equalizer," Robyn works as a vigilante in New York City, with a small team of loyal friends at her back. "The Equalizer" currently has a 68% on Rotten Tomatoes, with many critics praising Latifah's acting for elevating a cookie-cutter crime drama, and the show is extremely popular with viewers. Over the course of Season 1, the show had consistently high ratings, making a second season basically a no-brainer for CBS.
Here's everything we know so far about "The Equalizer" Season 2.
Updated August 11, 2021: This article has been updated with official premiere date information from CBS.
What is the release date for The Equalizer Season 2?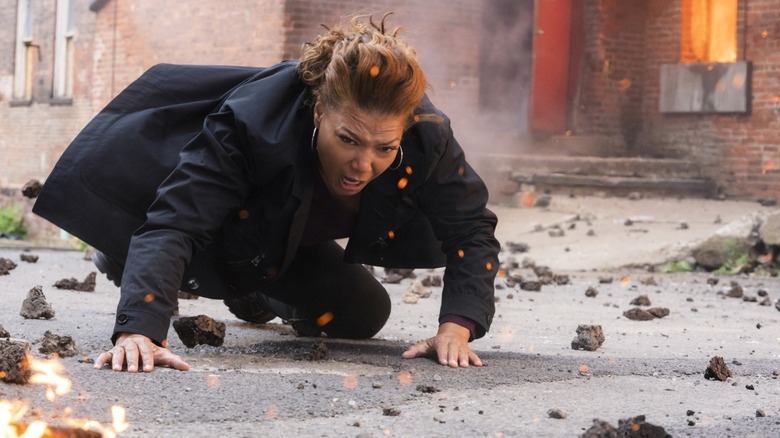 CBS
Luckily for fans of "The Equalizer" TV series, CBS announced in early March 2021 that the action crime series would be returning for a second season (via Deadline). The official "Equalizer" Twitter posted a short clip with the announcement, along with the caption, "An Equalizer has to read between the lines, and these lines are lit for #TheEqualizer to return for Season 2." Latifah also took to her personal Instagram to thank the fans of the series with a video, saying, "Thanks to you, [The Equalizer] is a hit, a smash hit."
"The Equalizer" is one of the many productions that faced delays and changes due to COVID-19 restrictions. Some fans feared this might mean that Season 2 was destined to slip beyond the 2021 event horizon and into a mid-season premiere slot. Fortunately, CBS just released a full schedule of premiere dates for the network's fall lineup, and "The Equalizer" is on there in big, bold letters. The series' sophomore outing will premiere on Sunday, October 10 at 8 p.m. Eastern (via Deadline).
Who will be in the cast of The Equalizer's second season?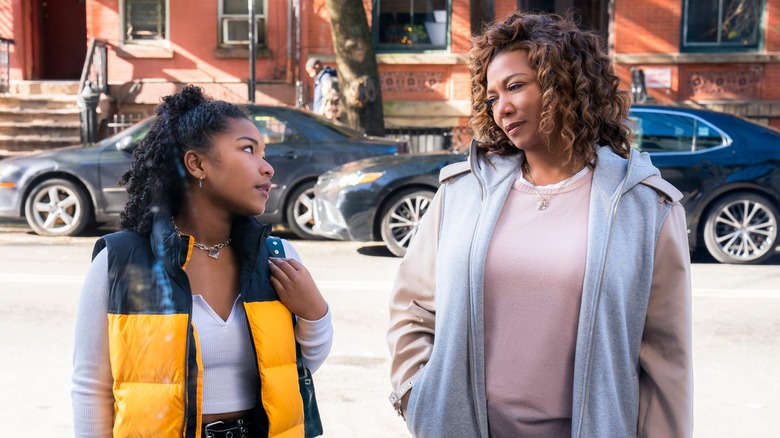 CBS
Obviously, Latifah will be returning for Season 2 of "The Equalizer," and it can be assumed that Laya DeLeon Hayes, who plays Robyn's daughter Delilah, will also be returning, as the relationship between mother and daughter is a key part of Robyn's character and the show's story. Lorraine Toussaint will also be returning as Aunt Vi, Robyn's maternal aunt who helps her raise Delilah and hide her secret life.
The rest of the main cast is also expected to return in Season 2 of "The Equalizer," including Liza Lapira and Adam Goldberg as wife and husband duo Mel and Harry who help Robyn out on missions. Harry is very skilled at hacking, while Mel's an expert sniper with a history in the Air Force. Chris North plays William Bishop, an old friend of Robyn's who works as a liaison between her and the CIA, and Tory Kittles plays Marcus Dante, the NYPD detective who repeatedly has run-ins with Robyn as they help each other on cases. Throughout all of Season 1, Dante attempts to catch Robyn and stop her vigilante activities, but he's unsuccessful.
"The Equalizer" has a procedural structure, with every episode featuring a separate case as other bigger storylines move across episodes. Because of this, the show features many different guest actors, like Scott Cohen and Marcus Callender in episode 4, and David Call and Elizabeth Stahlmann in episode 9, and there are sure to be more new faces in Season 2.
What will happen in The Equalizer Season 2?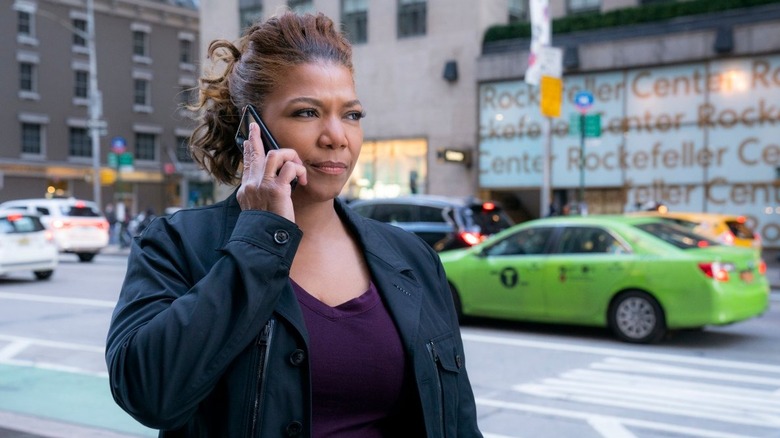 CBS
Throughout "The Equalizer" Season 1, one of the biggest storylines is the antagonistic yet helpful relationship between Robyn and Dante. The two consistently cross paths on cases, and Dante puts a lot of effort into arresting Robyn and stopping her vigilante activities. At the end of Season 1, Dante appears to give up on this quest, instead accepting that Robyn is actually a great help to his work. Still, he warns Robyn that even if he stops investigating, some other detective will soon take his place. Going into Season 2, the relationship between Robyn and Dante will continue to evolve, hopefully one day going beyond being allies and maybe becoming friends, but who knows.
Besides that, the main storyline to be addressed in Season 2 of "The Equalizer" is definitely Delilah discovering Robyn's secret life as a vigilante. In the final episode of Season 1, Delilah sneaks around and discovers Robyn's secret cache of weapons, passports, wigs, and more. Finally finding evidence that supports her suspicions against her mother, Delilah finds Robyn and confronts her. Of course, this is right where Season 1 ends, leaving a huge cliffhanger to keep fans excited for Season 2. This tension between mother and daughter will definitely be the main storyline in new episodes, as Robyn tries to navigate their shifting relationship while still taking on difficult cases.