AMC Sets Tales Of The Walking Dead Anthology Series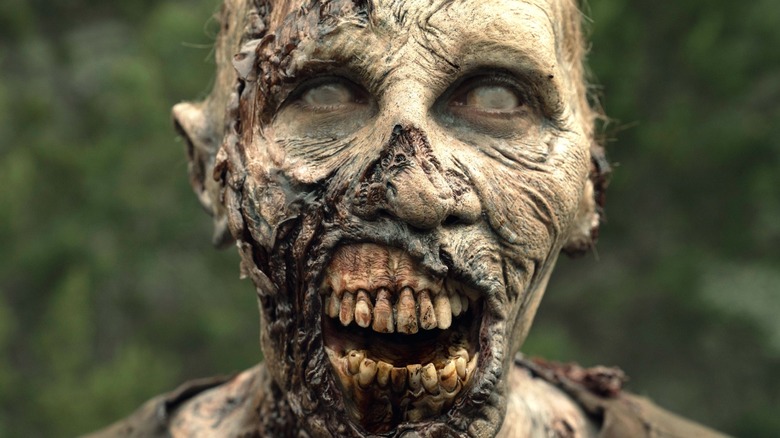 AMC
After months of anticipation, AMC's "The Walking Dead" spin-off "Tales of the Walking Dead" has finally been greenlit by the network — and now details are starting to trickle out about its premise and release format.
The anthology series was first announced in 2020, but wasn't officially picked up until this week, Deadline reports. It will be one of several spinoffs to reportedly air in the coming years once "The Walking Dead" wraps for good after Season 11. 
"The Walking Dead" universe currently consists of the main series and two spin-offs, "Fear the Walking Dead" and "The Walking Dead: World Beyond." This new addition will not only offer fresh adventures and characters, but also a new mode of storytelling through standalone episodes, which AMC has thus far only dabbled in for the franchise with the anthology-adjacent "bonus" episodes that aired at the end of Season 10. 
Network execs discussed the season pickup of "Tales" in a series of statements Monday October 12, saying they were excited to get the ball rolling.
Tales will be similar to Twilight Zone and Black Mirror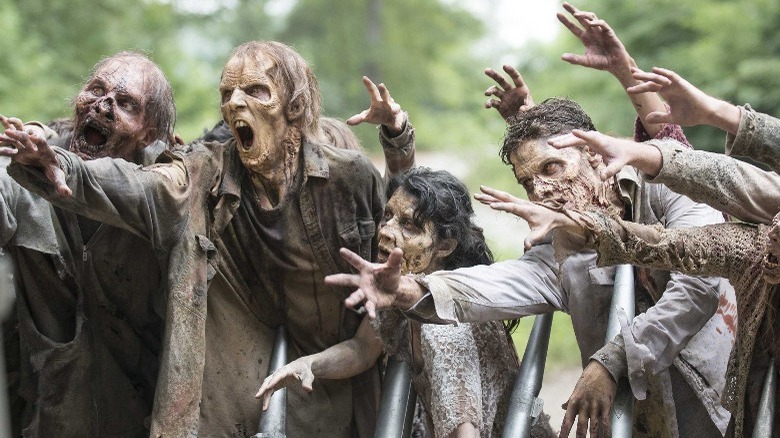 AMC
According to Deadline, "Tales of the Walking Dead" will be helmed by "The Walking Dead" and "Fear the Walking Dead" writer-producer Channing Powell, with help from "TWD" chief content officer Scott M. Gimple. The debut season will consist of six episodes, with the ultimate goal being to produce a show much like "The Twilight Zone" and "Black Mirror," execs said. 
"The Walking Dead is a show that made television history and attracted an army of passionate and highly engaged fans," explained Dan McDermott, President of Original Programming for AMC Networks and AMC Studios, in a statement. "We see so much potential for a wide range of rich and compelling storytelling in this world, and the episodic anthology format of Tales of the Walking Dead will give us the flexibility to entertain existing fans and also offer an entry point for new viewers, especially on streaming platforms. We have seen the appeal of this format in television classics like The Twilight Zone and, more recently, Black Mirror, and are excited to engage with fans in this new way, against the backdrop of this very unique and engrossing world."
Gimple described "Tales" as a series running on "new voices, perspectives, and ideas — bringing to life stories unlike any we've told before." The show will ultimately focus on new and established characters within the world of "The Walking Dead," with Powell calling it one of AMC's "most unique spinoffs." Production is expected to begin early next year before an eventual summer release on AMC+ and AMC.