Why Nadia From Chicago P.D. Looks So Familiar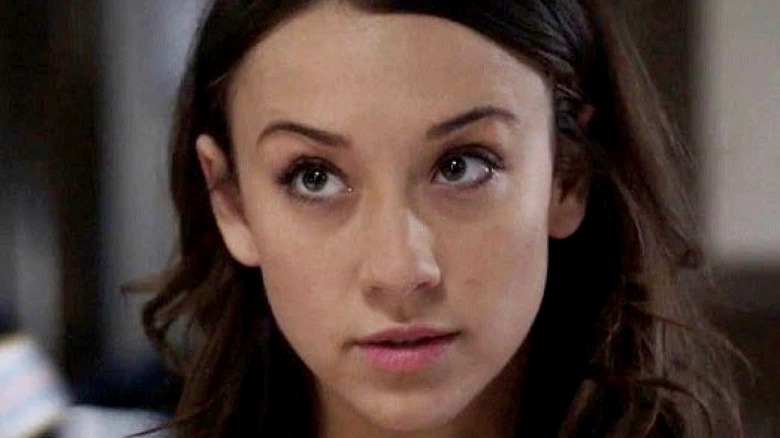 NBC
Since making its network debut in 2014, "Chicago P.D." has told tales of triumph and tragedy too many times to count. In doing so, it's become one of the best series in the "One Chicago" franchise and is loved by millions of fans who tune in every Wednesday to find out what turmoil Voight (Jason Beghe) and his District 21 crew will endure next.
Now in its ninth season, "Chicago P.D." continues to throw viewers for a loop with its emotional moments, but none seem to top the heartbreaking storyline involving Nadia from Seasons 1 and 2.
Nadia debuted in the series' opening season as a drug-addicted teen prostitute who was gifted a second (and third) chance at a normal life with a little help from Detective Erin Lindsay (Sophia Bush). She eventually turns her life around and even joins the Intelligence Unit as an assistant while studying to become a cop herself.
That, unfortunately, never happens because Nadia is abducted and brutally murdered by one of the Intelligence Unit's most-wanted bad guys during a harrowing crossover event with "Law & Order: Special Victims Unit." Played by Stelle Maeve for 18 episodes, Nadia had a familiar face that some viewers couldn't pinpoint. Here are two significant projects you might have seen the actress in before.
Stella Maeve rocked hard with Kristen Stewart in The Runaways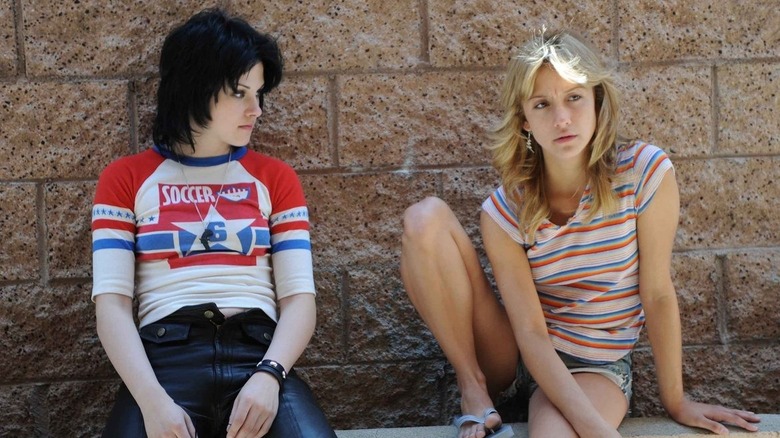 Apparition
While Stella Maeve has worked a bit more often in television, the talented young actor has landed a few choice big-screen gigs throughout her career. Circa 2010, the then up-and-coming Maeve found herself on the cusp of the big time, trading lines with Kristen Stewart, Michael Shannon, and Dakota Fanning in the hard-rocking biographical drama "The Runaways." For those not well-steeped in the annals of 1970s West Coast punk rock, The Runaways were an all-woman rock outfit assembled by producer Kim Fowley (Shannon).
Formed in 1975, The Runaways fronted the formidable talents of Joan Jett (Stewart), Cherie Currie (Fanning), and Lita Ford (Scout Taylor-Compton). They were active for a four-year span that could only describe as tumultuous. Those years are depicted in vivid detail in "The Runaways," which was relatively well-received by critics (per Rotten Tomatoes).
"The Runaways" has continued to find fans over the years, most of whom praise the film's cast for their work, including young Maeve, who portrayed Runaways' founding member, drummer, and vocalist Sandy West in the movie. And while she doesn't get quite as much screen time as Stewart, Fanning, or Shannon, her work is every bit as impressive.
Stella Maeve worked some serious magic in SyFy's The Magicians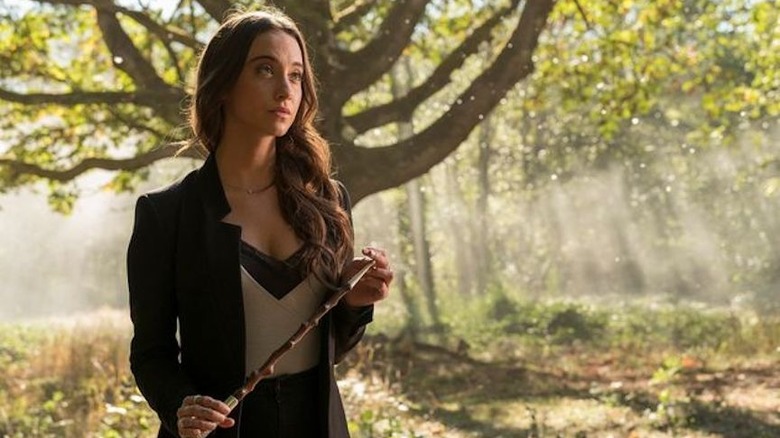 SyFy
Though it was short-lived, Stella Maeve's time on "Chicago P.D." was a big break for the actor, who's been a regular in the television realm in the years since. While her role "Chicago P.D." was indeed a significant career moment for the actress, her five-season run as Julia Wicker on "The Magicians" was arguably a much bigger deal. That series was, of course, more of a cult hit than "Chicago P.D.," but it also found Maeve stepping into what was essentially her first starring role.
And yes, the actor was positively electric in the series, which ran for five full seasons on SyFy. For those unfamiliar with the fantasy hit, it followed a group of talented young magicians and their adventures at Brakebills University for Magical Pedagogy. Maeve portrayed powerful magician Julia in all 65-episodes of "The Magicians," though her character was never a student at Brakebills as she failed the entrance exam. However, that didn't stop her from pursuing a life in magic as the skilled enchantress worked her way up through the New York underground scene.
That alternate route understandably put her in league with some shady folk throughout the series, and Julia's motives were quite often suspect if not a touch villainous. But if you've seen the series, you know she played as big a role as anyone in its marvelous grande finale.