Star Trek: Prodigy Adds Three Huge Stars To Its Voice Cast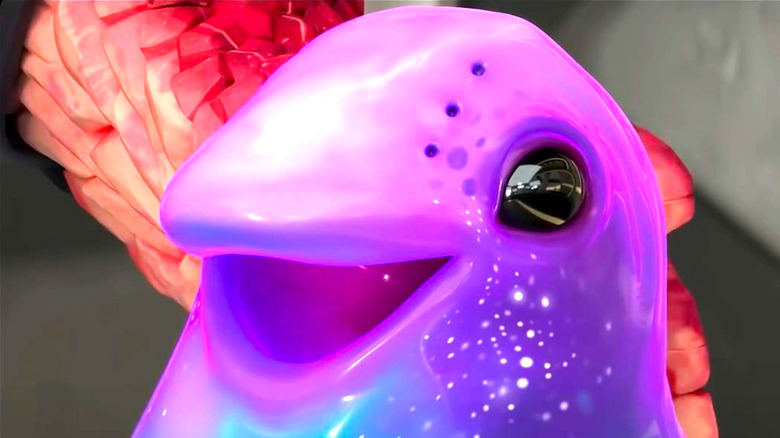 Paramount+
The "Star Trek" universe continues to seek out new life and new civilizations by way of a plethora of television shows. One recent addition to the expansive sci-fi franchise, "Star Trek: Prodigy," shows audiences another side to this universe. Alongside the return of "Star Trek: Discovery" and "Star Trek: Strange New Worlds," this gorgeous-looking animated show will be beaming down to Paramount+ at the end of October. "Prodigy" not only introduces a younger crew, but it will also see the return of Kate Mulgrew's Captain Janeway in CGI animated form. Mulgrew reprises the role she first played in "Star Trek: Voyager," and on "Prodigy," she'll aid a small band of eclectic characters after they commandeer a starship from an area outside of Federation space.
The new characters introduced on the animated "Star Trek" spinoff include Brett Gray as Dal, Ella Purnell as Gwyn, Angus Imrie as Zero, Rylee Alazraqui as Rok-Tahk, Jason Mantzoukas as Jankom Pog, and Dee Bradley Baker as Murf. While this team is the crew at the heart of "Prodigy," they will be joined by other characters announced at a recent New York Comic-Con panel.
Star Trek: Prodigy adds our favorite Hamilton, A Good Place, and Seinfeld alums to its voice cast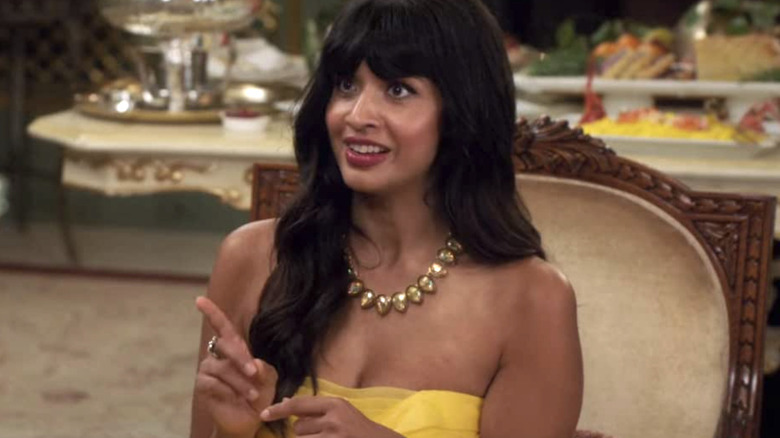 NBC
As reported by the official Star Trek site, it was announced on Monday that an impressive trifecta of cast members joins the "Star Trek: Prodigy" voyage. "Hamilton" star Daveed Diggs adds his vocal talents to the Paramount+ show as Commander Tysess. Additionally, Jameela Jamil, a former resident of "The Good Place," appears as Ensign Asencia. Both Diggs and Jamil are seasoned voice actors, with recent notable roles including Apple TV+'s "Central Park" and Netflix's "Jurassic World: Camp Cretaceous," respectively.
The show will also be boarded by comedy icon and "Seinfeld" star Jason Alexander, who rounds out the group of new characters as Doctor Noum. No stranger to the Federation himself, Alexander previously appeared on the "Star Trek" franchise show "Star Trek: Voyager." He popped up in one Season 5 episode as the character Kurros (via IMDb). Along with these aforementioned stars, Robert Beltran will return as Janeway's former number two, Chakotay.
It's a testament to the show just what kind of talent "Star Trek: Prodigy" is obtaining before its release. You'll be able to see them all in action when the hour-long debut episode premieres on October 28 on Paramount+.