Get Your First Look At The Animated Series Star Trek: Prodigy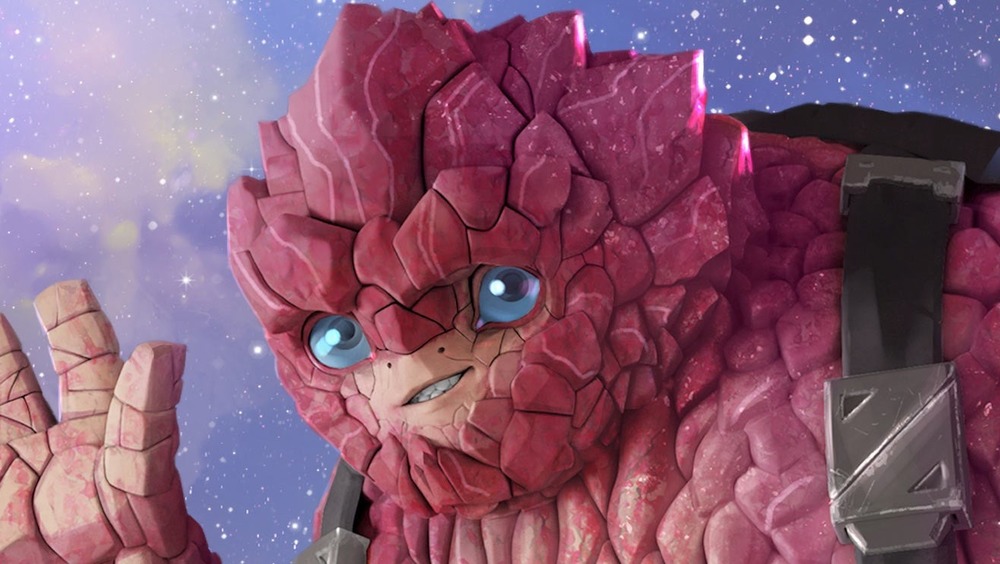 Paramount+
Following ViacomCBS' Investors Day on February 24, the company shared some new information about where fans will find their favorite Star Trek shows and films in the future. The vast majority of Star Trek content will be traveling to a new home on Paramount+, the streaming service set to launch on March 4 (via StarTrek.com).
Included in that shift are the five new series that have premiered — or been announced for the future — over the last three years, such as Star Trek: Discovery and Star Trek: Lower Decks. While it may not be a shock that shows like Star Trek: Picard are moving over, considering it was developed for the CBS All Access streaming service that is now being rebranded as Paramount+, there was at least one surprise: The upcoming animated series Star Trek: Prodigy will not premiere on Nickelodeon, as originally expected, but will first stream on Paramount+. It will only be after the show finishes out its season that it will air on Nickelodeon, according to Variety.
However, alongside that information came the first official image of the Star Trek: Prodigy crew. Take a look at the lineup for the first Star Trek series developed for family audiences.
Star Trek: Prodigy features an out of this world cast of characters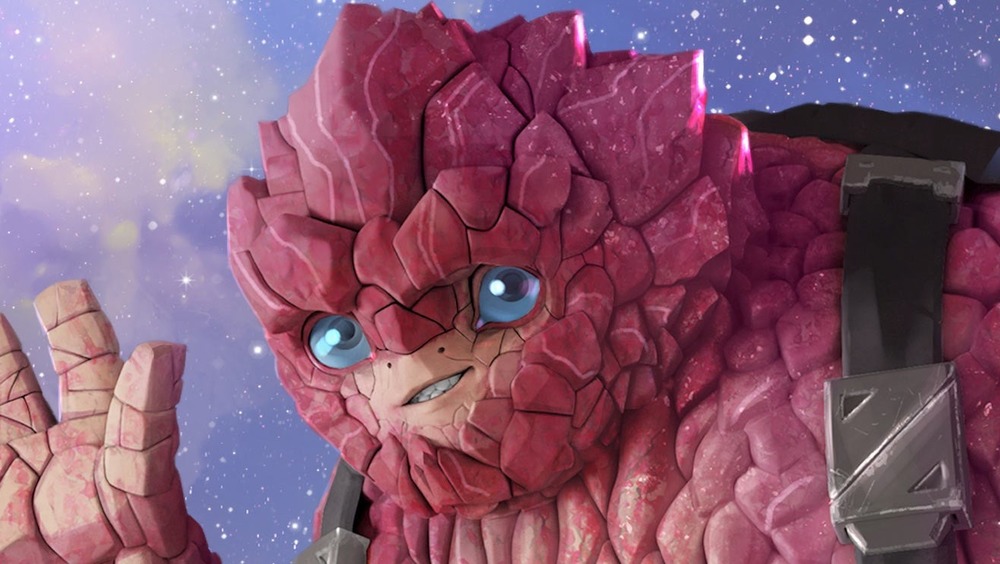 Paramount+
While fans still don't know a lot about what to expect from Star Trek: Prodigy, they at least have finally had a chance to see "six young outcasts (who) know nothing about the ship they have commandeered" (via Star Trek). The first Star Trek series aimed at a younger audience also breaks new ground in that unlike every Trek series prior, none of the main protagonists will be from Earth. However, while this crew of alien teenagers — or whatever the equivalent of a teenager may be, for each character's respective species — will be learning as they go, there will be at least one familiar face present. The fan-favorite Captain Janeway, once again played by the iconic Kate Mulgrew, is returning to introduce the main characters to the ideals of Starfleet.
The addition of a family-friendly entry into the Star Trek the universe on Paramount+ seems to help place a final puzzle piece for the new streaming service. Paramount+ head of programming Julie McNamara said, "The upcoming addition of Star Trek: Prodigy to Paramount+ means subscribers now have a Trek series for every member of the family -– including kids" (via StarTrek.com).
Whether a full roster of Star Trek shows is enough to convince audiences to commit to another streaming service remains yet to be seen, but Paramount+ subscribers will be the first to find out if Star Trek: Prodigy is worth it when it arrives later in 2021.