Gal Gadot Defends Wonder Woman's Costume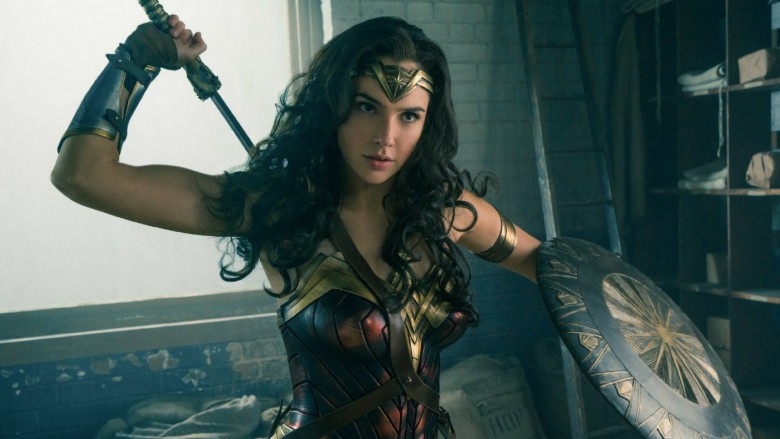 Gal Gadot has a very well thought-out response to critiques of Wonder Woman's costume. The costume, which is skimpier than her male counterparts, has resulted in a lot of criticism for the character over the years, but Gadot believes that it is misplaced.
"I think as a feminist, you should be able to wear whatever you like," Gadot said in a recent interview with The New York Times. "In any case, there is such a misunderstanding of the concept. Feminism is about equality and choice and freedom. And the writers, Patty, and myself all figured that the best way to show that is to show Diana as having no awareness of social roles. She has no gender boundaries. To her, everyone is equal."
Wonder Woman's controversial costume notably led to her being dropped as a United Nations ambassador less than two months after being appointed following a petition criticizing the character as a role model for young women. (via CNN) "Although the original creators may have intended Wonder Woman to represent a strong and independent warrior woman with a feminist message, the reality is that the character's current iteration is that of a large breasted, white woman of impossible proportions, scantily clad in a shimmery, thigh-baring body suit with an American flag motif and knee high boots– the epitome of a pin-up girl," read the petition. However, the character still had a lot of supporters in her corner, with fans all over the world pushing for her to be reinstated due to her message of "peace, justice, and gender equality."
No matter what she is wearing, Wonder Woman will try to break barriers again when she becomes the first female superhero to headline her own film in over ten years. Gadot says that this high-pressure concept doesn't really phase her. "At the end of the day, that can't be something that drives me," she said. "I tried to focus on what is important to me: the heart of the character, and how to deliver the best result in the most interesting way." Gadot hopes that the film will be interesting to both women and men, saying that it will offer a strong female narrative to join all of the male-driven stories already seen in superhero films. "I'm sure the movie will inspire girls, but you can't empower women without empowering men, too," she said. "I hope Wonder Woman will be an icon for them, too."
Chris Pine, Connie Nielsen, Robin Wright, David Thewlis, Lucy Davis, and Danny Huston also star in the film, which is directed by Patty Jenkins based on a script from Allan Heinberg, Geoff Johns, and Zack Snyder. Wonder Woman premieres on June 2.