The Real Reason Dominique Is Missing From These S.W.A.T Episodes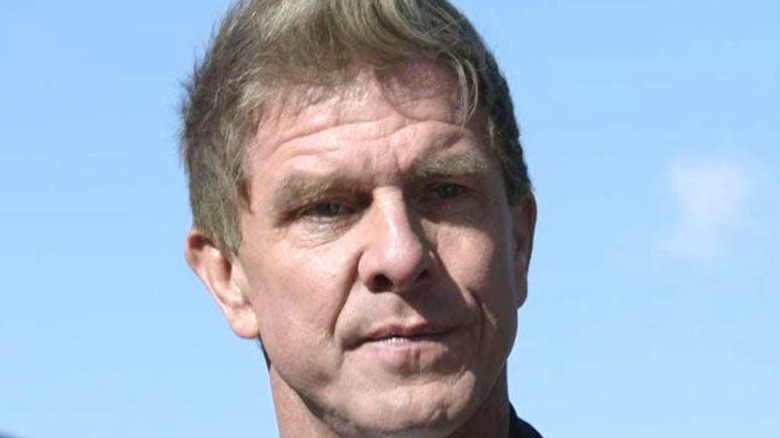 CBS
The bombastic CBS action show "S.W.A.T." follows a group of grizzled and battle-hardened police officers as they join a new unit created for a former Marine, Daniel "Hondo" Harrelson (Shemar Moore). Created by Shawn Ryan of "The Shield" fame,  the titular S.W.A.T. team functions as a last line of defense in the area of Los Angeles. The unit hosts members with varied skills, and one such character, Dominique Luca (Kenny Johnson), acts as the team's driver for the armored behemoth on wheels affectionally known as Black Betty.    
Johnson, who also appeared in "The Shield," has been strangely absent from "S.W.A.T." since the November 6, 2019 episode, "Kingdom." Fans of the show have been quick to point out the missing character, and questions swirled around his departure. In the episode, "Sea Legs," an in-universe explanation is provided for why Luca is missing. Within the context of the show, Luca had to take a leave of absence in order to receive medical treatment for his injured back and hips. 
However, what happened in real life? Did he leave the show, like Stephanie Sigman (who played Jessica Cortez) after the second season, or was there something else afoot?
Fans have speculated, but Kenny Johnson's absence has an explanation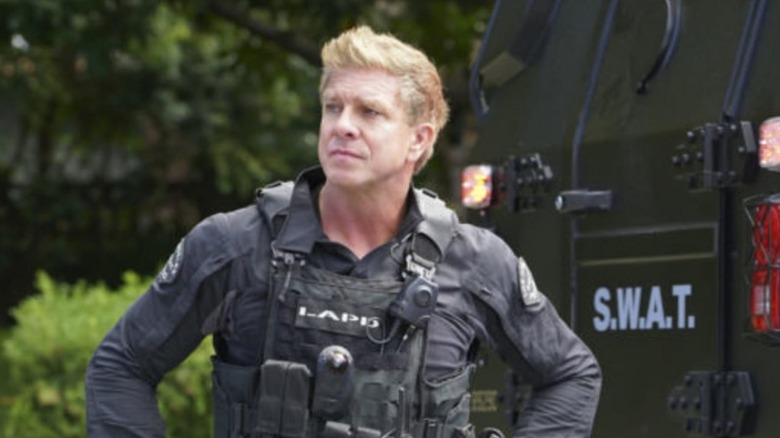 CBS
Due to the abrupt exodus, fans began to wonder about the real reason for the beloved driver's absence. Some even incorrectly thought he was about to make a run through "The Masked Singer" (according to Newsweek). The writers of "S.W.A.T." made it clear he wasn't gone for good, and even teased the return of the character with their Twitter account stating, "Luca still hurt [...] Can't wait to get him back!" with fans adding that they were going to miss the fan favorite S.W.A.T member and former champion arm wrestler (via CBS).
Internet sleuths and the fan account @KennyJFanLove wanted more of an explanation. They were quick to point out that Kenny Johnson had been filming the movie "Howl" and that was probably impacting his ability to appear in-person on the television show. Of the 30+ episodes that have aired since "Kingdom," 13 episodes listed Johnson as "credit only." This means that he has missed around half of the episodes, give or take, since his original absence. 
Could this has have been the sole reason for Luca's missing presence? Not quite. It turns out Kenny Johnson was actually injured on set on July 18, 2018 as he dangled from a helicopter, as reported by MyNewsLA. This caused the actor to engage in legal proceedings against Sony. Luckily for us, it appears that the legal issues were worked out, with Johnson suing Sony for an undisclosed amount over unsafe working conditions and being hurt on set (per the legal filing). 
One can only assume that everything is now perfectly handled, since on March 24, 2021, Johnson's Luca has appeared in every episode. Hopefully we won't see any more disruptions to the popular series, and the actors are safe.