The Real Reason Stephanie Sigman Left S.W.A.T.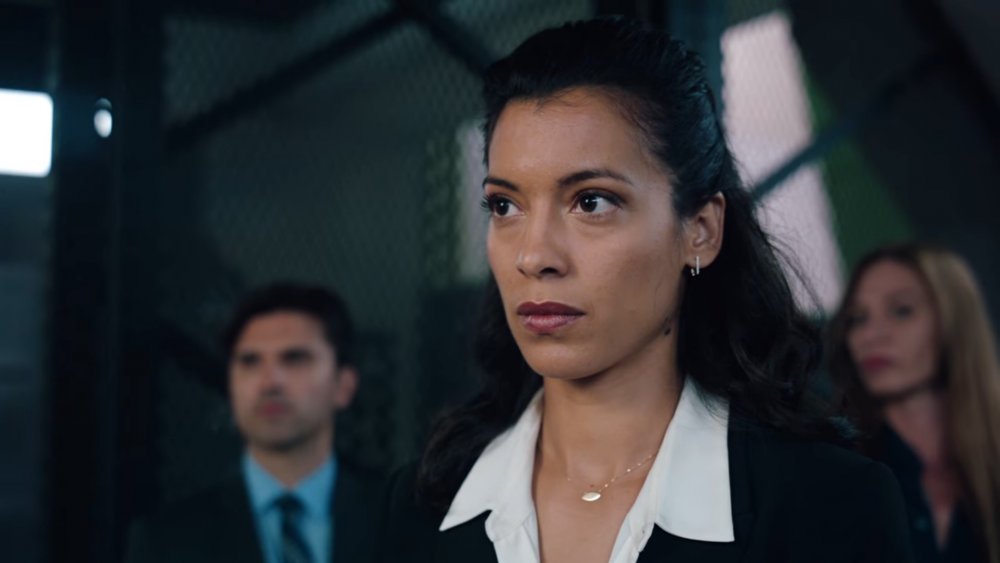 CBS
Just like the tactical police squads on which the show is based, CBS crime drama S.W.A.T. has an ensemble of characters who each bring something valuable to the table. Former Criminal Minds star Shemar Moore heads the cast in the role of team leader Sergeant Daniel "Hondo" Harrelson Jr, and for the first two seasons, he was joined by Stephanie Sigman as Captain Jessica Cortez.
Captain Cortez was a well-respected member of the LAPD who sought to use her position to improve relationships between the police force and the communities they were meant to serve. In typical primetime procedural fashion, she was also the on-again, off-again girlfriend of Hondo. Fans of the show loved their complicated dynamic, as well as the strength and integrity that Sigman brought to the role of Cortez.
This continued until the premiere of the third season, when it was revealed that Cortez was rather abruptly written off the show. The move left viewers wondering exactly why Stephanie Sigman left S.W.A.T.
What happened to Captain Cortez on S.W.A.T.?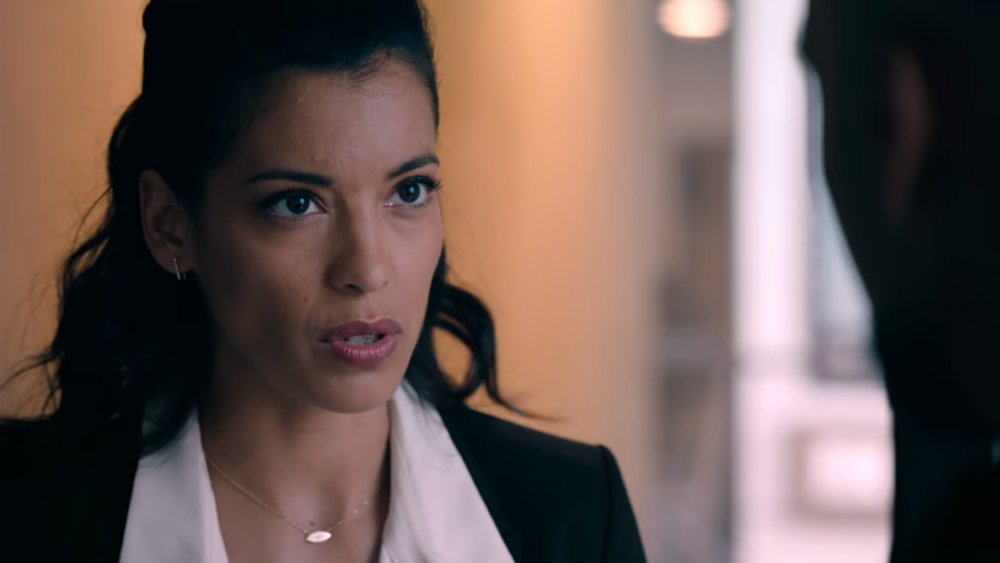 CBS
The season 2 finale of S.W.A.T., titled "Kangaroo," was an explosive hour of television. A group of terrorists called the Emancipators is threatening to murder L.A. city officials in a televised execution ceremony that the squad must stop. In the end, they manage to foil the group's plans without any loss of life. It's a happy resolution to a scary situation, but the actual case is just one of the dramas going on in this episode.
In the midst of all the action, Cortez reveals some personal news to Hondo: She's been offered an undercover position with the FBI. Although Hondo doesn't want to see his captain go, he's supportive of her decision. By the end of the episode, Cortez announces that the FBI is offering her a five-week trial period in the position, which she plans on taking.
No official announcement was made about the fate of Captain Cortez, but when the third season premiered, she was nowhere to be seen. It was suggested that she stayed on after her trial period at the FBI and is gone from the LAPD for good. For viewers, the departure of one of the series' original leads felt abrupt, and with no announcement from CBS about Cortez's status on the show, there was confusion about whether the character was really gone – that is, until Sigman took to social media to set the record straight about her character's fate.
Stephanie Sigman clarifies why she left S.W.A.T. after two seasons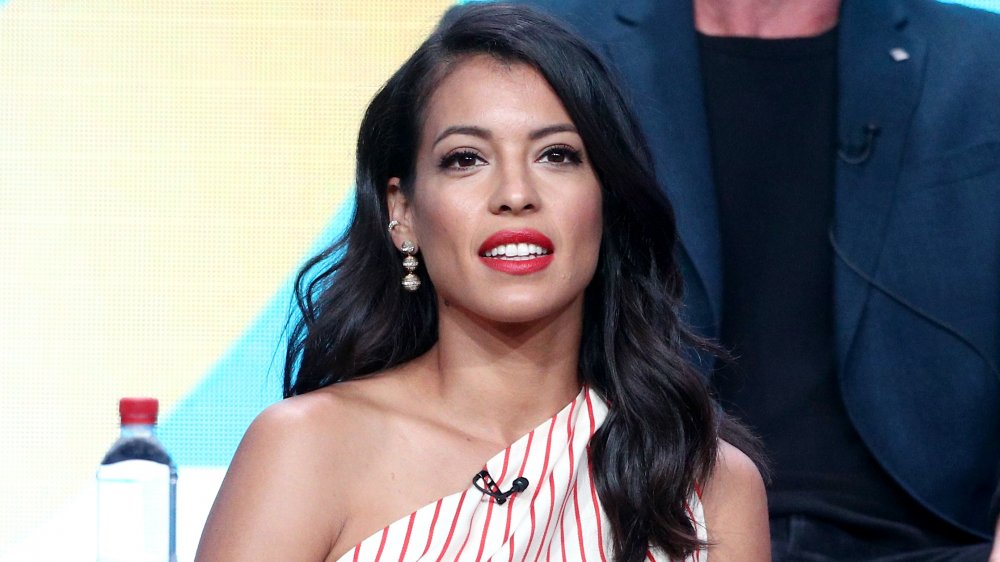 Frederick M. Brown/Getty Images
As the season 3 premiere aired, Sigman revealed in an Instagram story, which she later posted to Twitter, that she had left the show after two seasons. "The word is out! Jessica Cortez is on to new adventures! And so am I," the actress said. She went on to add that she was proud of the work she'd done during her two-season tenure on the show, and that she was, "Wishing the show & SWAT family the best moving forward."
Shawn Ryan, one of the creators and executive producers of the series, quickly chimed in to wish the actress well in a tweet of his own, saying, "It was a pleasure to write for her & see what she did with the role each week. Stephanie's an extremely talented actress. I look forward to seeing what she conquers next professionally. We'll be rooting for her."
Ryan's well wishes were followed by heartfelt messages by other members of the cast and crew, as well as by fans. Although Sigman didn't elaborate on exactly why she left the show, when a fan asked her if her departure was related to her recently announced pregnancy, she tweeted a clarification: "My decision to leave the show was strictly professional and the decision was made even before pregnancy. One thing has nothing to do with the other."
So, it seems that Sigman's decision to leave was undertaken amicably, and for the simple reason that the actress felt it was time to move on to other things. Even though she left on good terms, many fans took to Twitter after the announcement to express how sad they were that the character was leaving.
Fans react to Captain Cortez's departure from S.W.A.T.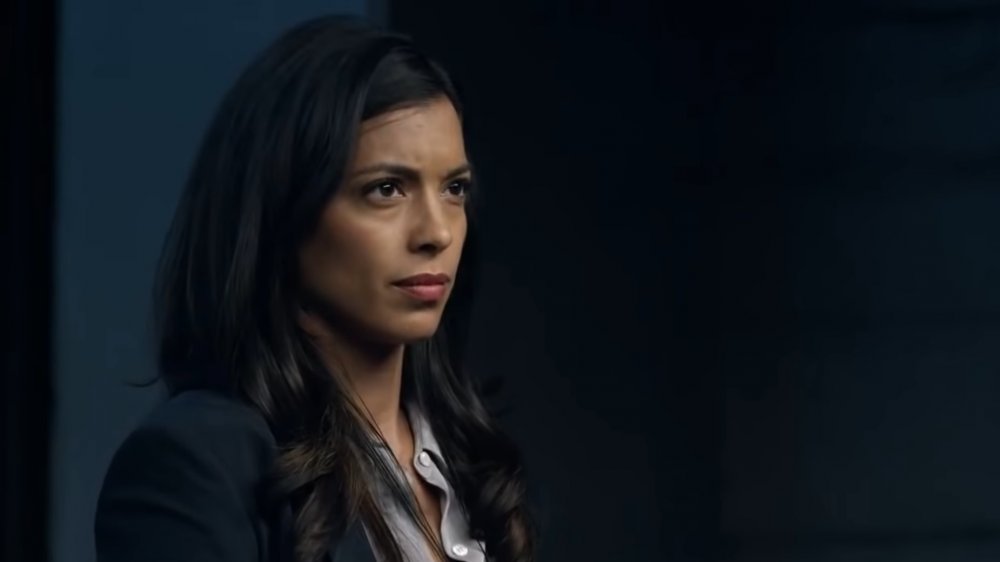 CBS
The outpouring of fan admiration for Sigman and the character she played was immense. Of the many messages, a frequent refrain was how inspired viewers were to see a strong Latina character in a position of authority.
Twitter user jerikacastle said, "Can't believe Cortez is gone! It was so refreshing to see a Latina play a women in leadership! Loved your role." Meanwhile, user esined555 echoed those sentiments, saying, "[I'm] going to miss Captain Cortez because she proved that women can be [just as] good of leaders if not better as men can."
User itfc6 summed up why many fans became so attached to the character, saying, "A strong woman who I will always love and admire. My favourite character, you taught me to be strong & proud. You are a great and talented actress and I will miss you."
Fans may have been sad to see Stephanie Sigman leave S.W.A.T., but it seems that they are happier about what she brought into their lives for the two seasons that she played Captain Jessica Cortez.