Riverdale EP Explains That Killer Jason Blossom Twist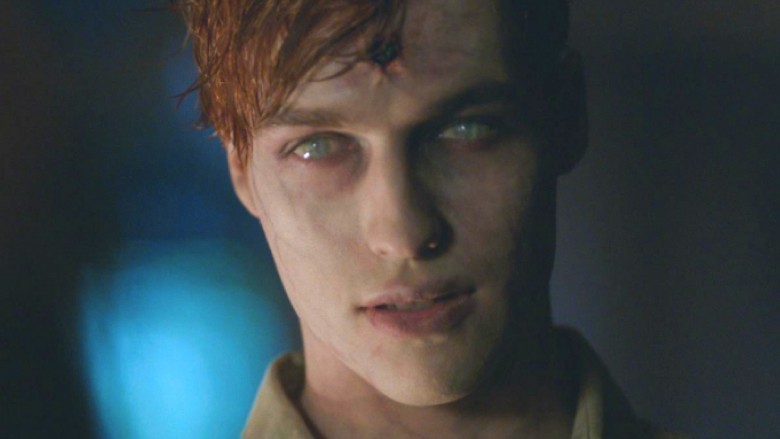 This article contains spoilers for Thursday's penultimate episode of Riverdale.
We finally know who killed Jason Blossom, and it wasn't zombies. The penultimate episode of The CW's Archie comics drama Riverdale unveiled the man behind the series' central murder mystery, and it was a doozy.
After a few brutal misdirects (like F.P.'s eerily specific confession), the episode revealed that the real man who shot Jason was actually his father, Clifford. Cliff could have had a number of reasons to want to kill Jason– for one thing, we learned this episode that Jason was actually unknowingly related to the woman he had impregnated and planned to marry. However, it appears that the main reason behind the killing was Cliff's attempt to cover up his business' drug smuggling operation, which was revealed after he was found dead at the end of the episode.
Showrunner Roberto Aguirre-Sacasa told Entertainment Weekly that Clifford wasn't always set to be the killer. When he pitched the show, Aguirre-Sacasa had three possible killers in mind: Clifford, F.P., and Hiram Lodge, who hasn't been introduced yet but will be played in season two by Pitch's Mark Consuelos. As the season progressed, he said that they added Hal Cooper, who was cleared this week, to the suspect list as well. "In the end, if the idea of the show is that it's a subversive, darker take on these sunny, wholesome characters, we started thinking, 'What would be the darkest thing that could happen, the most taboo, most transgressive thing that could happen?'" he said. "That would be that a parent would shoot or kill the child. Probably halfway through the season, we narrowed our top three down to one, which was Clifford."
Conveniently, Cliff was found dead at the end of the episode, meaning that his reasoning behind the killing will likely remain obscured in mystery. The patriarch's hanging was more than a little suspicious, coming some time after his daughter Cheryl approached him to tell him he "did a bad thing." While the death certainly looked like a suicide, questions of the possible involvement of Cheryl and Penelope will be something the show will definitely explore in its sophomore season, according to the showrunner.
The season finale, set to air next Thursday at 9 p.m. on The CW, will see one of the show's central couples going all the way, with another's relationship status left up in the air. The episode is also set to introduce a character with a "darker origin and backstory," leaving Riverdale changed in a fundamental way that's "probably not going to be for the better." While we wait for the show to reach its dramatic conclusion, see how the characters should really look based on the comics.