The Blade Artist - What We Know So Far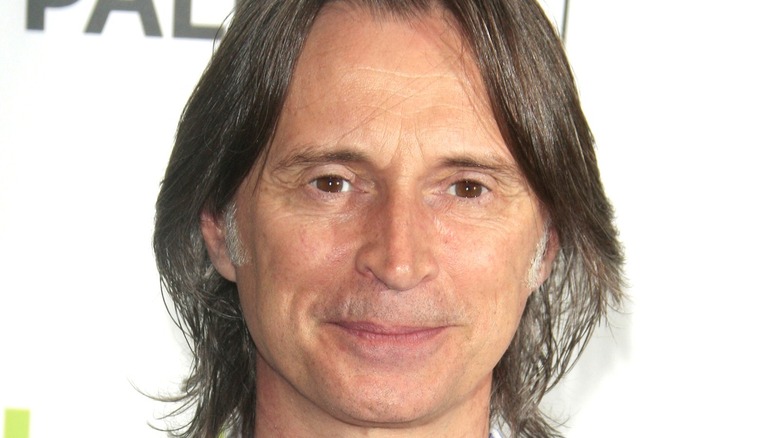 Joe Seer/Shutterstock
Robert Carlyle is hardly a household name, even more than three decades into his lauded career, but it's safe to assume for most folks he is one of those "oh that guy" actors. That's largely the result of Carlyle spending the bulk of his career mixing things up with notable appearances in major motion pictures ("The World is Not Enough," "28 Weeks Later"), beloved indies ("The Full Monty," "Ravenous"), and cult hit TV series alike ("Stargate Universe," "Once Upon a Time"). 
While that career track has left Carlyle largely on the fringes of mainstream success, it's also helped him build a small, but fiercely loyal following of fans eager to see him in whatever he's doing. Of course, many of those fans have been following Carlyle's career since 1996, when he appeared alongside Ewan McGregor, Johnny Lee Miller, and Ewan Bremmer as the wildly unpredictable Francis Begbie in the landmark indie "Trainspotting." Carlyle would reprise the role two decades later in "T2: Trainspotting" to similarly electrifying effect, and if you're a fan of his work in the films you'll be pleased to know he's eyeing another turn as Begbie for a new television series. 
Here's everything we know about "The Blade Artist" so far. 
When will The Blade Artist be released?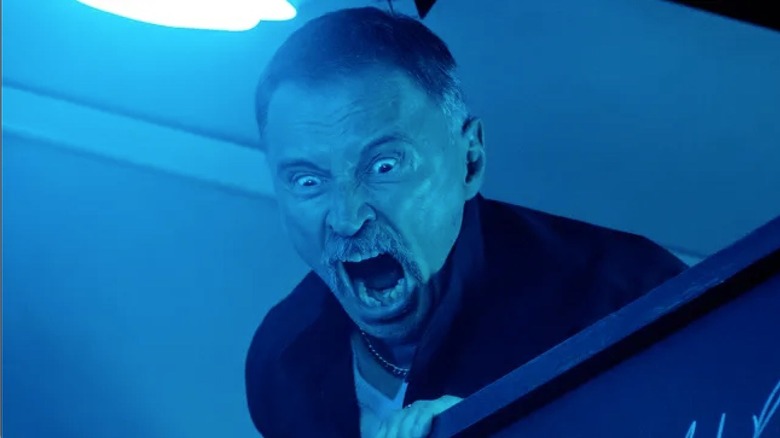 Sony Pictures Entertainment
Before we get too deep into the details surrounding the third coming of Francis Begbie, we should tell you there really aren't many knowns about "The Blade Artist" series yet. In fact, the project was only just announced (per Deadline), and is still very much in the early stages of pre-production. Nonetheless, that announcement will undoubtedly come as welcome news for "Transpotting" fans out to see what's become of the violence-loving Begbie since his unceremonious return to "the boozer" in "T2." 
As for what we do know about "The Blade Artist," the new series will be a six-parter adapted from Welsh's 2016 novel of the same name (the second of his "Trainspotting" sequels), and will be produced by Carlyle himself alongside Welsh, and British production company Buccaneer Media. Unfortunately, as "The Blade Artist" is so early in production, there's been no official announcement about when or where fans will be able to see it. But we will be updating this page with info as it becomes available, so stay tuned.
Who will be in The Blade Artist?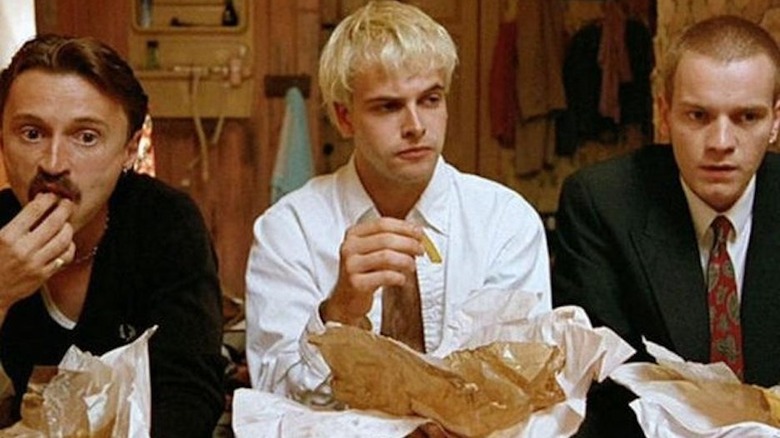 Miramax
If you're dying to know who will be appearing in "The Blade Artist," the short answer to that question is that, outside of Robert Carlyle returing as good ole "Beggars," we don't yet know. And per that Deadline piece, Carlyle couldn't be happier about once-again reprising his breakout role, offering that the "prospect of working with Irvine [Welsh] and bringing Francis Begbie to life once more is an absolute gift." For his part, Welsh is equally excited about Carlyle's return, "Begbie is Begbie and Robert is the long-term friend and collaborator who inspirationally brought the character to life with his incendiary portrayal. To say I'm excited at us reuniting creatively on this project is obviously something of an understatement."
The question now becomes who — if any — of Carlyle's old "Trainspotting" pals might turn up in the series with him. As it is, Begbie doesn't encounter actually encounter most of that crew in the novel version of "The Blade Artist," save for Spud, who was played by Ewan Bremmer in past films. One can only hope Bremmer is down to play Spud in the series, and you can be certain that if Johnny Lee Miller and Ewan McGregor want to make an appearance, they'll be welcomed back with open arms. As it is, we'll just have to wait for more "The Blade Artist" casting updates to find out.
What is The Blade Artist about?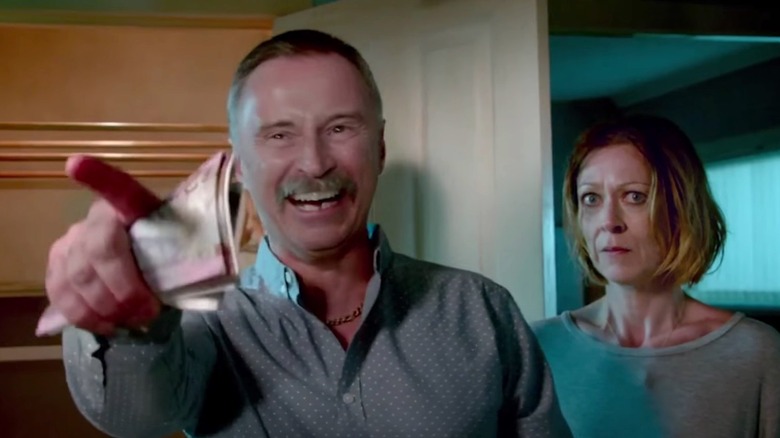 The Blade Artist release date, cast, and plot- What we know so far
Regarding what "The Blade Artist" is about, we do have a pretty good picture, as it's based on pre-existing material. Certain liberties will undoubtedly be taken in adapting Welsh's novel into a six part series, but assuming those episodes are roughly hour-longs, there shouldn't be too much of Begbie's latest adventure left on the cutting room floor. 
And for the record, the Begbie we see in "The Blade Artist" will initially be all but unrecognizable to the hyper-violent psychopath we've come to love, hate, and fear in prior "Trainspotting" outings. In fact, when the story opens, "Beggars" isn't even in Scotland anymore — having found his way out of prison, run off to sunny California, and taken the name Jim Francis, who's now living life as a successful artist and doting family man.
Fear not, as he's soon called back to Edinburgh for the funeral of the murdered son he barely knew. Once in town, Begbie if forced to take a long, hard look at the more subdued man he is, the violent man he was, and whether or not the murderous madman he'd been was ever truly gone. Welsh puts his own unique spin on Begbie's gumshoe-ish tale throughout, with unsettling events simultaneously unfolding in Edinburgh and in California altering Begbie's outlook, and some even offering insight into the semi-tragic making of the man himself. And yes, it all leads to an appropriately shocking finale, which we wouldn't dream of spoiling here.