The Two Major Disney Actors Who Turned Down Cameos In The Office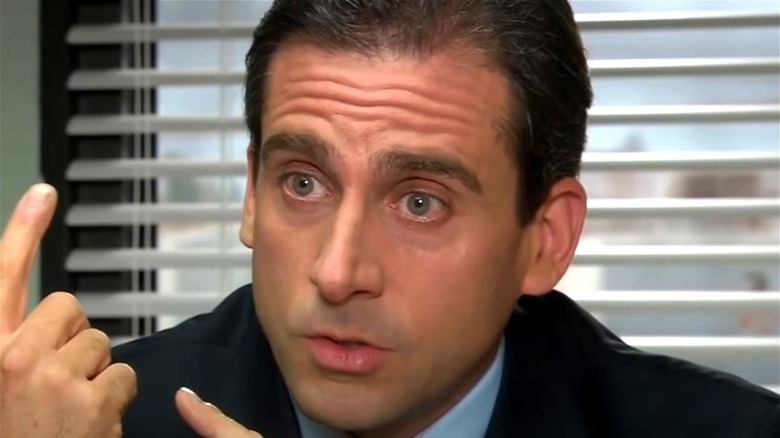 NBC
It's almost ludicrous how many celebrities showed up on "The Office." Academy Awards winners, blockbuster movie stars, professional athletes, musicians — "Hot Tub Time Machine's" own Clark Duke? Yeah, things got pretty wild there for a minute.
Even nuttier, though, are the stories about folks who were offered a part on the infinitely rewatchable series and thought "no, I don't want residuals for the rest of my life." One of these stories came to light on a recent episode of the "Office Ladies" podcast, where series stars Jenna Fischer and Angela Kinsey recap the show and offer behind-the-scenes "Office" gossip.
The episode up for discussion was "Stress Relief," the story from season 5 that saw a number of celebrity guest cameos through the inclusion of an in-universe movie called "Mrs. Albert Hannaday." The "film" told the story of a young couple — played by Jack Black and Jessica Alba — rocked to their cores by Black's character's realization that he's in love with his girlfriend's grandmother Lily, portrayed by Cloris Leachman.
At the end of the film, Black's character is left heartbroken when Lily falls for an even younger man, played by "The Office" writer's assistant Nate Federman. If the leap from A-list stars to a guy that helped out around the set seems peculiar to you, you're not alone. The eponymous Office Ladies got a hold of Federman to find out how he landed the role, and it turns out that he was a last-minute fill-in for some of Disney's biggest stars of the era.
Zac Efron and Corbin Bleu turned down The Office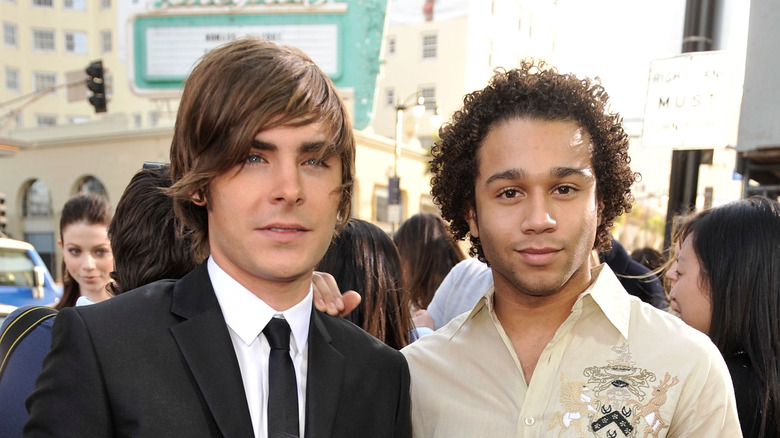 Kevin Winter/Getty Images
"Originally, my part was supposed to be for Zac Efron," Federman recalled, "and there were actual lines, but he turned it down, and so did Corbin Bleu," before going on to reveal that Christopher Mintz-Plasse was also in the running. Unfortunately, none of the intended young heartthrobs took the production up on their job offer. "The day before it was supposed to shoot, they hadn't cast it, and all the lines had been cut. And they really just needed somebody who was young-looking to make out with Cloris Leachman," Federman continued. "They didn't have to be handsome or famous. So enter me."
It's not the sort of thing that you assume will happen when you take a job as an assistant on a sitcom, but son of a gun if that young man didn't get paid to pretend that Cloris Leachman was in love with him. While the punchline might have tracked a little more smoothly with one of the stars of "High School Musical" in the scene, Federman was grateful for the opportunity. "...It's something that I always get a kick out of when I get to tell people," he told Kinsey and Fischer.