Daniel Craig Makes An Eyebrow-Raising Statement About The Bond Franchise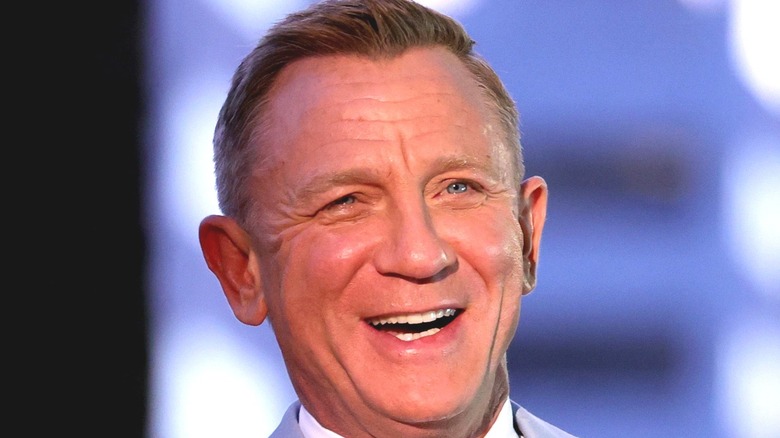 Rich Fury/Getty Images
Fifteen years after his blazing debut as James Bond in "Casino Royale" in 2006, beloved actor Daniel Craig is bidding farewell to 007 with his fifth and final turn as the character in "No Time to Die." Craig's departure from the role, obviously, signals a changing of the guard for the character, which he helped redefine in the last decade-and-a-half. Simply put, the world is changing, and Bond is changing with it — including the way females have been portrayed since the 007 film franchise began in 1962 with Sean Connery as the famed British MI6 agent in "Dr. No."
Nearly 50 years and five actors later — Connery was followed by George Lazenby, Roger Moore, Timothy Dalton, Pierce Brosnan, and Craig — there's a whole new set of sensibilities when it comes to the treatment of the opposite sex in the Bond franchise. In perhaps the boldest statement in the franchise yet, "No Time to Die" introduces a new MI6 agent played by Lashana Lynch who, five years after Bond retires from the secret organization in the British government, is bestowed with the 007 title.
And while Lynch's character, Nomi, is hardly the first female in Craig's Bond movies to be given a much harder edge, her assignment of the revered 007 ranking in the franchise should put the final nail in the coffin of the antiquated notion that all females who appear opposite the actor playing 007 should be dubbed "Bond girls."
Daniel Craig says Bond girls 'don't exist anymore'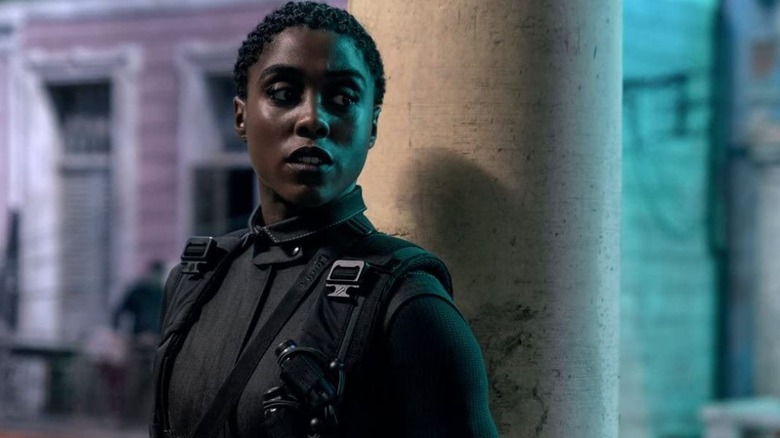 United Artists Releasing
Echoing the recent sentiments of his "No Time to Die" co-star Ana de Armas — who stars as an butt-kicking CIA agent named Paloma in the film — Craig bluntly stated in a video interview with Entertainment Weekly that there are "no more Bond girls."
"They don't exist anymore. They may exist again, but not in my movies," Craig told EW.
Beginning in Connery's films, being a "Bond girl" was once a flattering designation that over the years has devolved, taking on a less flattering connotation. Essentially, "Bond girls" throughout the decades have been characters objectified by 007 and often targeted as his sexual conquests. In Craig's world, though, "Bond women," as de Armas described them, are equals who possesses as much intellect and pack as much punch as their male counterpart.
Punctuating Craig's thoughts about the end of the "Bond girl" era, Lynch simply told EW, "He said what he said."
Directed by Cary Joji Fukunaga, and also starring Rami Malek, Léa Seydoux, Geoffrey Wright, Billy Magnussen, and Christoph Waltz, "No Time to Die" opens in theaters on October 8.