Is Gran Torino Based On A True Story?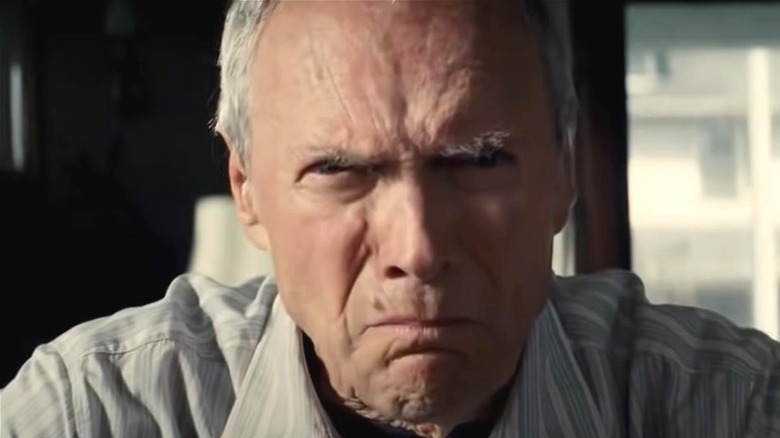 Warner Bros
In the tradition of "Unforgiven" and "Million Dollar Baby," "Gran Torino" stars and is directed by iconic actor Clint Eastwood in a drama about prejudice and violence. Eastwood plays Walt Kowalski, a gruff, bigoted war veteran who feels alienated from his own spoiled children. When Hmong teenager Thao (Bee Vang) tries to steal his prized Gran Torino as initiation into a local gang, Walt inadvertently begins a kind of friendship with the troubled young man. Soon, Walt finds himself protecting Thao and his family from the gang members, one way or another.
On release in 2008, "Gran Torino" received critical acclaim as well as huge box office returns, grossing $269 million on a $33 million budget (via Box Office Mojo). Daniel Kasman wrote for MUBI that "'Gran Torino' contains within its strangely tight wanderings the utter, dexterous precision of drama — comedy and tragedy — given not to intellect and consideration, but to profound conviction and feeling." 
But is the film based on a true story or even actual history? Here's the reality behind "Gran Torino."
Gran Torino is fictional but the story of the Hmong isn't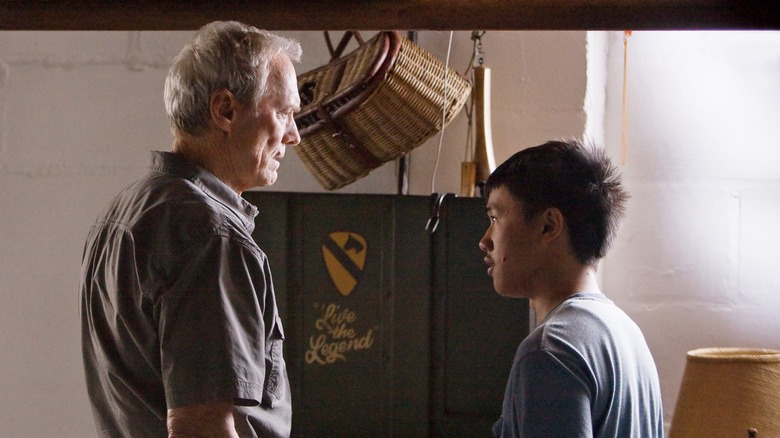 Warner Bros
"Gran Torino" is an original script and concept by screenwriter Nick Schenk, so Walt and the plot are completely fictional. However, the historical plight of the Hmong people as related by Sue (Ahney Her) to Walt is largely accurate.
During the Vietnam War, the Hmong people within Laos had sided with the South Vietnamese and American allies. However, when US troops pulled out of Vietnam, many of the Hmong fled to Thai refugee camps or emigrated elsewhere (via Encyclopedia Britannica).
This doesn't always mean that the film presents the Hmong and their customs correctly. In a 2011 op-ed for Twin Cities Pioneer Press, the actor who played Thao, Bee Vang, noted how often he was asked about the movie's inaccurate representation of Hmong people. Vang wrote that "I found myself in the awkward position of explaining my obligation as an actor while also recognizing that, as a Hmong American, I didn't feel I could own the lines I was uttering." Vang is referencing, among other scenes, a moment in which Walt calls him racial slurs and Vang defiantly says that he can 'take it.' In his op-ed, Vang revealed that he disliked that the character was unbothered by being called racial slurs by Eastwood's character.
Several cultural traditions of the Hmong were also inaccurately depicted. Writer Ly Chong Thong Jalao noted in the Journal of Southeast Asian American Education and Advancement how "Gran Torino" is outright sloppy about portraying Hmong shamans as mystical and having an older woman eat betel nuts, something the Hmong do not do.
"Gran Torino" is currently streaming on HBO Max.