The Modern Romance Hidden Gem You Can Binge On Netflix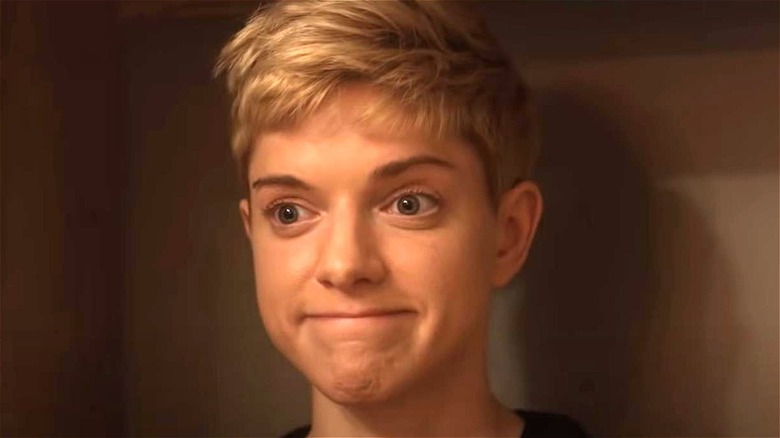 Netflix
On television, romantic comedies are always en vogue, but a lot of them focus solely on the frothy, giddy parts of falling in love without delving into any real relationship issues. With that in mind, if you're looking for something a bit more substantial but that still boasts a natural sense of humor and plenty of chemistry between the leads, you might want to check out a Netflix show that qualifies as a real hidden gem. The show in question is called "Feel Good," and its short run of 12 episodes (each of which clock in under 30 minutes) makes it a TV series you can easily binge in just a day. 
The dramedy series is semi-autobiographical and stars Canadian comedian Mae Martin as a fictionalized version of themself and Charlotte Ritchie as their girlfriend George, who is afraid of coming out. In addition to focusing on the romantic issues between the two, the series also tackles issues of addiction amidst the ever-evolving landscape of gender and sexuality.
The modern-day rom-com premiered in the U.K. on Channel 4 and debuted internationally on Netflix in March 2020. The streaming service later greenlit a second season of the series (via Deadline), which premiered on June 4.
Feel Good is a romantic dramedy worth seeking out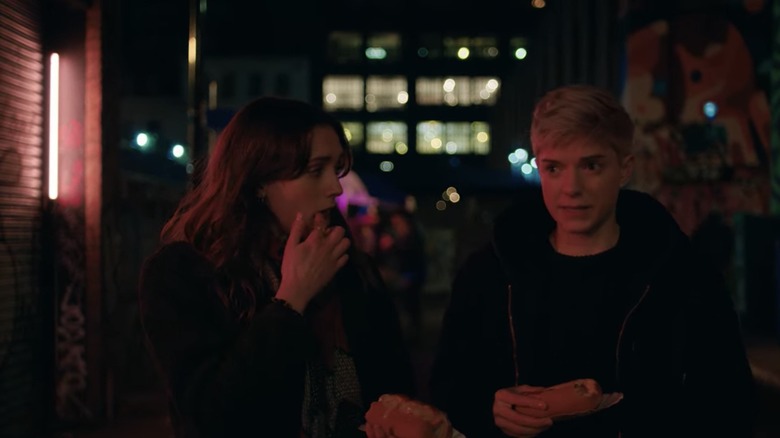 Netflix
If you're wondering if "Feel Good" is worth your time, you need not look any further than the show's Rotten Tomatoes scores. As of this writing, the series' first season holds a 100% critics score and an 81% audience score. The show's second season made less of an impression, with fewer critics reviewing it, though, those who did watch it all gave it a positive score. 
IndieWire also gave the show's second season some high praise, writing, "If Season 1 of 'Feel Good' introduced [Mae] Martin as a sharp wit with a unique perspective, Season 2 marks their glow up into full-blown comedic truth-teller in the vein of Hannah Gadsby or Michaela Coel. The second season of 'Feel Good' is fiercely — sometimes frighteningly — brave, complex, and painful, but always d**n funny. Heralding the arrival of a truly singular creative force, it's one of the best queer shows of the year." Other publications, like Vox, labeled it a "worthy watch," while CultureWhisper called it "a funny, sad and heartfelt achievement. Like a therapeutic hug."
All of which is to say that "Feel Good" is a series worth investing in. It's just as romantic and funny as any other rom-com you'll likely find on TV these days, while also dealing with darker and more dramatic issues than you might expect. It is truly, in every way, a hidden gem.