The Intimate Dramedy Hidden Gem You Need To Binge On Netflix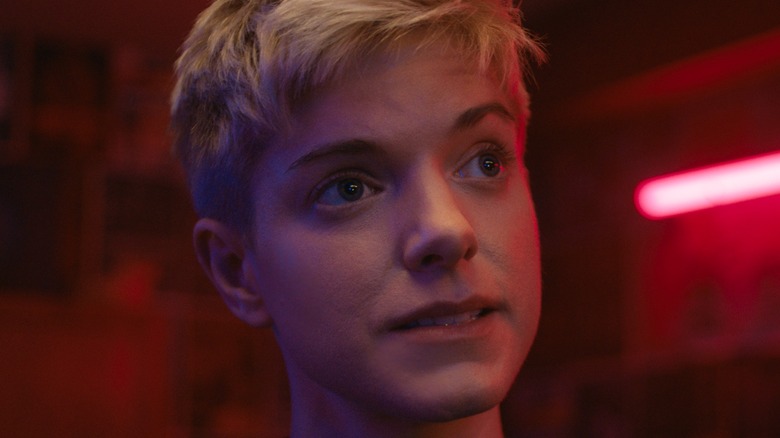 Netflix
It's June 2021, and after a year of not having much in the way of going out into the world for reasons other than "because we absolutely have to," this Pride month feels like an opportunity to embrace every corner of the LGBTQIA+ spectrum. While a lot of that will involve public events, parades, parties, and the like, there's something else to know about the month of June for most of us — it's extremely hot outside. On those 90+ degree days, it is perfectly acceptable to celebrate Pride 2020 style, aka consuming as much queer media as humanly possible from your couch.
As luck would have it, there's no shortage of queer media streaming online, but for every one series that gets tons of attention, there's just as many you may never have previously seen. For every "Pose" and "Schitt's Creek," there's just as many diamonds still in the proverbial rough.
Take, for example, the Mae Martin series "Feel Good," whose two seasons are completed and available to stream on Netflix right now. Here's everything you need to know about the series to find out if it's a good binge for you.
Who says fools who rush in can't still succeed in love?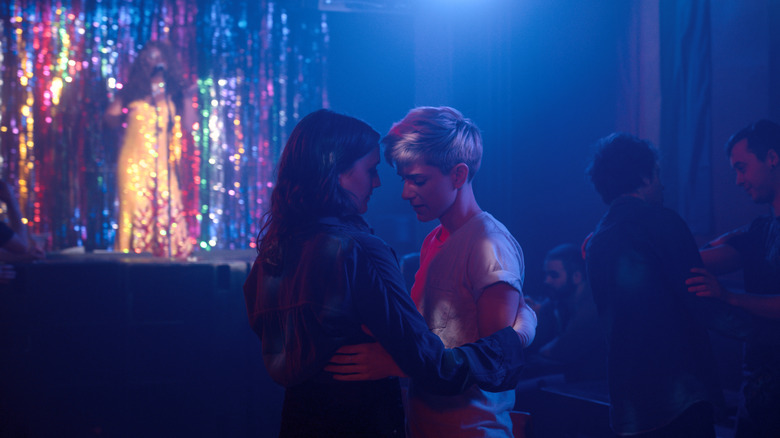 Netflix
Relationships come in all shapes and sizes. One which isn't terribly uncommon in the queer community is when one partner in the relationship is more out to their friends and family than the other. Such is the case with "Feel Good," which opens with Mae (Mae Martin), a stand-up comedian nervously going on stage only to be heckled by patrons. There is, however, one woman who seems enthralled by Mae's set — George (Charlotte Ritchie). It doesn't take long for the two to strike up a conversation, find themselves on a date, and, a few months later, move in together.
As romantic as quickly falling in love and cohabitating can feel, it does often mean both partners don't quite know each other as well as they think they do. For George, this means finding out that Mae used to be in Narcotics Anonymous for a cocaine addiction and at least partly because she was arrested for dealing at some point. For Mae, it means discovering that George has been keeping their relationship a secret because she hasn't come out to any of her friends yet.
The series is about George's coming out, Mae's finding new, healthier ways to deal with her struggles with substance abuse, and it's a love story.
In addition to the actors who you may not know, there is one whom you most certainly do — Lisa Kudrow. So if you just watched "Friends: The Reunion" and were hankering for more Kudrow, she plays Mae's mother Linda here. There are plenty of reasons for you to bump "Feel Good" to the top of your list.