The Jake Gyllenhaal Thriller That's Dominating Netflix Right Now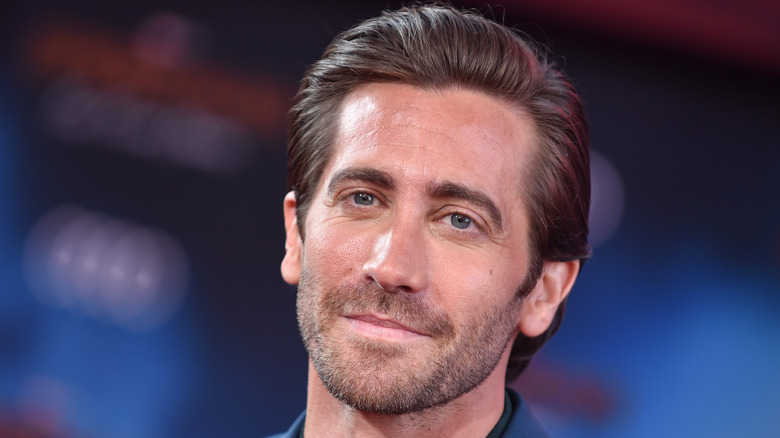 DFree/Shutterstock
Jake Gyllenhaal is certainly no stranger to hair-raising thrillers. Since the early days of his career — think 2001's "Donnie Darko" — he has been able to take dark and exhilarating roles and make them unforgettable. Since then, he has risen to the A-list thanks to such films as "Zodiac" — the David Fincher flick about the infamous Zodiac killer — as well as playing a detective in "Prisoners," a history teacher in "Enemy," and a dark antihero in "Nightcrawler." 
While each of his films is distinct in subject, Gyllenhaal is able to fully embody each character to truly convey the suspense and mystery behind each individual story. And most recently, Gyllenhaal is taking Netflix by storm with a police thriller based off of a Danish film. 
This nail-biting movie takes on subjects such as mental health, daily disasters, and what happens when things are not quite what they seem. Despite the fact that the film (and its production) are highly unconventional, Netflix subscribers have been eagerly diving into "The Guilty," and receiving some heart-pounding action in return. 
The Guilty is low-action, high suspense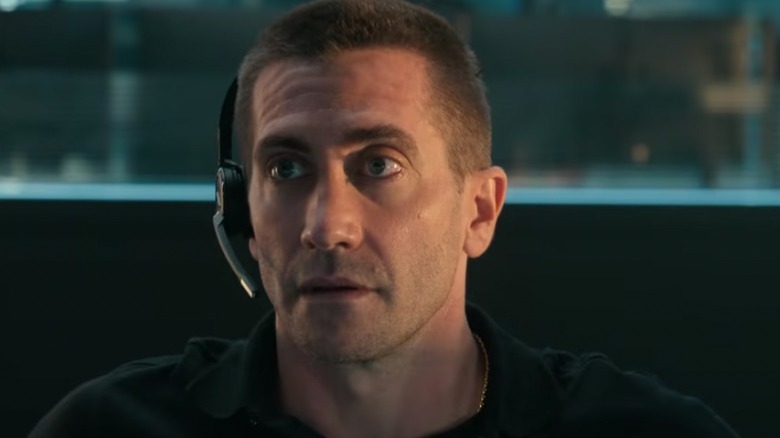 Netflix
"The Guilty," directed by Antoine Fuqua, stars Gyllenhaal as Joe Baylor, a demoted LAPD officer who finds himself manning a 911 line when he receives a call from a woman who has been abducted. However, he's constrained to his desk, with little aid from other officers, and only given limited information. 
The film is unique because Gyllenhaal is the only main character who actually appears on the screen — and that means most of the plot takes place through a series of phone calls. Interesting as this is, it also proved convenient for the film's production, as filming took place in October 2020 in the midst of the pandemic. 
If you're looking for an atypical thriller film that relies more on intense cliffhangers rather than violent action, "The Guilty" is the breath of fresh air you need for your next movie night. And the critics seem to agree — considering its 70% fresh rating on Rotten Tomatoes. It's not exactly a film made for re-watching, but if you can avoid spoilers and spend an hour and a half indulging in the suspense, it's definitely time that you won't regret.