All American: Homecoming - What We Know So Far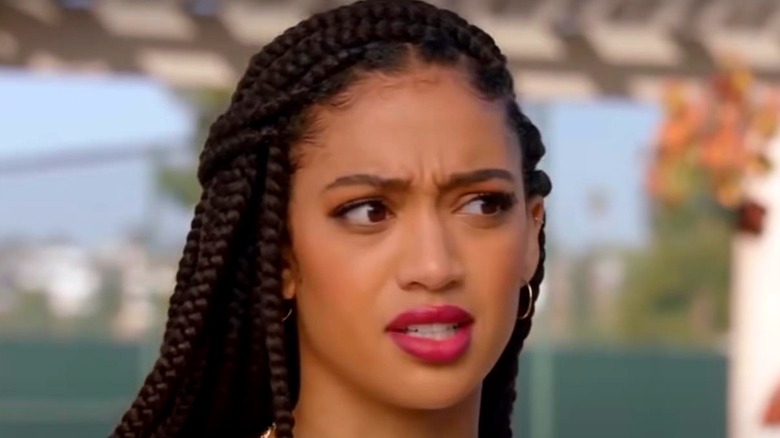 The CW
Are you ready for some ... tennis?
The CW's hit football drama "All American" is branching off to follow a different sort of athlete, and leaving the sun-soaked tensions of California high school athletics far behind. The new spin-off, titled "All American: Homecoming," will follow "All American" supporting player and tennis star Simone Hicks (Geffri Maya) as she takes the next step in her career at a historically Black college in Atlanta, Georgia, and learns to navigate her sporting career with new friendships, relationships, and the expanded worldview that can come with leaving home for college. Nkechi Okoro Carroll, an executive producer and writer on "All-American," will be supervising the new show.
"The world of the HBCUs has not been seen on American television this way," Warner Bros. TV Group Chairman Channing Dungey said to Deadline earlier this year. "And I also appreciate now, with Nkechi Carroll taking us into college, it's giving us the opportunity to be a little older, a little racier, a little more daring." 
Here's what we know so far about the show.
What is the release date for All American: Homecoming?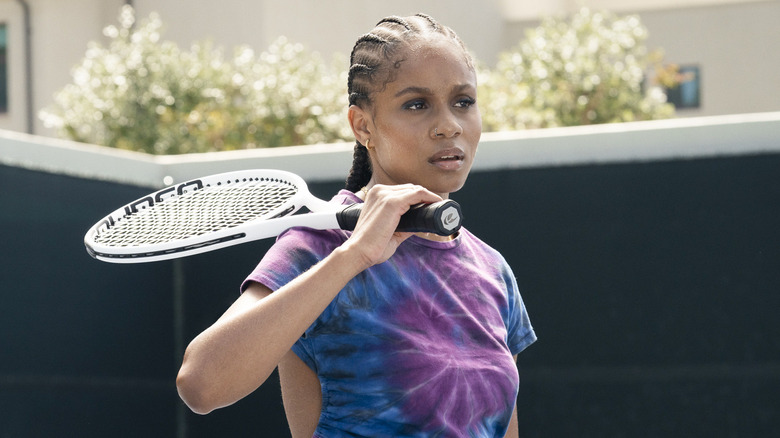 The CW
"All American: Homecoming" will make its debut as part of the CW's midseason lineup.
While an exact date is currently unknown, the most likely window is on or after January of 2022. Exactly when may be dependent on how closely the network wants to use the original "All American" series to boost the spin-off. Season 4 of "All American" will be returning to the CW's fall schedule after the pandemic delayed its third season to the spring and summer of 2021. The new season will premiere on the CW on October 25.
Based on the schedules for Seasons 1 and 2, "All American" will likely run until sometime in March, so executives will work to determine how much overlap is ideal between the two shows, whether they think it's better to pair them together or space them out, sort of how "The Walking Dead" and "Fear the Walking Dead" will have a little overlap this month to help lead viewers from the flagship to the new series before letting it continue on its own. In the case of "All American," if you know the answer, congratulations — you might be a high-powered television executive.
Who is in the cast for All American: Homecoming?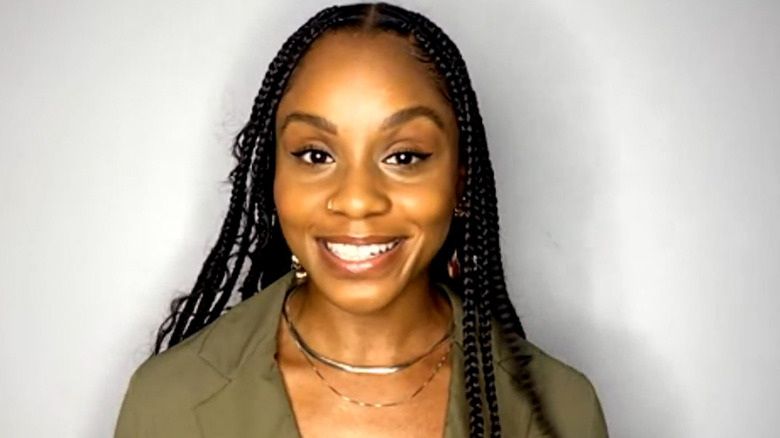 Aafca 2021/Getty Images
The series will star actress Geffri Maya as Simone, a promising tennis player and former love interest of Beverly High quarterback Jordan Baker (Michael Evans Behling). Maya appeared on "All American" during its second and third seasons, and before that had roles on "Snowfall," "Black-ish," and "Private Practice." Joining her at the show's Bringston University will be Peyton Alex Smith as baseball prospect Damon Sims, who's expected to help revive the school's once-proud baseball program after a massive scandal. Damon will compete under the supervision of new coach Marcus Turner, played by Cory Hardrict from "The Oath" and "The Chi," and he'll be supported in his journey by his friend JR Raymond, who is played by Sylvester Powell.
On the tennis side of things, Simone will learn to navigate the ups and downs of a friendly rivalry with team captain Thea, played by Camille Hyde from "American Vandal" and "Power Rangers Dino Charge." Netta Walker will play well-connected Keisha, who befriends Simone and helps show her around, while Kelly Jenrette ("The Handmaid's Tale") will play Bringston journalism professor — and Simone's aunt — Amara Patterson.
What is the plot for All American: Homecoming?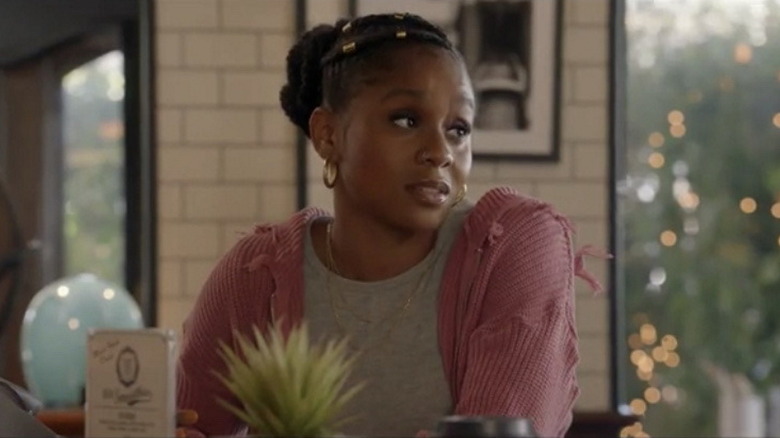 The CW
"All American: Homecoming" will keep the sports-themed focus of its parent show, but transpose it to a new environment, one far from the high-powered high school athletic scene of Southern California. 
Simone will move across the country to attend Bringston, an HBCU in Atlanta that Simone, Jordan, Spencer, and Olivia visited in the backdoor pilot, during the third season of "All American." There, she'll join up with the tennis team, trying to regain her footing on the court after ... her pregnancy, marriage to Jordan and divorce from him in "All American" (it was kind of a lot). Expect the drama, both the sporting and relationship kinds, to continue apace, but the show will also take a close look at the lives of talented young Black people, Carroll told Entertainment Weekly. 
The athletes Simone, Damon, and Thea will each feel the pressure that comes from pursuing athletics at the next level, but the other students will have their own circles and struggles, such as Keisha, who comes from a family of doctors but holds dance as her true passion, and JR, who navigates the intricate system of campus Greek life. All this will allow the show to push the boundaries as promised. As the network's logline says, Simone and Damon will "contend with the high stakes of college sports, while also navigating the highs, lows and sexiness of unsupervised early adulthood at a prestigious Historically Black College."