The Couple That All American Fans Want To Be Together
​​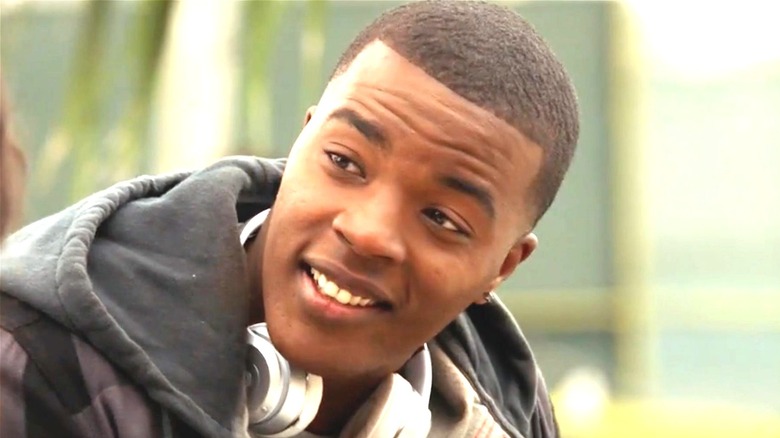 The CW
Whether they're inspired by the real lives of athletes or documenting their hustle, sports dramas continue to make waves on streaming services. From Apple TV's "Ted Lasso" to the Netflix originals "Cobra Kai" and "Cheer," sports content is all the rage.
The CW football drama "All American" follows star wide receiver Spencer James (Daniel Ezra) on and off the field as he navigates switching schools, giving back to his community, and caring for his family and friends. Inspired by the professional football player Spencer Paysinger's teenage years, the show also adds the CW's signature dramatic flair.
Of course, no teen drama is complete without romantic conflict. Fans who watched Season 3 of "All American" while it was airing already know how the love triangle between Spencer and best friends Layla Keating (Greta Onieogou) and Olivia Baker (Samantha Logan) plays out. However, with its recent Netflix release, many fans are still getting caught up and rooting for one couple in particular.
So, which "All American" couple do fans want to be together?
Is Spelivia the endgame?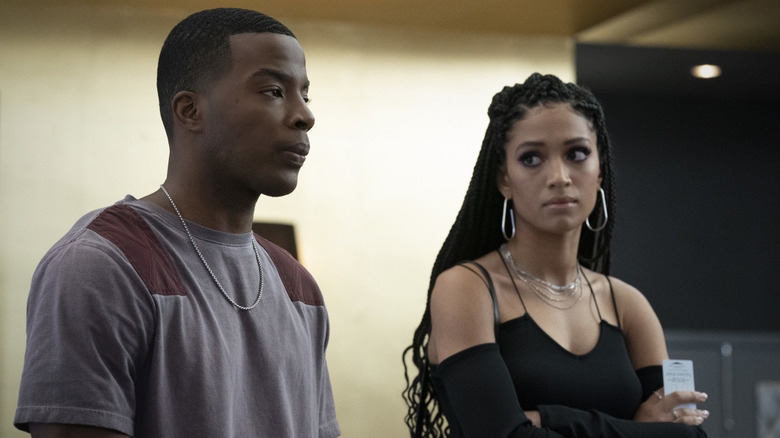 The CW
While some fans liked Spencer and Layla together, many believe that the real love story should be between Spencer and Olivia. Fans on the "All American" subreddit joke that "Everyone dates everyone on this show," but many have been Team Spelivia since the beginning of their friends-to-lovers arc in Season 1. The couple has various fan pages dedicated to cute moments, with fans leaving comments like "we really won! they are literally soulmates" and "IT'S ABOUT DAMN TIME" on posts about their official Season 3 romance.
Layla and Olivia have a complicated friendship, partly because of their conflicting romantic interests, but they're determined to work through their problems. But how will Spencer and Olivia's new romantic status affect the Beverly Hills girls?
Given the show's history of rocky relationships, is it too early for Spelivia fans to rejoice? Anything could happen in Season 4; fans will have to wait until October 25 to find out whether they're truly endgame material.