AHS Fans Agree This Is Sarah Paulson's Best Character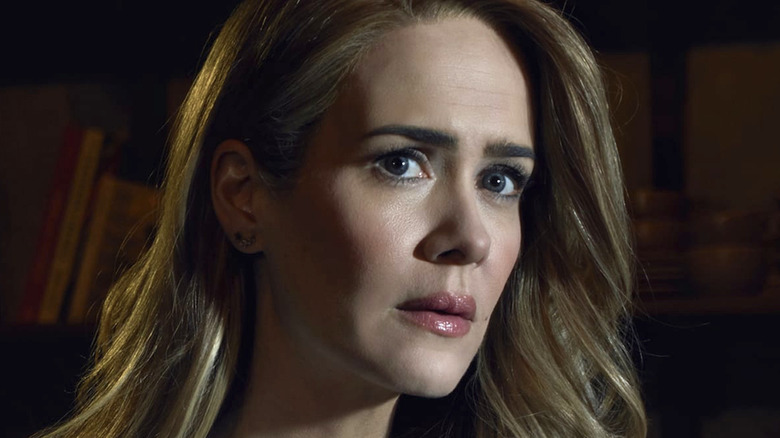 FX
Over the course of 10 seasons of "American Horror Story" (so far), a few key actors have played many different important roles. From the start of the series all the way back in 2011, actors like Evan Peters, Sarah Paulson, and Jessica Lange continued to show up in each season completely transformed, bringing to life complicated yet tortured people stuck in a horrific reality. As the show went on, more talented actors like Kathy Bates, Angela Bassett, and Billie Lourd have joined the group, and the currently-airing season, "American Horror Story: Double Feature," introduces Macaulay Culkin to the series, while Angelica Ross is making her second appearance. 
In particular, Paulson is a pillar of the show — one of the reasons it became so successful early on — and she has played many fantastic characters over the years. From the medium Bille Dean Howard in "Murder House," to the Supreme witch Cordelia Goode from "Coven," to the extremely phobic Ally Mayfair-Richards of "Cult," Paulson brings depth and versatility to all of her characters in "American Horror Story." But which of Paulson's characters is the best?
Lana Winters is everyone's clear favorite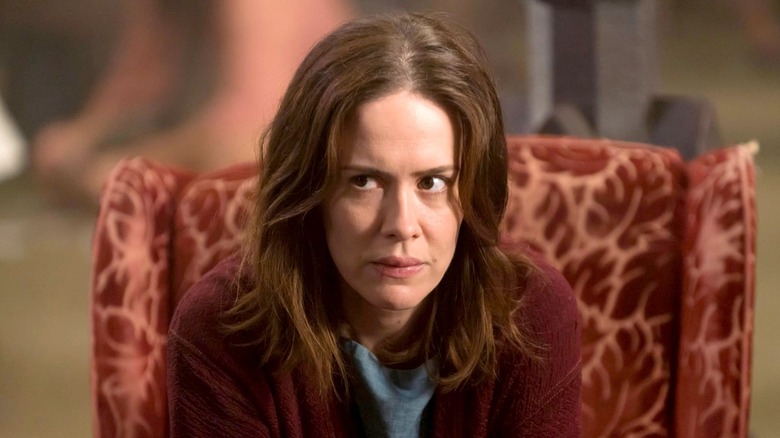 FX
This question was brought to "American Horror Story" fans on Reddit and put to a vote in a poll. With plenty of options to chose from, 591 people recorded their opinion, and the result came out with an obvious winner. With about 56% of the vote, Lana Winters of "American Horror Story: Asylum" came out on top, winning against Cordelia, Ally, Billie Dean, Bette and Dot Tattler, and Audrey Tindall.
Although all of Paulson's characters are complex and entertaining, the actress brought authenticity and brutal honesty to Lana's story. "Asylum" may have alien abductions and devil possession, but the scariest part of the season (and possibly all of "American Horror Story" so far) is Lana's story of being committed to a mental hospital against her will, facing abuse and prejudice due to her sexuality, including conversion therapy, and experiencing even worse horrors committed by the serial killer called "Bloody Face," who is really just a psychotic and sadistic man named Dr. Thredson (Zachary Quinto). Nothing really beats the very human horror that Lana faces in this season, and Paulson does an amazing job bringing the character to life. The second season of "American Horror Story" also earned Paulson her first Emmy nomination for the show, with the actress receiving four more nominations since (IMDb).
Many "American Horror Story" fans agree that Lana is Paulson's best role, with 330 people picking the character in the poll. But who knows, one of Paulson's future "American Story" characters may soon take the top spot in fans' minds.