The Transformation Of Kate Siegel From Childhood To Midnight Mass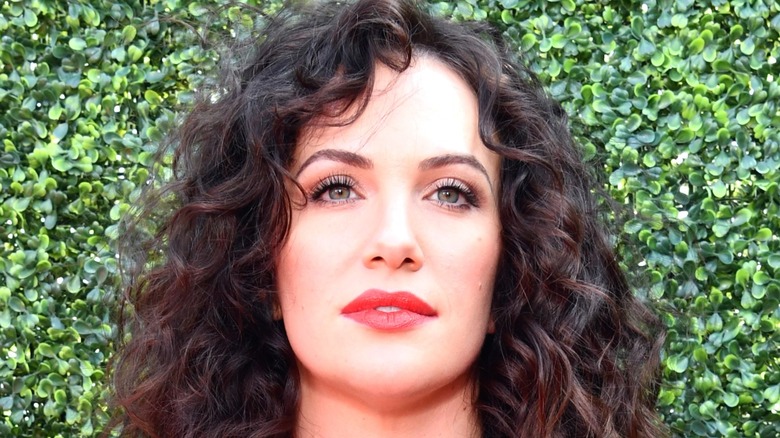 Emma McIntyre/Getty Images for MTV
Actress Kate Siegel was stunning in her raw portrayal of Erin Greene on the hit Netflix Catholic-themed horror series "Midnight Mass," which was conceived by her husband of five years, Mike Flanagan. Despite the fact the 39-year-old is on her way to becoming a household name, it has taken her quite some time to establish her career. During a 2019 appearance on the "Acting My Age" podcast, Siegel shared that she "grew up outside of Washington, D.C., in Rockville, Maryland." After graduating high school, she attended Syracuse University, located in Syracuse, New York, where she received her BFA. She shared she ended up returning to the D.C. area after college and "did some Shakespeare there."
"Then I had a total burn, where I got cast in a play and then fired after a table read," Siegel continued. "And it was heartbreaking. It was like my second professional job. And I remember thinking if I'm going to get s*** on, I'm not going to get s*** on in Washington f***ing D.C. and so I was like flip a coin and it was L.A. and then it was 13 years to an overnight success."
Kate Siegel has partnered with her husband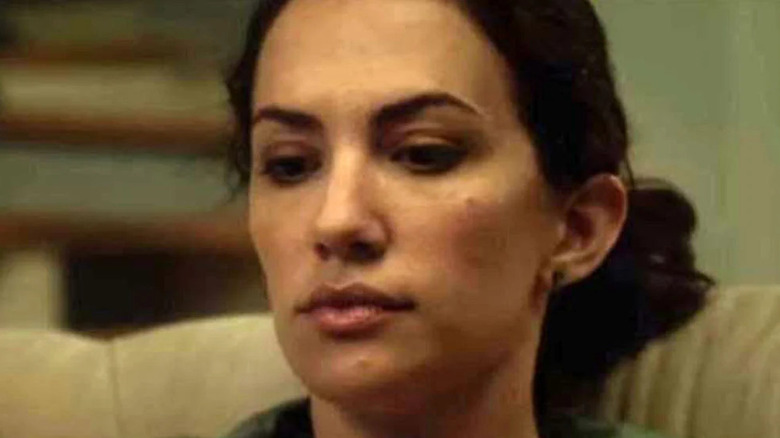 Netflix
A few years prior to getting to know Mike Flanagan, Kate Siegel made appearances on numerous shows such as "Numb3rs" and "Castle," per IMDb. While speaking to Collider in September 2021, the actress revealed she made Flanagan's acquaintance while trying out to be a part of "a movie that was not made." She confided she "didn't book that one," but the filmmaker ended up reaching out to her to play Marisol Chavez in his 2013 movie "Oculus." "He called and said the person who's playing this part in 'Oculus,' she broke her leg and she can't do this anymore and it's a small part and I really want to work with you," explained Siegel. 
In an April 2016 joint Collider interview, Flanagan and his wife discussed how they came up with the script of the 2016 movie "Hush." Flanagan shared that Siegel played "a young deaf woman who's a writer." He noted that the woman, Maddie Young, "lives alone in the woods and one night a man in a mask appears at her window," which leads to a violent encounter. He explained that they brainstormed ideas for the film while living in a house in Glendale, California.
"We would like sit in the house and Kate would sit inside and I would go outside and I would try to find different ways to break in. And it was really, really fun," explained the director.
Kate Siegel continues to show off her spooky side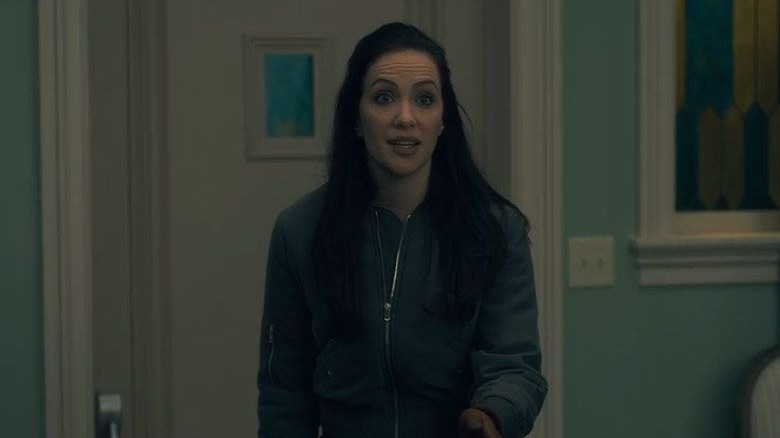 Netflix Streaming Services
Mike Flanagan created a 2018 series, which retold Shirley Jackson's "The Haunting of Hill House." During Siegel's "Acting My Age" podcast interview, the mother of two, who played Theodora Crain, shared she was proud of Flanagan for developing "The Haunting of Hill House."
"I think that is like the genius of Mike Flanagan is he is somebody who can take a source material, rework and make you still feel like you're eating the same ingredients," said Siegel.
On the 2020 Mike Flanagan series "The Haunting of Bly Manor," the actress showed off her spooky side with her portrayal of Viola Willoughby-Lloyd, who gradually turns into the frightening figure known as the Lady in the Lake. While speaking to In Creative Company in 2020, the actress shared that while she had a stunt double, she did some of her own water stunts for the show. As fans are aware, Siegel most recently partnered with her husband on "Midnight Mass." During a September 2021 Cheddar Now interview, the actress shared some information about her character.
"Erin grew up on this small island which always had less than 500 people and now has less than 200 and she ran away when she was 16, she wanted to get out of there and see the whole world. And when the show starts Erin has come back home to the place she swore she'd never return to and she's pregnant," said Siegel.
Motherhood shifted Kate Siegel's perspective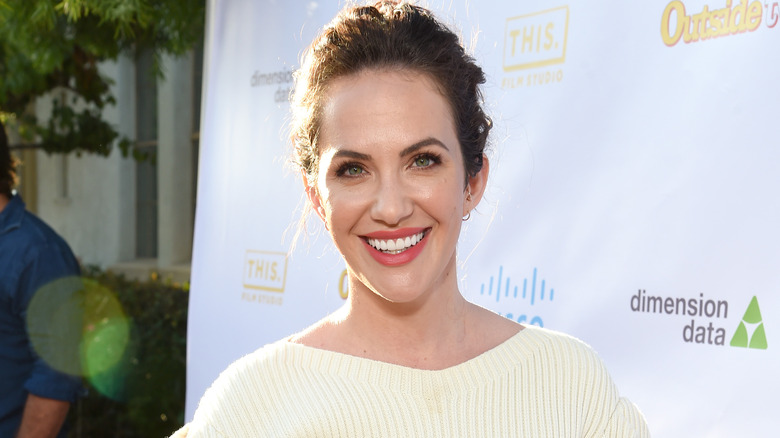 Michael Kovac/Getty Images
Kate Siegel and Mike Flanagan are parents to a 5-year-old, Cody Paul Flanagan, and a 2-year-old, Theodora Isabelle Irene Flanagan. While speaking to Renee Pezzotta on the "Acting My Age" podcast, Siegel shared that having her son and daughter has shifted her perspective regarding her career. She suggested that she was desperate to be a successful actress before becoming a parent.
"In retrospect, I was coming across a little bit petulant because of desperation," she explained. "And the exhaustion of parenthood has made me give zero f****. Because I have two things. One is, I now no longer look to acting to make me feel loved, which is something I really was suffering from that I didn't know, that the validation and it made me feel loved and important and seen and special and now I have my family and my family loves me and they see me. And I'm important to them and I feed them with my body and so I don't need that from acting anymore."