Midnight Mass Season 2 - What We Know So Far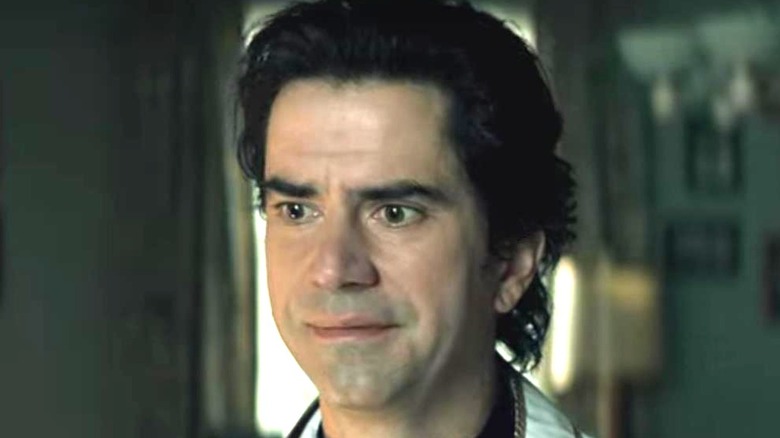 Netflix
Mike Flanagan, the creator of the successful Netflix shows "The Haunting of Hill House" and "The Haunting of Bly Manor," has brought us yet another stunning and terrifying series to sink our teeth into. The new supernatural horror series "Midnight Mass" stars Hamish Linklater as a mysterious young priest named Father Paul Hill, whose arrival to the fictional community of Crockett Island kicks off several supernatural events in the isolated town. Meanwhile, a local man named Riley Flynn (Zach Gilford) also returns to Crockett Island after a stint in prison and seeks redemption for his past mistakes.
"Midnight Mass" is a fresh take on the classic vampire story, mixed with religious undertones that also comment on humanity at large. As there are some questions left unanswered by the end of "Midnight Mass," a possible second season could address some of the issues. But will there actually be a second season?
Here's everything we know so far about the future of "Midnight Mass," and what a second season may bring.
When will Midnight Mass Season 2 premiere?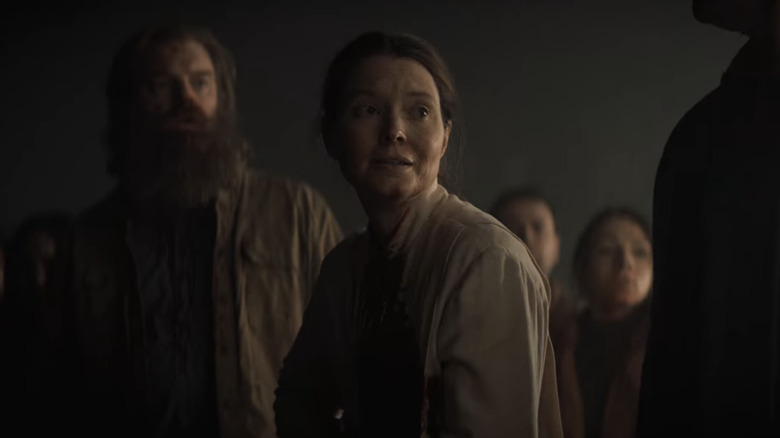 Netflix
Unfortunately, it doesn't seem likely that there will be a second season of "Midnight Mass." The show has been dubbed a limited series and had a pretty definitive ending, and at this point, there haven't been any announcements regarding another season. However, depending on fan reactions and overall streaming numbers, Flanagan may decide to release a second season after all, or even a spin-off that takes place years into the future. Anything is possible at this point, but again, don't get your hopes up for another season.
If there were to be another season of "Midnight Mass," it's likely that it would premiere next fall, in 2022. This would give the cast and crew plenty of time to write, shoot, and edit another season. Plus, the first season premiered this fall, so a fall 2022 premiere would line up nicely. Stay tuned for any potential updates on a "Midnight Mass" Season 2 announcement.
Who will be in Midnight Mass Season 2?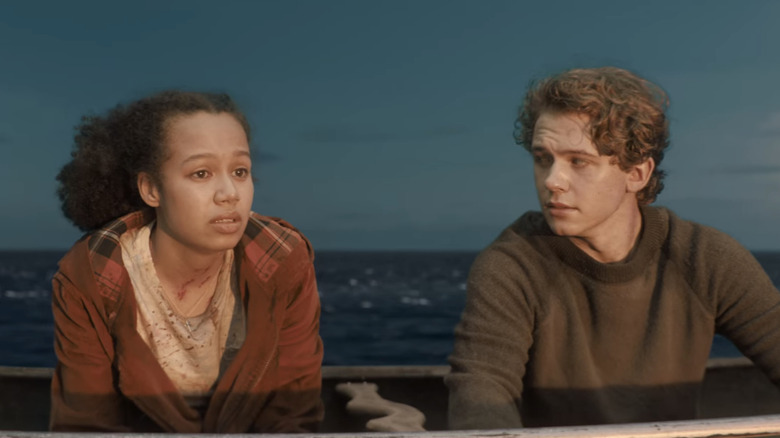 Netflix
Considering that most of the main characters in "Midnight Mass" met their untimely end by the season finale, it's safe to assume that a second season would feature tons of new faces. At the end of "Midnight Mass" Season 1, it turns out that the town mayor's daughter Leeza Scarborough (Annarah Cymone) and an altar boy named Warren Flynn (Igby Rigney) are the only survivors left, since they fled the island. A second season could feature them as the leads as they grapple with the events that took place on Crockett Island, or even with the Angel who didn't definitively die.
Alternatively, we could get an entirely new cast in a second season, perhaps with tourists or some other newcomers to Crockett Island who don't realize what horrifying secrets it holds. A new cast could also set up future seasons of "Midnight Mass" as an anthology series of sorts, or help to explain some of the mystery behind the island.
However, it doesn't seem likely that Flanagan would change the entire setup of the show just to churn out more content, so we won't be surprised if this is the last we hear of the inhabitants of Crockett Island.
What will happen in Midnight Mass Season 2?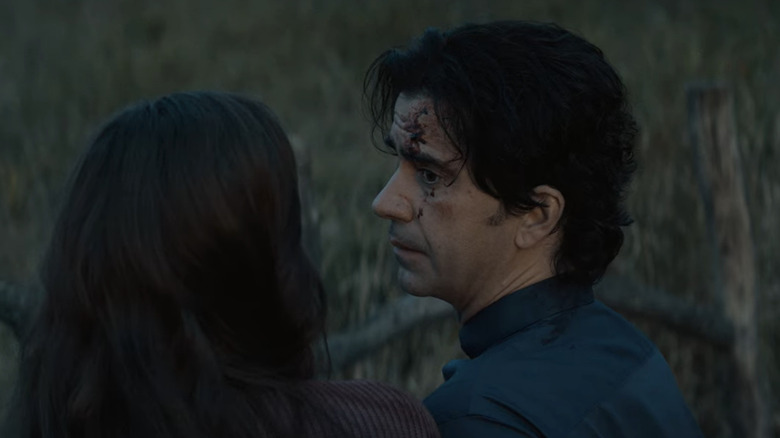 Netflix
While "Midnight Mass" had some unanswered questions by the series finale, it doesn't seem like there's quite enough left unexplored to create a whole other season of the popular show. Throughout the existing season of "Midnight Mass," we were introduced to some complex characters, some mysteries were (mostly) unraveled, and there was a clear resolution for the majority of the townspeople. And since the series was only greenlit for its seven episodes, the writers went into it knowing they had a set amount of time to get the story across, which they did successfully.
As previously mentioned, the only two survivors from Crockett Island are Leeza and Warren, so it makes the most sense that a second season — if it ever happens — would follow their lives after the events in the first season. They might try to defeat the Angel once and for all or attempt to get on with their lives after all the horrible things they lived through. Either way, those two are the most likely subjects for a hypothetical "Midnight Mass" Season 2.