Epix's From Release Date, Cast, And Plot - What We Know So Far
Rodin Eckenroth/Getty Images
They may not quite be competing at the same level as some of their extended cable rivals, but Epix has quietly been releasing some of the more intriguing original programs to hit cable in recent years. Among the network's most notable originals are the daring sci-fi drama "War of the Worlds," the spy-thriller "Condor," the gangster hit "Godfather of Harlem," and the Batman-adjacent actioner "Pennyworth." And at present, Epix is also earning raves for "Chapelwaite," their gothic prequel to Stephen King's vampire classic "Salem's Lot."
Given the overall success of those series, and prior Epix offerings, it's really no surprise that network bosses are already looking to bolster their slate of originals with a with a handful of upcoming shows that should prove every bit as intriguing. One of those upcoming series looks to add to the network's already impressive list of genre treats. It's called "From," it's produced by the talent behind "Avengers: Infinity War" and "Avengers: Endgame," and it's promising a season's worth of "Twilight Zone"-like chills when it finds its way to Epix. 
Here's everything we know so far about the spooky upcoming series.
When will From premiere on Epix?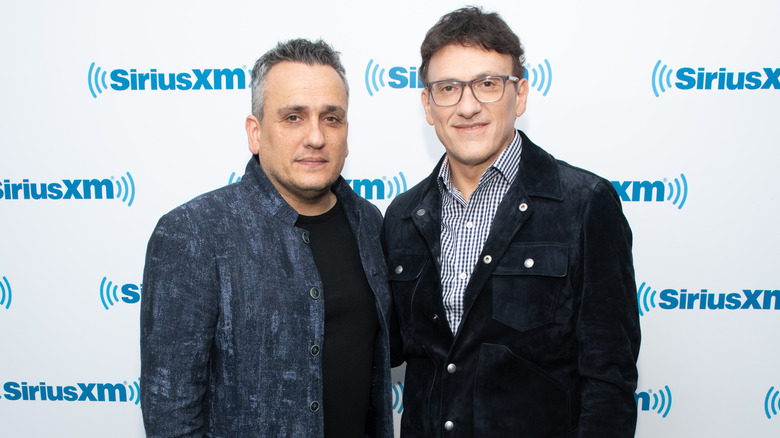 Noam Galai/Getty Images
According to Deadline, production on "From" was well underway back in the Summer of 2021, with principle photography occurring in Halifax, Nova Scotia. With production now wrapped, we can confirm that "From" is destined to debut on Sunday, February 20.
There are a few good reasons you should be excited about the series' premiere, with the behind-the-scenes talent on "From" being a big high on that list. And as far as behind-the-scenes talent goes, it doesn't get much bigger these days than "Avengers: Endgame" helmers Anthony and Joe Russo, who are producing the series under their AGBO banner.
The Russos have been hard at it since "Endgame" became one of the highest-grossing movies in history (per The Numbers), throwing their weight behind several film and television projects, and even directing a new film of their own in 2021's "Cherry." The brothers have lined up a solid cast of directors for "From" as well, with lauded small-screen alums Jack Bender ("The Sopranos," "Game of Thrones") and Brad Turner ("24," Netflix's "Daredevil") helming episodes alongside relative newcomer Jennifer Laio.
Who is starring in Epix's From?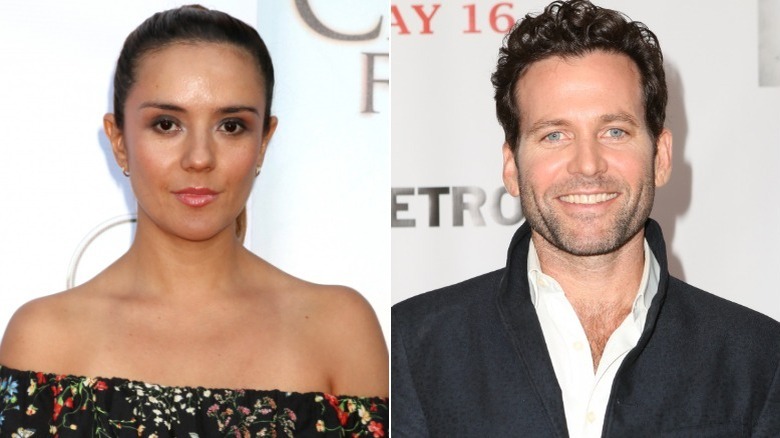 Shutterstock - Tasia Wells/Getty Images
As far as who that crew will be directing in "From," the Russos have also assembled a solid cast of actors for the new series. Chief among them is beloved character actor Harold Perrineau, whose decades-long career has already seen him appearing in the likes of "Romeo + Juliet," the "Matrix" trilogy, HBO's "Oz," and ABC's "Lost." "From" will find the versatile actor taking a rare starring role, and Perrineau will no doubt be looking to make the most of the moment. So too will his co-star Catalina Sandino Moreno, who's had an impressive career herself since breaking out in 2004's pulse-pounding drug-smuggling drama, "Maria Full of Grace."
Joining those two heavy-hitters in "From" is a solid cast of film and television regulars including Eion Bailey ("Band of Brothers," "Ray Donavan"), Hannah Cheramy ("Van Helsing"), Ricky Ke ("The Good Doctor"), Avery Konrad ("Sacred Lies"), and Chloe Van Landscoot ("Skin").
What is From about?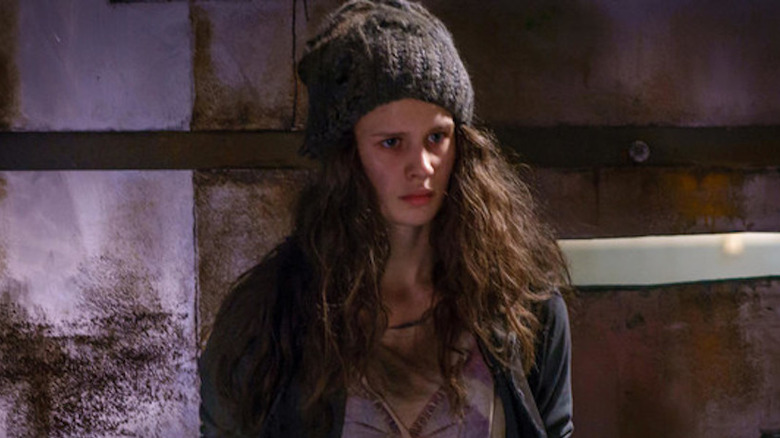 SyFy/Dynamic Televisin
If you're wondering what that impressive cast will be doing in "From," series creator John Griffin ("Crater") has conjured a creepy narrative that blends elements of horror and sci-fi. Per that Deadline piece, "From" will follow the unwilling residents of a mysterious town in Middle America that imprisons all who enter its borders. As said residents struggle to not only understand what's happening to them but also find a way out of their quandary, they're just as desperate to steer clear of the deadly beasts who inhabit the nearby woods and stalk their human counterparts as prey after dark.
Unfolding in that "Lost" meets "The Village" sort of setup is all the interpersonal drama you'd expect from such a series, with characters young and old looking to eek out whatever life they can while they're stuck in a nightmare seemingly without end. 
If that thrilling tease doesn't get you excited about Epix's "From," we're honestly not sure what will. And if your interest is indeed piqued, rest assured we'll be quick to update you whenever any fresh "From" news makes its way into the world.