What Forrest Junior From Forrest Gump Looks Like Today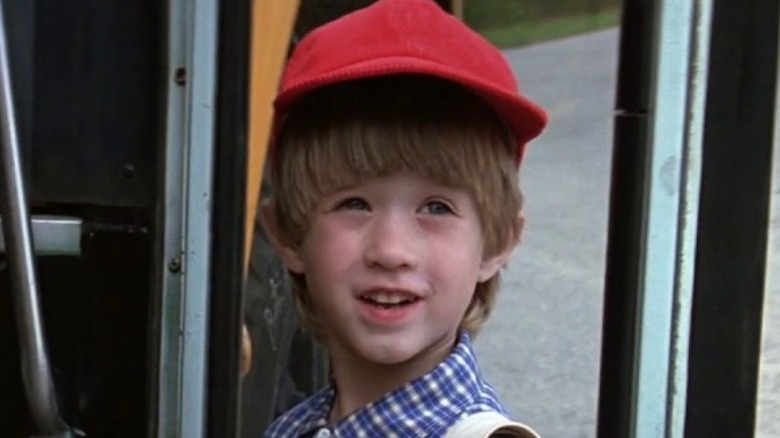 Paramount Pictures
You'd be hard-pressed to find a flick from the 1990s quite as widely beloved as "Forrest Gump." Penned by Eric Roth and directed by the great Robert Zemeckis of the "Back to the Future" trilogy, the film starred Tom Hanks as a slow-witted but lovable Alabaman who, in spite of his simplistic view of the world (or because of it, depending on your POV), goes on to live a truly extraordinary life.
Spanning decades in that life and touching base on some of the most important historical events in 20th Century America, "Forrest Gump" hit theaters in 1994 and promptly became both a critical and commercial hit, earning a permanent place in the pop culture canon. The film netted Hanks his second consecutive Academy Award for Best Actor (after 1993's "Philadelphia"), cementing his status as one of the premier dramatic actors of the era. It also significantly raised the profiles of his co-stars, including Robin Wright, Gary Sinise, Mykelti Williamson, and, of course, the young actor who portrayed his character's son in "Forrest Gump." 
Forrest Jr. was only in the movie briefly, and he was played by a baby-faced Haley Joel Osment. If you've been tracking the actor's career in the almost quarter-century since the release of "Forrest Gump," you've watched him grow up before our very eyes. 
Haley Joel Osment has grown up on the big screen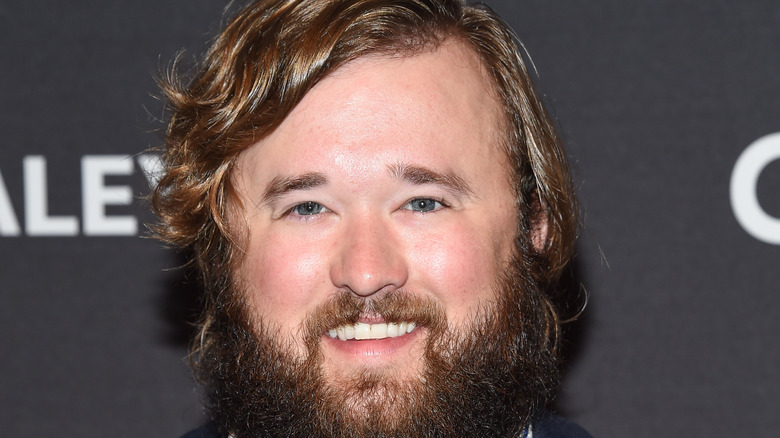 DFree/Shutterstock
It's difficult to fathom, but Haley Joel Osment is now 33-years-old. At the time of his "Forrest Gump" appearance — for which he earned just his second screen credit — he was only six. Few could he have known then, but "Forrest Gump" would be just the beginning of an impressive run of late '90s acting gigs that would see him appearing in hit series like "The Larry Sanders Show," "Murphy Brown," and "Ally McBeal." 
Even with such impressive credits to his name, Haley Joel Osment's life and career would change forever in the summer of 1999 when he appeared as the tortured young protagonist Cole Sear in M. Night Shyamalan's mind-shattering supernatural thriller "The Sixth Sense." Osment's work in the legendary film is widely regarded as one of the best child performances in history, though it also proved the pinnacle of his career to date. Despite that fact, Osment has kept himself more than busy with a steady stream of film and television appearances since uttering the immortal phrase "I see dead people."  
These days, Osment is a little older, a little wiser, and yes, a little beefier than he used to be. He's also earning quite the reputation as a scene-stealer in comedies with brilliant turns in "Silicon Valley," "The Boys," and "What We Do in the Shadows," as well as dramas like "Goliath." But if longtime fans look close enough in those offerings, they'll surely still see flashes of the precocious kiddo from "Forrest Gump" in the oft-bearded face they see today.