43% Of People Agree That This Is Tom Hanks' Best Movie Of All Time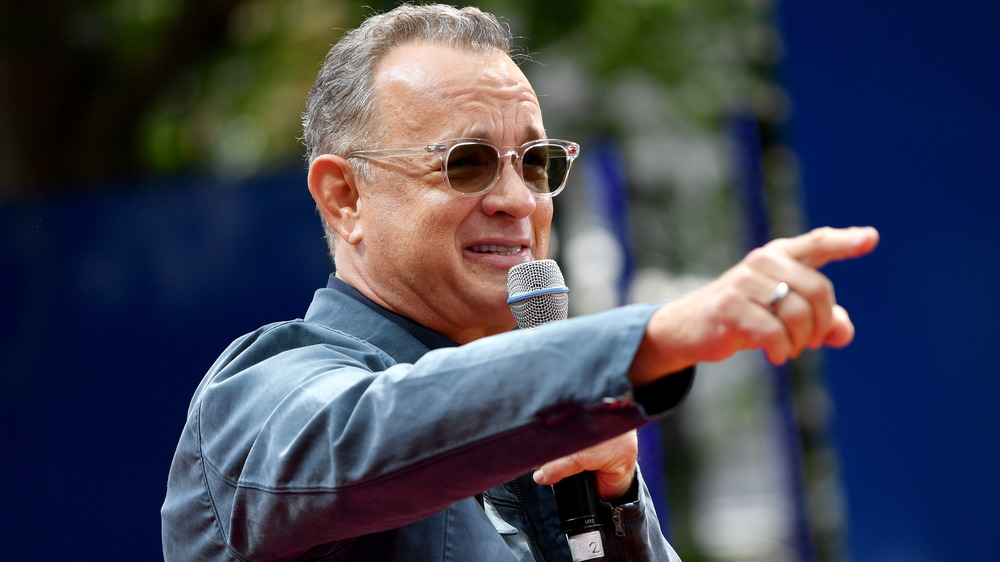 Gareth Cattermole/Getty Images
There are few actors as beloved professionally and personally as Tom Hanks. In addition to being one of the only actors guaranteed to entertain every generation in your family, he also appears to be one of the kindest people in Hollywood. Director Steven Spielberg recently said of the actor to the New York Times: "If Norman Rockwell were alive today, he would paint a portrait of Tom."
Oh, and he's also starred in some of the greatest films of all time. With a career trajectory resembling Michael Jordan's, Hanks had a good run in the '80s with hits like Splash, Big, and The 'Burbs, but blew away the competition in the '90s. While Jordan was collecting a new championship ring every season, Hanks was collecting Oscars and releasing hit movies like A League of Their Own, Philadelphia, Forrest Gump, Saving Private Ryan, and Toy Story.
So which of his iconic movies is ranked as the favorite among fans? Looper put together a survey asking which Hanks film was best, and with 100,000 worldwide votes, we have an answer.
Fans vote Forrest Gump as the best Tom Hanks movie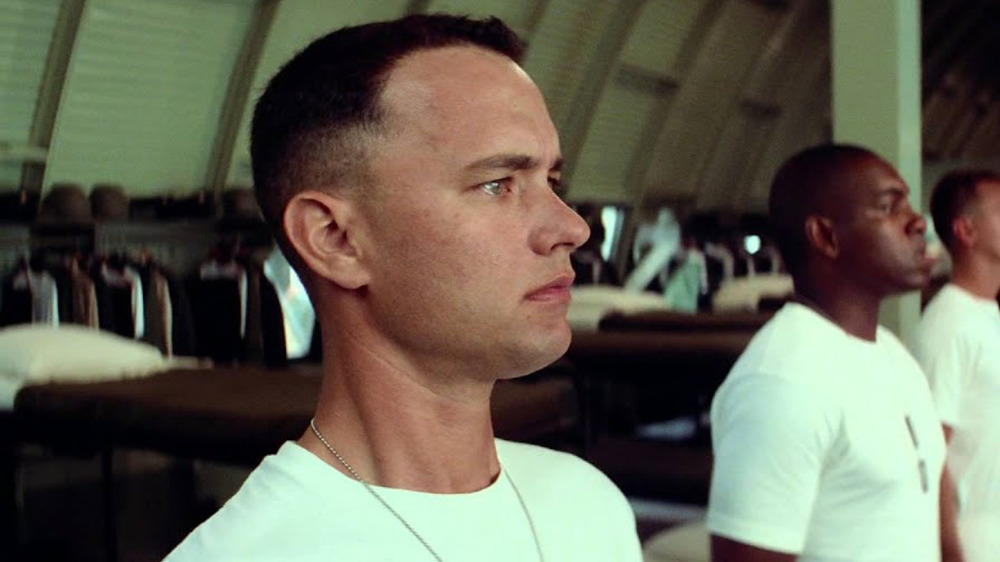 Paramount Pictures
Based on the results of Looper's Hanks-based survey, Forrest Gump is considered Hanks' best movie among fans, landing 43% of the vote.
The comments reveal that almost all of Hanks' films are contenders. One fan wrote: "ALL the above, has anyone ever seen a bad Tom Hanks movie?" Many listed his films that they felt were underrated, as well. One user wrote that "Most of his roles qualify" and that Money Pit was a forgotten great. 
Playing the innocent and well-meaning titular character who inadvertently finds himself in the middle of several historic events, Hanks landed his second Best Actor Academy Award (in a row!) for Forrest Gump. The film itself took home several Oscars, including Best Picture, Best Director for Robert Zemeckis, and Best Adapted Screenplay for Eric Roth. It was also the highest grossing live-action film of 1994, coming in second overall just behind Disney's The Lion King (via Box Office Mojo).
After the success of the 1994 film, Hanks, only a year later, would star in Apollo 13, and in the same year voice the classic cowboy doll Woody in Pixar's Toy Story. Though there were talks about a potential sequel to Forrest Gump, Hanks' reluctance, an ill-advised plot to have Jenny's son contract AIDS from his mom (which Roth said would have included a "funny sequence" where other kids didn't want to attend class with him), and the 9/11 terror attacks all played a part in stopping it from being made.
Even if we never get a sequel (which, in hindsight, might be for the best) fans can always revisit the classic film and Hanks' award winning performance.