Here's Where You Can Watch Every Season Of Catastrophe
Co-created by stars Rob Delaney and Sharon Horgan, "Catastrophe" stars the pair as, well, Rob and Sharon. When the American Rob visits London and accidentally impregnates Sharon during a one-night stand, the pair end up building a life together over the course of four seasons, including two children and a home in England. But things for the combative, verbally witty couple are always complicated, whether it's because of Rob falling off the wagon or Sharon's often socially awkward, caustic behavior. With the help of their similarly dysfunctional friends, the two of them stay one step ahead of total disaster.
The show was heavily praised by critics; when the last episodes aired in 2019, Amy Anatangelo of Paste Magazine wrote, "As it ends its four-season run, Catastrophe is as sharp, as biting, as witty as ever. Few shows have the luxury of going out on such a creative high."
TV fans eager for the next binge-watch may be curious then about where they can find the series, as it's a British TV show. Here's where you can watch "Catastrophe."
You can see all of Catastrophe on Amazon Prime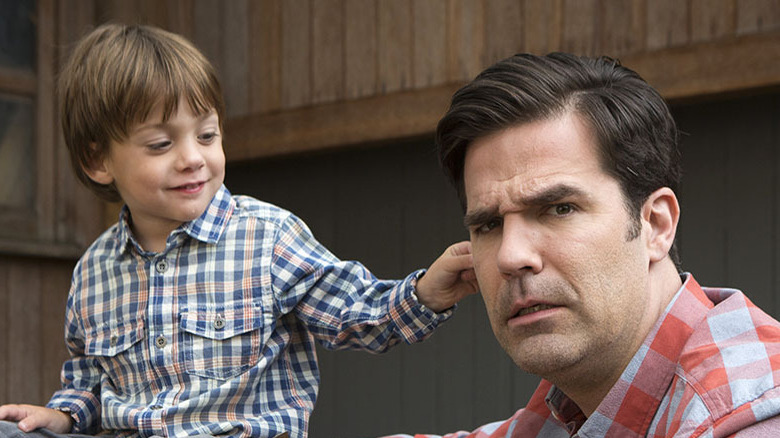 Amazon
"Catastrophe" is exclusive to Amazon Prime Video users in the United States, though it originally aired on Channel 4 in the UK. If you have a Prime subscription, you can watch all episodes on the streaming service for free.
If you don't have Prime, you can also purchase digital copies of episodes or seasons of the show, though renting the series is currently not an option. Itunes offers episodes for $2.99 in high definition or $1.99 in standard definition, while seasons are $9.99 or $12.99 respectively. Google Play meanwhile offers "Catastrophe" for $1.99 an episode or $9.99 for each season.
And while the sitcom is technically available on physical media via DVDs, these discs are for UK Region players and are not usable in the United States. However, Amazon may decide to release the series on DVD and Blu-Ray sometime in the future. In the meantime, Amazon Prime is the best way currently to watch the entire show.