Washington Black - What We Know So Far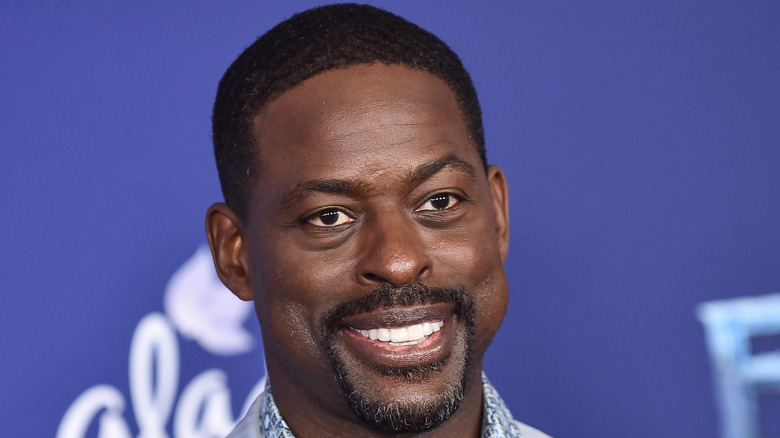 DFree/Shutterstock
Ever since hitting it big with his roles in the hit shows "This Is Us" and "The People vs. O.J. Simpson: American Crime Story," Sterling K. Brown has quickly risen to become an A-list star. Since then, Brown has popped up in blockbusters that include the likes of "Black Panther," "The Predator," and "Frozen II" and has made an impression in awards-hopeful films such as "Waves" and "Marshall." Brown has gone on to win three Emmys (via IMDb).
Brown will be heading to television for another high profile series as "This Is Us" heads towards its final season. Brown will be headlining the ambitious new Hulu series "Washington Black," a limited series that has the potential to be a big hit with audiences, mixing socially conscious themes within a massive scope. If you're just as excited for "Washington Black" as we are, here's everything we know so far about the upcoming Hulu series.
When is Washington Black coming out?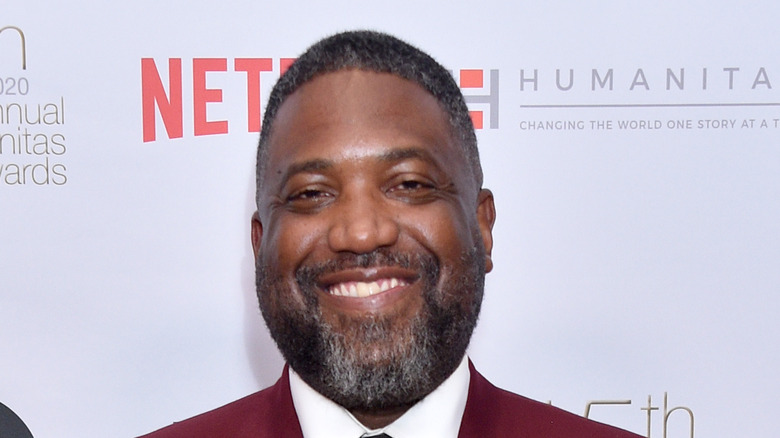 Gregg Deguire/Getty Images
According to The Hollywood Reporter's initial story about the series, as of right now, there is no set date for "Washington Black." Brown is currently busy filming the final season of "This Is Us" and has several other projects brewing at the moment, including the satire "Honk For Jesus, Save Your Soul" which he stars in alongside Regina Hall, as well as an untitled buddy-cop action comedy which will co-star Randall Park. It's likely that "Washington Black" won't start filming until early next year, which means we don't expect the series to launch on Hulu until late 2022 at the earliest.
Selwyn Seyfu Hinds will serve as executive producer and writer for the series, adapting from the novel of the same name, written by Esi Edugyan. Hinds most notably wrote for Jordan Peele's "The Twilight Zone" reboot, penning the acclaimed episode "Replay." Hinds is also writing the forthcoming Spike Lee joint "Prince Of Cats."
Who is in Washington Black?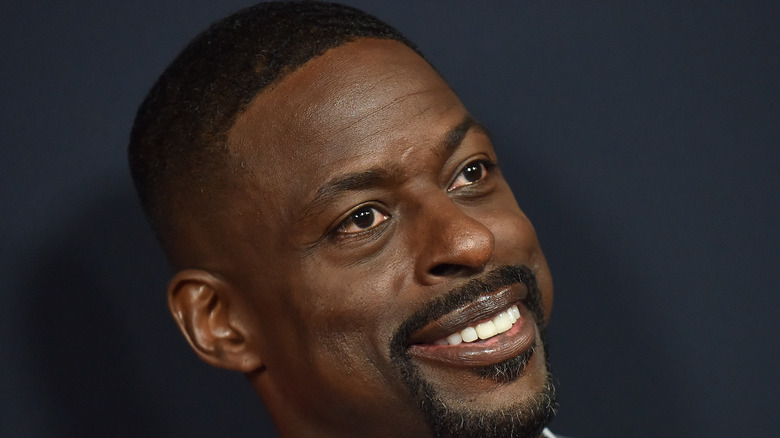 DFree/Shutterstock
So far, the only confirmed cast member for "Washington Black" is Sterling K. Brown, but because this is a limited series, that typically means one could expect to see other A-list performers join Brown. The title character of the show is an 11-year-old boy, so it's entirely possible that the team behind the show casts an unknown for that role. As for other cast members, perhaps Sanaa Lathan or Damson Idris, who starred in Selwyn Seyfu Hind's "The Twilight Zone" episode "Replay," will join Brown in the series. 
Brown is a supporting character in the series named Medwin Harris, a world traveler with a traumatic childhood history. Medwin is the de facto mayor of the series' setting, Black Halifax, and he prioritizes the community over everything except for young Washington Black, to whom he becomes a mentor. At first glance, it may not look like the character of Medwin Harris plays a major role in the source material, but because Brown is also producing the series and is the first person to be cast, it's likely the character's role will expand.
What is the plot of Washington Black?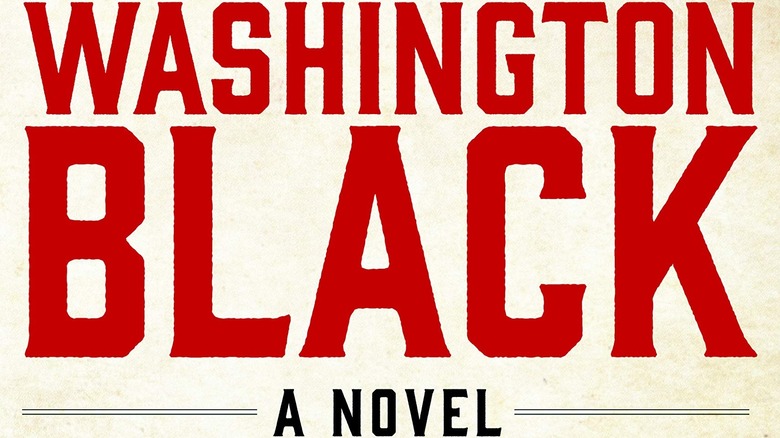 HarperCollins
"Washington Black," which is based on the 2018 novel of the same name by Esi Edugyan, is set in the 19th century and centers around 11 year old George Washington "Wash" Black, who lives on a Barbados sugar plantation. After a shocking tragedy, Wash escapes from the oppressive life on the plantation and goes on a globe-trotting adventure, finding love along the way. 
The novel combines themes of science, adventure, and social justice in a classical fashion, and audiences can expect the same once the show debuts on Hulu. When talking about the series, Jordan Helman, head of scripted content at Hulu, revealed, "It is a remarkable tale of hope, wonder and perseverance, and we are honored to have the opportunity to work with such incredible storytellers to bring this series to the screen." While much of the subject matter of the series may initially appear to be grim, Selwyn Seyfu Hind promised that the limited series will be a story of hope, love, empathy, and persistence.