Lyndsy Fonseca Reveals How She Really Feels About The How I Met Your Mother Finale - Exclusive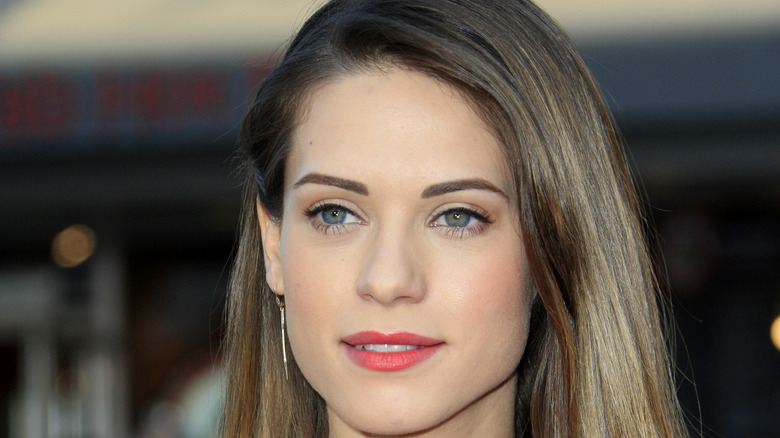 Kathy Hutchins/Shutterstock
Few TV series finales garnered a fan controversy so enormous that fans still rage about it over five years later, but the "How I Met Your Mother" series finale managed that feat and more. When the final episode aired in 2014, some fans accused the series of not honoring the one promise the show set out to do: telling the story of how Ted Mosby (Josh Radnor) met his kids' mother. In what many have cited as a bait-and-switch tactic that made the entire series about Ted and Robin's rocky relationship, some fans felt cheated out of the story they tuned into each week —one that only ended in heartbreak.
Now, many fans love the finale for its honest glimpse at real human life that doesn't always end with an, "And they lived happily ever after." The "How I Met Your Mother" finale is raw and realistic because that's just life. Though, while we have a sense of the overwhelming fan response, what did the actors think about the gutsy finale?
During an exclusive interview, Looper spoke to Lyndsy Fonseca (Ted's daughter) to answer that question. She even dished on whether or not the creators had a Plan B when they filmed the kids' reaction shots to the end of Ted's story and what it was like keeping that long-lasting secret.
Trying not to spoil the ending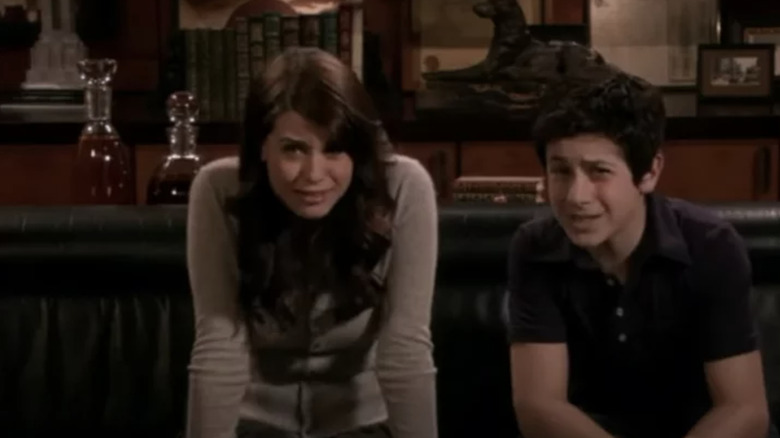 CBS
On filming scenes for the "How I Met Your Mother" ending years before fans saw it and keeping that secret, Fonseca said, "Yeah, I remember it was a big deal. I remember signing an NDA, a confidentiality agreement, on set. I remember even though it was such an early start of the show, that it hadn't even ... It was an instant hit, but it still hadn't gained that cult following yet."
She added, "But even then, it was a big deal, what we were doing, and to the point where I was so terrified of accidentally saying the ending that I forgot. I just never said it. I didn't even tell my own mother. I just never said it. I just forgot. Years later, we were doing a Comic-Con, and I think David Henry had told me because I was like, 'I don't even remember.' I was so terrified. It was like amnesia."
How Fonseca really feels about the finale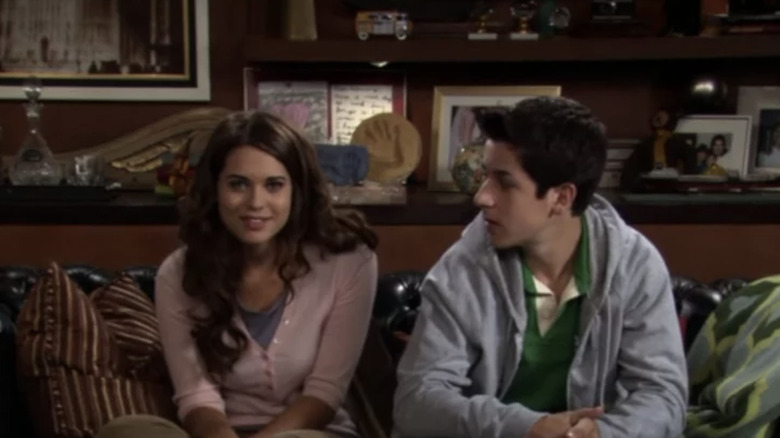 CBS
It's an interesting move to stick to one specific ending long before story truly starts to unfold, but Fonseca can't remember filming any alternate endings. "I'm sure we did a lot of takes that were variations of how it was said, but from my memory, and again, this was a long time ago, it was always that ending. It wasn't ... there weren't other women that were going to be the secret mom. From my memory, it was always that way, but we probably did takes of how it was said, eventually."
Despite some of the fan reaction to the "How I Met Your Mother" ending, she still believes in the writers' vision. On how she feels about the ending, she explained, "I feel fine about it. I know that there was such a ... I remember when that was happening, there were articles written about it, people were upset, other people were defending it. I didn't really quite understand." 
She added, "I felt like the whole ride along, from the start, was the creators' idea of this show. We're just peeping through a window of the two creators and their current base, how their mind works. I always feel like with shows, whether you really like the finale or not, it's sort of irrelevant. That's the creative mind, and we're just a part of the ride. So I had no bad feelings about it."
All 12 episodes of the debut season of Fonseca's new series "Turner & Hooch" are now streaming on Disney+.