The Biggest NCIS Continuity Errors According To Fans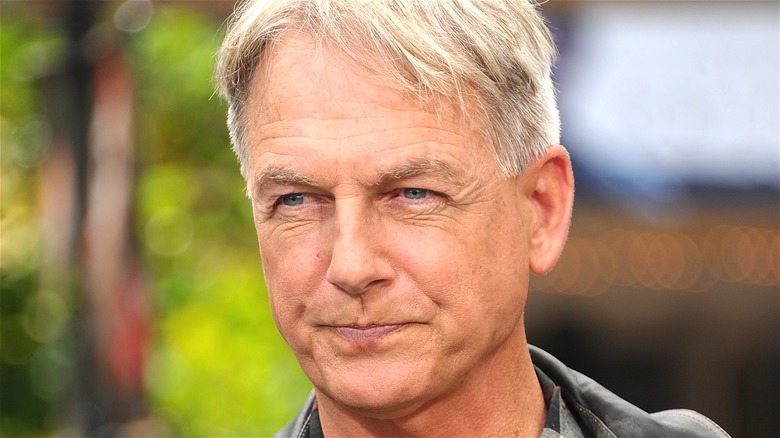 Noel Vasquez/Getty Images for Extra
"NCIS" entered its 19th season on top, with over 8 million viewers making the show's season premiere the most-watched program on television on September 20, 2021, per Variety. This served as a launchpad for the well-received spin-off "NCIS: Hawai'i" that followed. For any fans worried that the show was getting a little long in the tooth, the blockbuster season premiere potentially put to rest any talk about "NCIS" possibly declining in its old age. Indeed, viewers were perhaps motivated to tune back in to find out who bombed Leroy Jethro Gibbs' boat in the Season 18 finale, and whether or not Gibbs even survived the explosion. (Spoiler alert: he lived, but that hasn't tamped down speculation that this could end up being Mark Harmon's last season.)
But while "NCIS" continues to twist its stories in new ways nearly two decades into its landmark run, 19 years' worth of naval crimes is a lot to keep track of, even for the best TV writers. So it was inevitable that somewhere along the way, some plot details might contradict others from earlier in the show's run, something it's safe to assume that "NCIS" writers and producers hope fans will not notice or at least take with a grain of salt. Who were they kidding? Asking "NCIS" fans not to pore over the small details would be like, well, asking an actual NCIS investigator to ignore some tiny fibers left at the scene of a crime.
Now, "NCIS" fans are pooling their evidence and comparing notes in search of the biggest continuity errors in the show's history, and the results are not pretty.
Gibbs would have to be a two-timing teleporter in order for these NCIS errors to make sense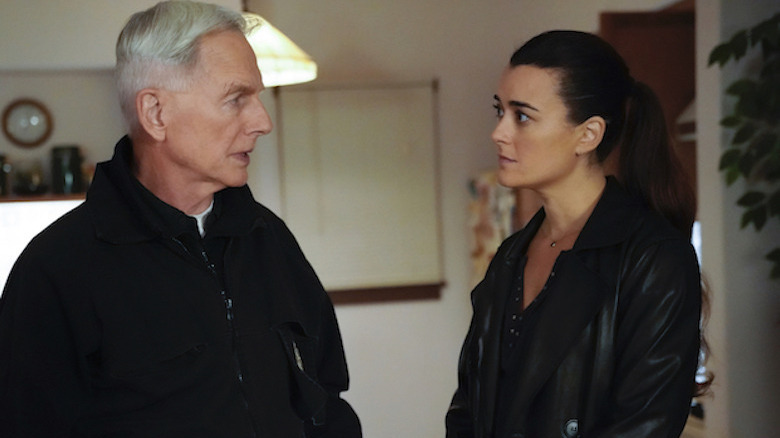 CBS
A recent Reddit thread has been documenting the show's continuity errors, and by far the most up-voted example stems from a scene in Season 7 when Gibbs appeared to have moved with superhuman speed. At least two fans separately used the same word — "teleports" — to describe the action. "I've always had a problem with the season 7 opener when they rescue Ziva from the prison," posted u/LeonardGhostal, explaining, "Gibbs takes two shots from what looks like a mile away, then ... teleports to the end of the hallway to take out a third guy." u/AsusFetus agreed, writing that Gibbs "gives them cover with his sniper from soooo far away. Then teleports in their building under 10 seconds!"
Gibbs' convoluted romantic history was another hot topic. While isolated details from his backstory, scattered over 19 seasons, all made sense on their own, they don't quite add up when taken together. u/Doodlewhit50 cataloged how Gibbs' first wife Shannon was supposed to have died in 1991, but that by 1992 he'd already both married and divorced a second wife, Diane (Melinda McGraw). Next, Gibbs would marry Rebecca (Jeri Ryan) and eventually divorce her as well.
Lafter, Gibbs is said to have had another failed marriage, as it's been mentioned he met Tony DiNozzo (Michael Weatherly) in 2001 while he was going through a divorce. "It was at least a year marriage because she says they will always have that year in Moscow," the user added. "Yet in season 16, ep 20 they claim he was engaged to a Marine Major in 2000 and she died on 9/11. Interesting that he was engaged to someone else while married to [fourth wife] Stephanie and living in Moscow."
Will there be more examples of Gibbs moving impossibly fast—either in a shoot-out or with the ladies—in Season 19?