Why Jess From The Duff Looks So Familiar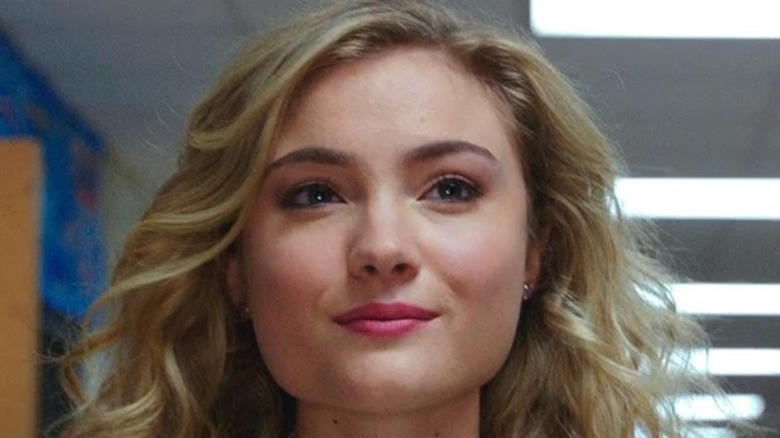 Lionsgate
You never know when an underrated new classic is going to suddenly pop off on a streaming service. Recently, Netflix began streaming the 2015 comedy "The DUFF" starring Mae Whitman as Bianca Piper, the titular "DUFF". "DUFF" stands for "Designated Ugly Fat Friend," a label she doesn't know she has at first. However, after a party, her friend Wesley (Robbie Amell) reveals she is the proverbial DUFF to her two friends Casey (Bianca Santos) and Jess (Skyler Samuels).
The remainder of "The DUFF" involves Bianca wrestling with the role she's been given, struggling with the friend relationships she's had as the "DUFF" and finding her own identity along the way.
In addition to Whitman, the film stars quite a few notable names, one obviously being Robbie Amell as neighbor-turned-love-interest Wesley. However, there's also Bella Thorne as bad girl Madison, Ken Jeong as teacher Mr. Arthur, and Allison Janney as Bianca's mother Dottie.
You might also recognize Bianca Piper's two friends Casey and Jess. Jess, in this case, is played by someone whose face you will especially recognize if you are a fan of the horror genre.
She was Bonnie Lipton in American Horror Story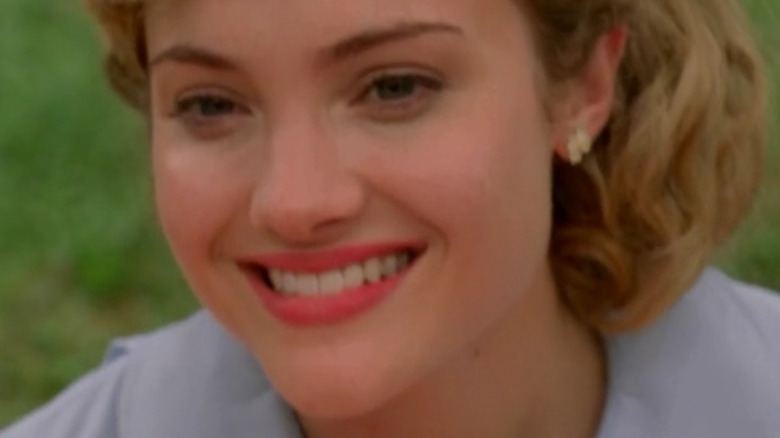 FX
"American Horror Story" is, of course, the long-running anthology horror series created by Ryan Murphy and Brad Falchuk. Each season features some recurring actors but mostly new stories and themes. The fourth "AHS" season, dubbed "Freak Show," is set in 1952 in Jupiter, Florida, where a carnival full of performers has pulled up just in time for their to be some strange supernatural goings-on. Brutal murders abound and it's up to the citizens of the town and the carnival team to figure out what's going on as they try to survive.
Skyler Samuels plays a pretty important role during "Freak Show" as Bonnie Lipton, the first person to be kidnapped by Twisty the Clown (John Carroll Lynch). While her boyfriend Troy Miller (Andrew Duplessie) is killed early on, Bonnie survives, albeit as a captive.
As Twisty takes on more and more hostages, Bonnie consistently bides her time while occasionally finding means to escape, even if it only winds up being temporary on her first couple of attempts. Eventually, with the aid of Jimmy Darling (Evan Peters) and Maggie Esmerelda (Emma Roberts), the team of kidnapping victims finally overpowers Twisty and escapes.
She played Grace Gardner in Scream Queens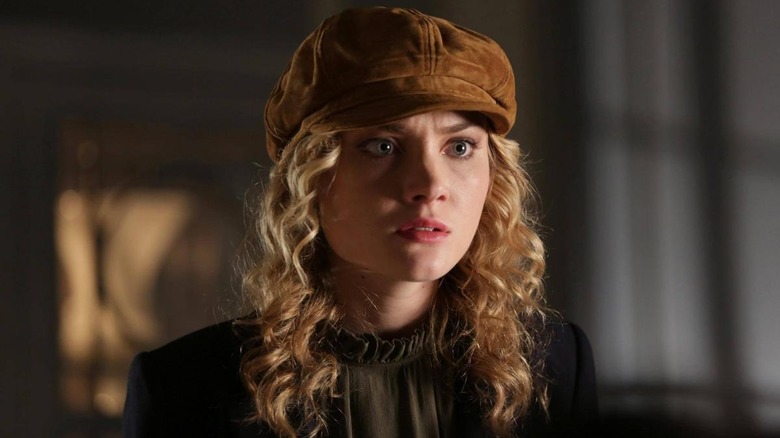 Fox
"American Horror Story" was not the only time we see Skyler Samuels appear onscreen with Emma Roberts in a Ryan Murphy series. Samuels also appears in "Scream Queens," a TV series that satirizes slasher movies. The show is set primarily at Tulane University and features the members of the Kappa Kappa Tau sorority.
Samuels stars in the first season as Grace Gardner, an incoming freshman who enlists her new roommate Zayday Williams (Keke Palmer) as the two seek to not only join Kappa Kappa Tau but become leaders within it. There are some hurdles that stand in the way of their lofty goals, one of them being the current sorority president Chanel Oberlin (Emma Roberts) as well as someone(s) dressed as the school mascot, the Red Devil, who appears to be committing many murders on campus.
On the plus side, Zayday and Grace do successfully work together to become president and vice president of KKT respectively. However, a number of the sorority members had to die at the hands of the multiple people dressed as the Red Devil to get those positions. And the worst news is that the entire experience causes Grace to become so unhinged that she sides with Kary Perry over Taylor Swift in the then-major real-life feud between the two, partially proving that she is mentally unstable as she ultimately ended up in a mental institution. Wow, "Scream Queens" is extremely harsh and quick to label people psychologically unwell, jeez!
She was Esme/Sophie/Phoebe Frost in The Gifted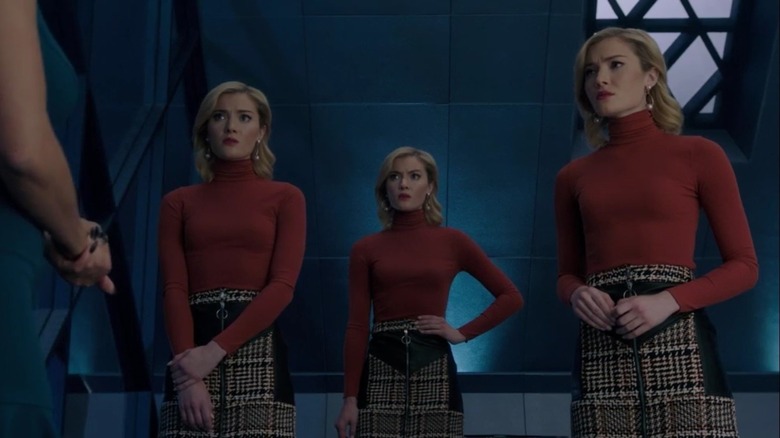 Fox
Before the Disney/Fox merger, Marvel TV series were spread across a multitude of different streaming services and networks. One of those shows was a series called "The Gifted," which aired on Fox for two seasons in the late 2010s. The show was focused on younger mutants fighting both with and against one another within the Mutant Underground as they struggle to survive against a hostile human race.
Skyler Samuels plays triple duty in the series as she takes on some of the most iconic modern Marvel characters, the Stepford Cuckoos, who were first introduced during Grant Morrison's New X-Men run in 2001.
Esme, Sophie, and Phoebe Frost are the three remaining clones of the original five, and all of them have telepathic powers. The closer the three are in proximity to one another, the more powerful they become. And, yes, Skyler Samuels plays the part of all three clones as they work all sides for their own personal ends.