The Most Controversial Moment In American Horror Story: Freak Show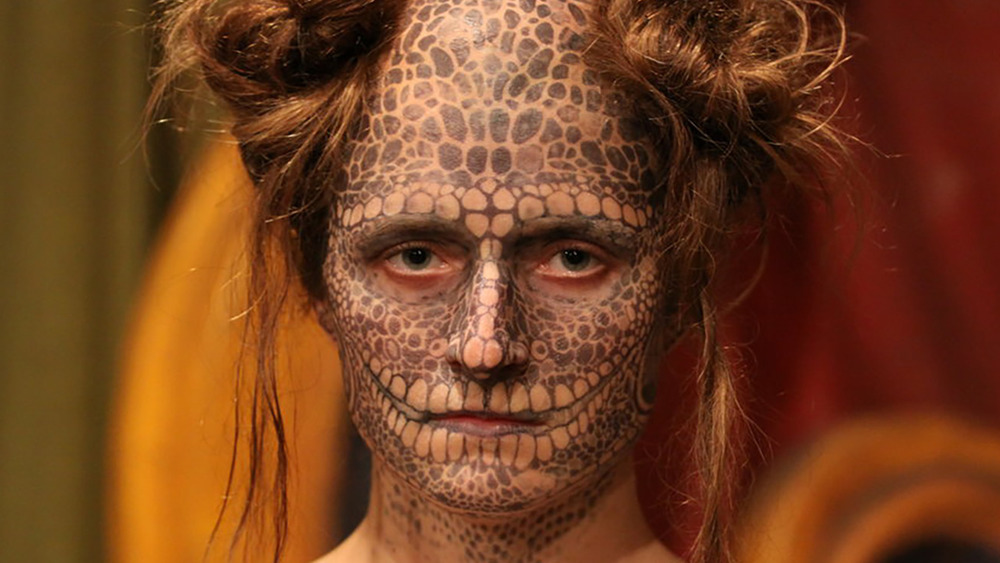 FX
By now, anyone that has seen a season or even an episode of American Horror Story knows that the show aims to shock viewers. Each season leans into the era of the story's setting and doesn't let up until the very end, and this is especially true with season 4 – Freak Show. That season revolves around Elsa Mars (Jessica Lange) in the town of Jupiter, Fla., where she and a group of so-called "freaks" are trying to make a living by performing for the locals.
It's true that there were active, traveling circus acts in the 1950s, and AHS creators Ryan Murphy and Brad Falchuk tried to embody that and the discrimination that came with it in Freak Show. But after the season premiered, not everyone could see that clearly. In fact, there was and is a lot of controversy swirling around American Horror Story: Freak Show, even though it's considered one of the stronger seasons the show has ever put out.
The depiction of 'freaks' lead to misrepresentation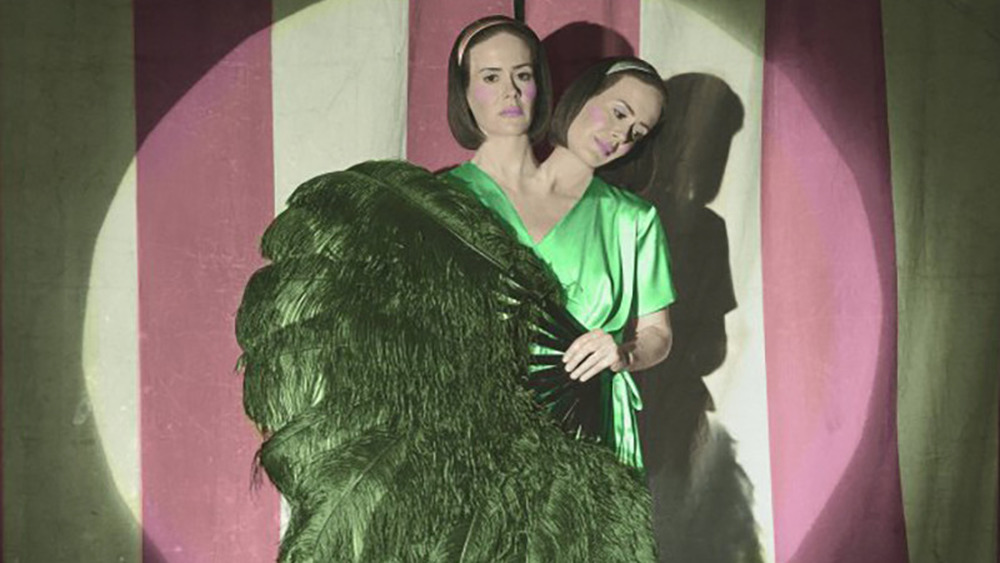 Frank Ockenfels/FX
After season 4 was released, fans and critics alike started talking about its flaws with regard to its subject matter. Howard Sherman from The Guardian wrote about how the word "Freak" can be compared to a slur, and the words "Freak Show" are thereby supporting it. He opined that the creators of AHS wanted "outcasts" and those with physical and mental disabilities to be looked at as terrifying or scary, which shouldn't be the case.
Freak Show has one of the most heartbreaking deaths of the entire series, and there were a lot of moments throughout the season when viewers could empathize with the cast. However, the tone always turned back to "normal" people – such as Stanley (Denis O'Hare) — using the circus cast as mere pawns to get a quick buck, or the townspeople practically running the performers down with pitchforks. Refinery29 said it best by simply stating that some people will watch the show and gawk at the main characters, instead of seeing them as victims of marginalization.