Andy Serkis Makes A Very Bold Claim About The Batman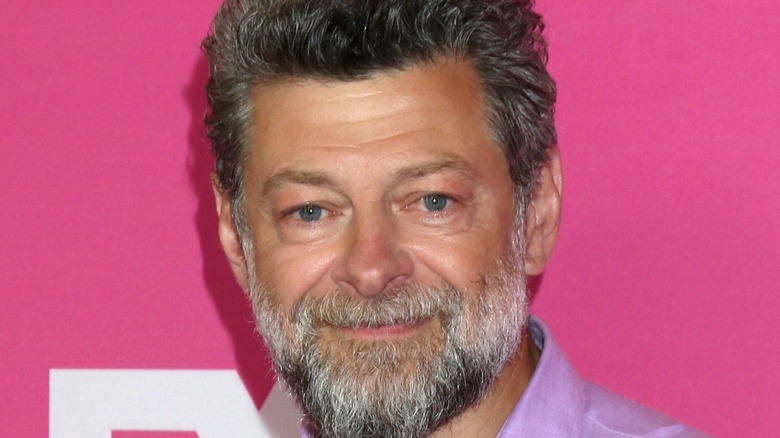 Kathy Hutchins/Shutterstock
In August 2020, a trailer for director Matt Reeves' "The Batman" was unveiled at the DC FanDome event. The first trailer provided fans with a chance to see star Robert Pattinson's take on the Caped Crusader in action. The trailer concluded with a note that the film was still in production, which, at the time, implied that what audiences had just seen was only a taste of the final product. As a result, despite the fact that "The Batman" footage was out in the world, relatively little was known about the film.
One element of Reeves' take on the "Batman" universe is that Alfred, Bruce Wayne's perennial butler, will differ significantly from past onscreen portrayals in more than one way. "The Batman" version of Alfred is played by Andy Serkis. The Warner Bros. movie is Serkis' second time working with Reeves, following their work together on the director's "Planet of the Apes" film trilogy (via IMDb). Recently, The Hollywood Reporter interviewed Serkis in conjunction with the release of "Venom: Let There Be Carnage," which he directed. During the interview, Serkis discussed, to an extent, his work on "The Batman" and made an intriguing statement about the upcoming movie.
Andy Serkis is confident Matt Reeves has 'made another masterpiece'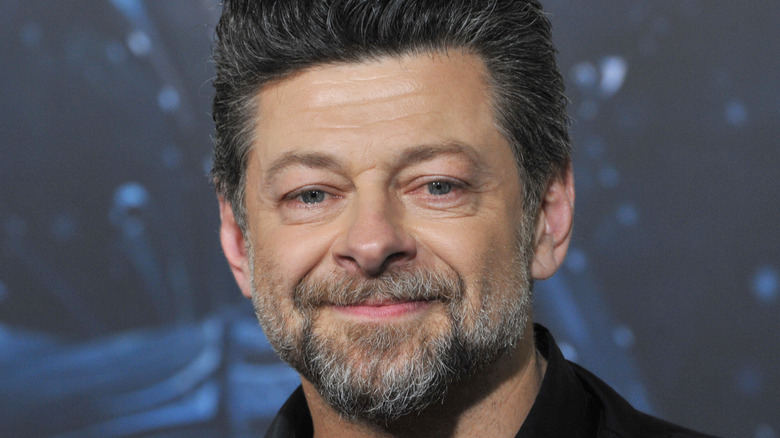 Jaguar PS/Shutterstock
Andy Serkis made it clear to The Hollywood Reporter that he wasn't officially allowed to say too much about "The Batman," but that doesn't mean he was completely tight-lipped about the movie. He again expressed complete confidence in his take on Alfred, a character portrayed in previous Batman projects by Michael Caine, Jeremy Irons, Michael Gough, and Alan Napier. The "Venom: Let There Be Carnage" director admitted that "he wasn't afraid to follow in the footsteps" of these heavy hitters.
Serkis went on to make the very bold claim that "The Batman" will be "something really special" upon its completion. He remarked, "We had such a great time making it, and when it eventually comes to the screen, Matt Reeves will have made another masterpiece film because he's so super invested in it."
In May 2020, Serkis compared the role of Alfred to a Shakespeare character, insofar as he's been portrayed by a multitude of actors over decades. At the time, he expressed wanting to put his own spin on the character rather than attempt to retread territory already covered by actors like Caine and Gough. Viewers will have a chance to see Serkis' take on Alfred in full when "The Batman" premieres in theaters on March 4, 2022.