The Batman: Andy Serkis' Latest Comments Will Have Fans Hyped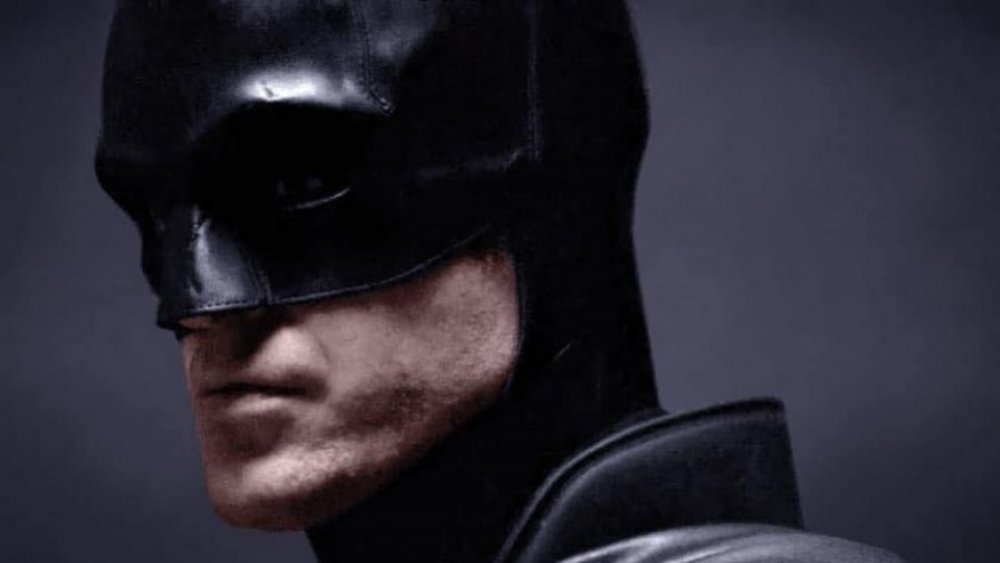 Warner Bros./DC Films
It's starting to sound like writer-director Matt Reeves is taking a pitch-black crack at the Bat.
Multi-hyphenate Andy Serkis, who stars as Alfred Pennyworth opposite Robert Pattinson's Bruce Wayne in the upcoming reboot The Batman, has hinted that the film will be a few shades darker than previous cinematic takes on the character — which, considering the entirety of Christopher Nolan's Dark Knight trilogy, is saying a mouthful.
To be fair and accurate, Serkis didn't exactly say that The Batman would be a darker take on the character; he simply didn't disagree when asked if it would be. When posed the question of whether the flick would be darker and "broodier" than Nolan's films, Serkis replied, "I would say that's not far from the truth" (via LADbible).
The actor went on to indicate, though, that just because The Batman is shaping up to be dark doesn't mean that it'll be bleak — and that the relationship between his Alfred and Master Wayne will be explored more thoroughly than it has ever been before onscreen. "It's very much about the emotional connection between Alfred and Bruce," he said. "That's really at the center of it. And it is a really exquisite script that [Reeves] has written."
Serkis is in the middle of post-production on Venom: Let There Be Carnage, which he directed, and he offered his remarks as production on The Batman is still on indefinite hiatus due to the coronavirus outbreak. From the sound of it, though, he's quite excited to be taking part in Reeves' new take on the Caped Crusader — enough so that the notion of taking over his role from a pair of screen legends wasn't enough to scare him away from the project.
Serkis wants to leave his own personal stamp on Alfred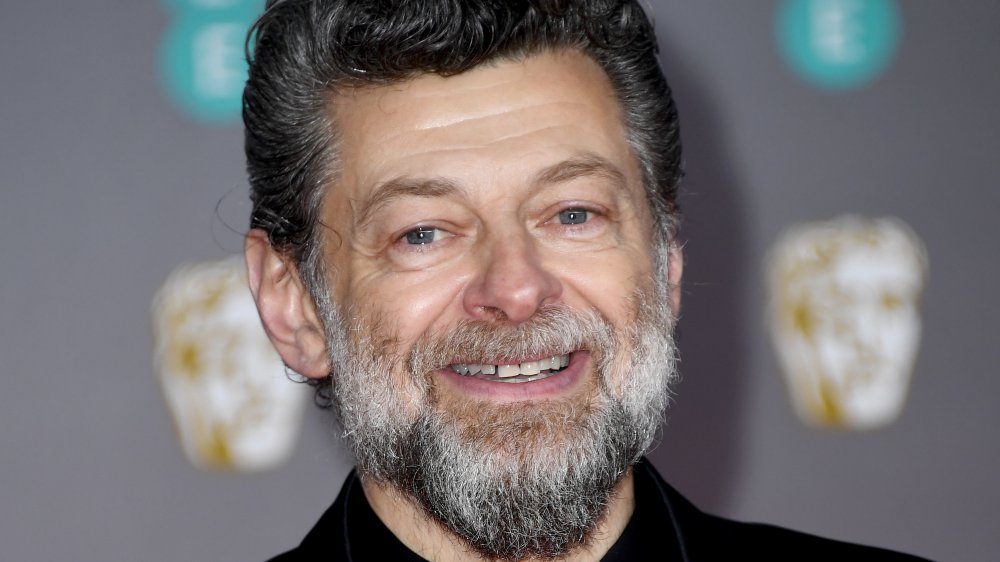 Gareth Cattermole/Getty Images
Serkis is, of course, probably still best-known for being the absolute king of all motion capture performers, and it's his ability to convey emotion through his physicality that has largely set him apart from others in that field. He famously portrayed Gollum in the Lord of the Rings trilogy, the title character in Peter Jackson's 2005 remake King Kong, and Caesar in the rebooted Planet of the Apes trilogy (which, really, is a mo-cap masterclass) — but the actor is more than capable of turning in great performances without wearing funny jumpsuits and little white dots all over his face. The role of Alfred, though, has been held down in feature films by a pair of screen legends in Michael Gough and Michael Caine, which Serkis said encouraged him to find his own personal approach to the character.
"I couldn't even begin to [mimic Caine], really," he said. "You find it for yourself. It's like playing these iconic roles in Shakespeare, you go back, you revisit them and you have to make it your own, and see what it is about he character that connects with you."
Unfortunately, that process was rudely interrupted by the coronavirus pandemic; Serkis said that only about half his scenes have been shot, and that it'll be "interesting to see" how quickly he's able to slip back into character when shooting resumes. But the actor's excitement over the project has us excited, and it should have you excited, too. Serkis said that when fans finally get a chance to feast their eyes on The Batman, they'll be getting nothing less than a "beautiful film."
The Batman is currently scheduled to hit theaters on October 1, 2021.