The Walking Dead Season 11 Episode 7 Scene Fans Thought Made No Sense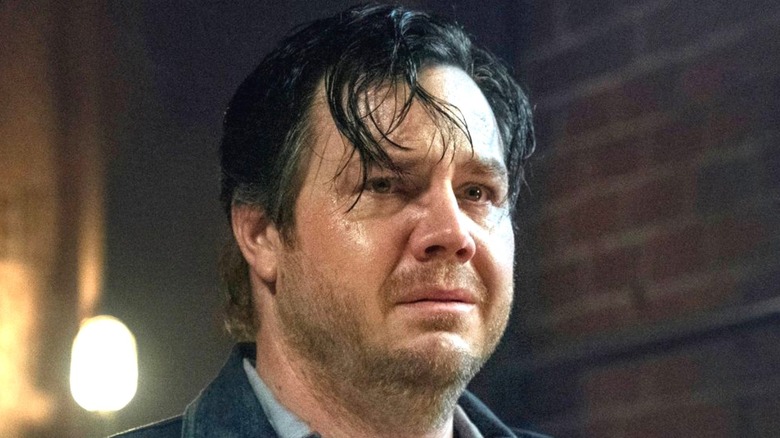 AMC
With the surviving groups still split up, the final season of "The Walking Dead" is keeping fans wary of whatever may come next. After last week's terrifying episode ended with a long-awaited reunion, it seemed like things might be looking up for some of the survivors. The latest episode, however, didn't offer another happy ending.
"Promises Broken" brings fans further into the uncanny Commonwealth settlement as Eugene Porter (Josh McDermitt), Stephanie (Chelle Ramos), Princess (Paola Lázaro), and King Ezekiel (Khary Payton) clear walkers to make up for their indiscretions. Meanwhile, Maggie Rhee's (Lauren Cohan) group continues to evade the Reapers by borrowing tricks from the Whisperers, and Daryl Dixon (Norman Reedus) works toward blending in with the Reapers on a hunting trip.
The episode sets up several opportunities for the groups, but one lands in hot water in a moment that left fans with more questions than answers. So, which part of "Promises Broken" did "The Walking Dead" fans think made no sense?
Why did everyone blame Eugene?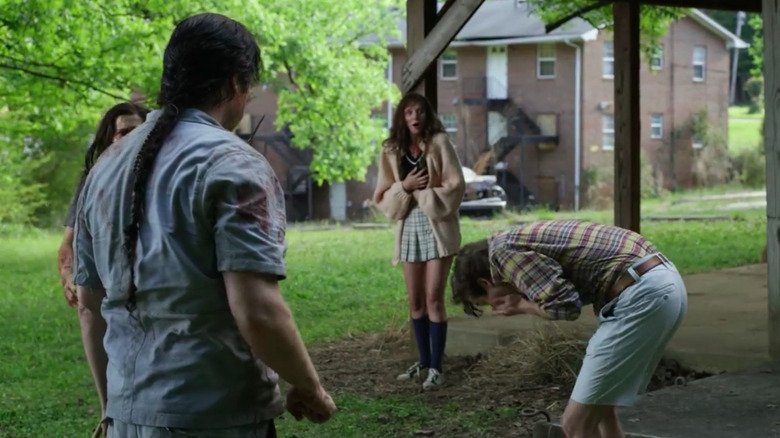 AMC
One of the most confusing moments from "Promises Broken" comes when Eugene and Stephanie see a group of walkers approaching a young couple obliviously making out by the woods. They quickly save them, but instead of being thanked, they're scolded: "What the hell was that about?! You just disrupted our date!"
A heated confrontation between Eugene and Sebastian Milton (Teo Rapp-Olsson) ends with a sucker punch after he insults Stephanie for upsetting his girlfriend. By the time Mercer (Michael James Shaw), Lance Hornsby (Josh Hamilton), and a group of soldiers appear, everyone is furious with Eugene for not knowing that Sebastian is the Governor's son.
Fans on the show's subreddit were baffled by this scene. "That was super frustrating and everyone but Eugene was at fault. Stephanie could've told Eugene upfront who that guy is, or warned the girl about the walker right away, but nope, the complete outsider is supposed to know who Milton's son is," wrote u/Sonderfull.
Many fans agreed, mocking how the Commonwealth residents expect newcomers to know everything based on the cheesy introductory video. Another Redditor suggested the incident was a "setup" for them to get more information from Eugene, pointing out Stephanie's odd behavior, Sebastian's private security guards conveniently being away, and how everyone showed up after Eugene acted out.
Others speculated about a "weird caste system" rigged to turn newcomers into hard laborers. With Eugene now in prison, it's only a matter of time before the truth about the Commonwealth comes out.