Why The Billions Season 6 Trailer Has Fans So Divided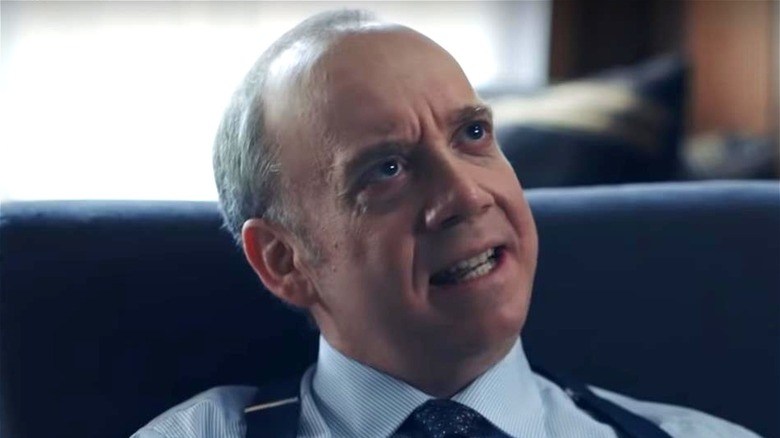 Showtime
The fifth season finale of Showtime's high finance drama "Billions" saw the departure of one of the show's original stars. Actor Damian Lewis exited the drama when his character Bobby Axelrod, a hedge fund titan not afraid to use illegal tactics to build an empire, escaped the legal reach of New York State Attorney General Chuck Rhoades (Paul Giamatti) by fleeing to Switzerland and selling his company to a fellow billionaire, Mike Prince, portrayed by Corey Stoll.
Immediately following the Season 5B finale (the season had been split in two because of a pandemic-related production delay), Showtime revealed a first look teaser for Season 6, which has been filming and will debut on the premium cable network on Sunday, January 23. The teaser features a lot of Stoll, who has been promoted to series regular in the wake of Lewis' exit. But while fans won't have to wait long for the new season, not everyone is so keen on watching Season 6.
Damian Lewis' exit upsets "Billions" fans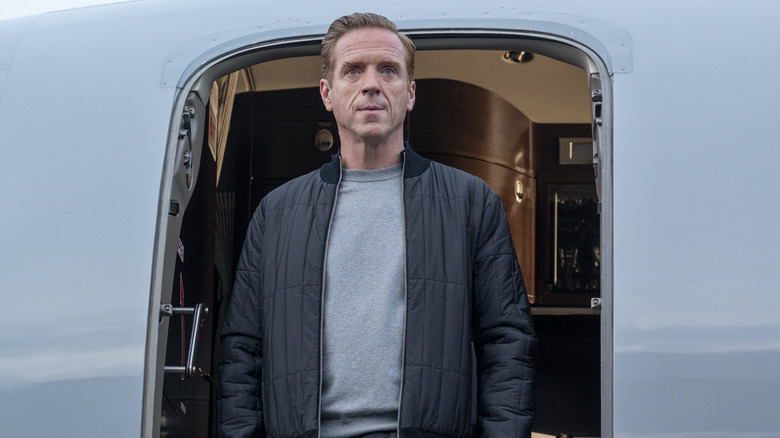 Jojo Whilden/SHOWTIME
The departure of Lewis has hit some fans of "Billions" quite hard. In an interview with the New York Times, the actor revealed he only signed on for five seasons, and Brian Koppelman, a showrunner on the series, confirmed the writers had been building to Axe's exit for a while. It's also worth noting that Lewis' departure comes after the death of his wife, actress Helen McCrory, who passed away from cancer at the age of 52 earlier this year.
Many of the show's fans have been understanding of Lewis' exit for this reason. But not all are willing to keep watching without him. "The show doesn't work without him for me," wrote a user on YouTube who said they won't watch Season 6. "The show was always about everyone trying to beat Axe and him being one step ahead of all of them, he had personal bonds with all his people so much that they would do anything for him and vice versa. Prince just doesn't work as a replacement."
Others have said they'll watch whenever Lewis decides to return, if that should happen. The door was left open, and there's always a possibility Lewis could make a cameo down the line. But it does also seem like a lot of viewers are excited to see where the show goes from here. "I would normally give up on a show when a character like that goes. However, I believe in the show," wrote a fan. "It's not built on one man."
"Billions" returns Sunday, Jan. 23 at 9/8c on Showtime.