Billions Season 6 - What We Know So Far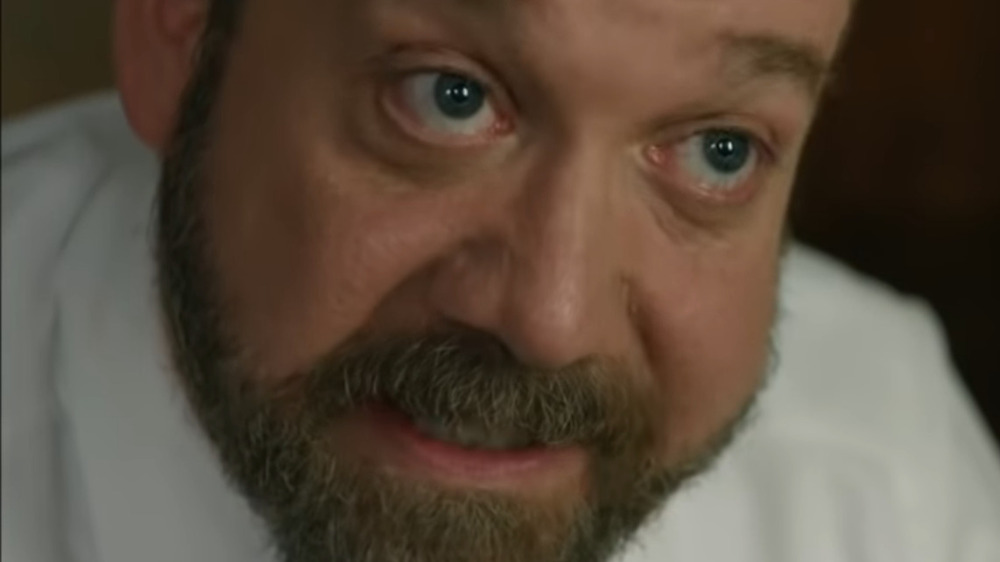 Showtime
The tug of war between New York power players Chuck Rhoades (Paul Giamatti) and Bobby "Axe" Axelrod (Damian Lewis) will resume in 2021 when part 2 of Billions season 5 premieres. Not long after the May 2020 premiere, the coronavirus pandemic shut down production on several shows. In April 2020, the Hollywood Reporter shared the news that Billions planned to resume production late last year, but several months into 2021, an official air date has not been announced.
The drama explores the world of a hedge fund billionaire and his nemesis in the district attorney's office. Stuck in the middle of the battle is Wendy Rhoades (Wendy Siff), Chuck's wife and Bobby's right hand. At Axe Capital, Wendy pushes the traders to peak performance and manages Bobby's erratic decisions. At home, she works to manage Chuck's ambitions in spite of their direct professional conflict.
When season 5 was cut short, fans were engaged in several juicy storylines. Just as Bobby was celebrating the progress of his bank charter, Chuck used his Attorney General powers to capsize the endeavor. Wendy and Axe's protégé, Taylor Mason (Asia Kate Dillon), pushed their joint venture into murky waters. Axe's road dog "Wags" (David Costabile) focused his romantic attention on a younger woman, hoping to try again as a father, and Chuck wrestled with how to help his ailing father get a kidney transplant. The remainder of season 5 and the newly confirmed season 6 should resolve all of these conflicts. Here's everything we know so far.
Updated September 29, 2021: This article has been updated to reflect current progress through the remainder of Season 5.
When will Billions season 6 be released?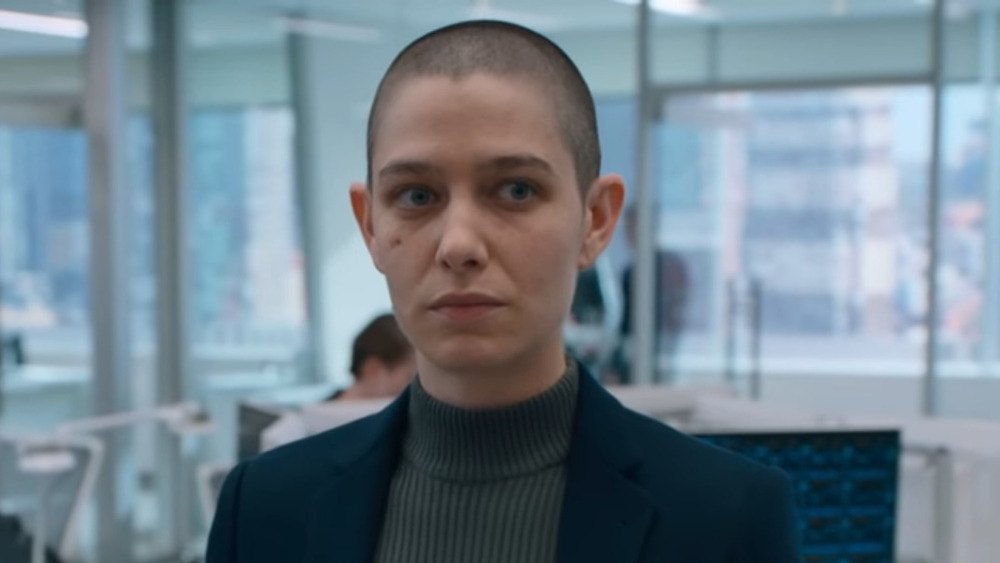 Showtime
Last October, Showtime announced that Billions would return for a sixth season, before the second half of season 5 aired. No official release date has been announced, but many productions are just waiting for the greenlight from their studios as COVID-19 restrictions decrease. After the rest of season 5 finishes rolling out in October, season 6 will more than likely premiere at the end of 2022. As the world returns to normal, fans of the supercharged series can cash in on the quick-witted dialogue that's made the show so popular. 
Showtime executives are on the Billions train, as the network has expanded their relationship with series creators Brian Koppelman and David Levien. An overall deal was announced in 2019, with Showtime Networks President of Entertainment Jana Winograde saying the duo "deliver dynamic, meaningful drama week after week that not only taps into the zeitgeist, but also redefines it." With this kind of praise from such a high-level executive, Showtime is as anxious as anyone for Billions to come back.
Who will be in Billions season 6?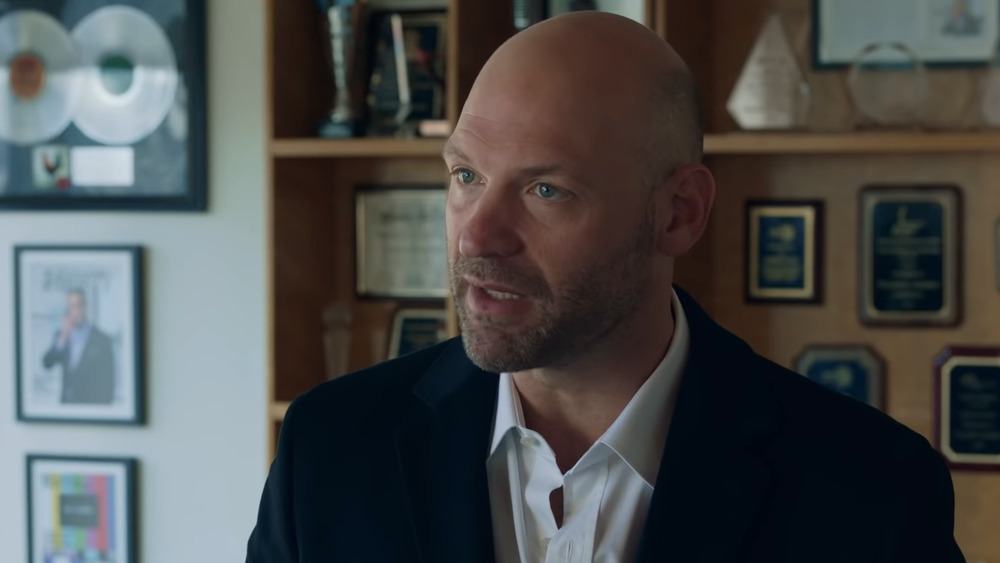 Showtime
The main cast of Billions is sure to return, with the addition of Corey Stoll, who's been added as series regular Mike Prince. While Chuck and Wendy attempted to work through their separation in season 5, new love interests entered their lives. The Good Wife's Julianna Margulies guest starred as Catherine "Cat" Brant, a professor interested in exploring the public fallout of Chuck's career as a federal prosecutor. She doesn't judge his sexual behavior, which opens him up to her even more. Frank Grillo also guest starred as the reclusive artist Nico Tanner, who captured Wendy's heart and a significant amount of her attention. Her focus on Tanner rattles Bobby, who unleashes a deceptive amount of control on the artist he's backing financially. If Wendy and Chuck are still open to romance, audiences could see the return of Catherine and Nico in season 6. 
The glitzy series has never shied away from high-profile cameos, and although season 5 was cut short, several notable names popped up. Athletes CC Sabathia and Maria Sharapova, Shark Tank's Daymond John, and Vanity Fair Editor-in-Chief Radhika Jones made cameos. Season 6 is sure to pack in the celebrity appearances you never expected.
What will be the plot of Billions season 6?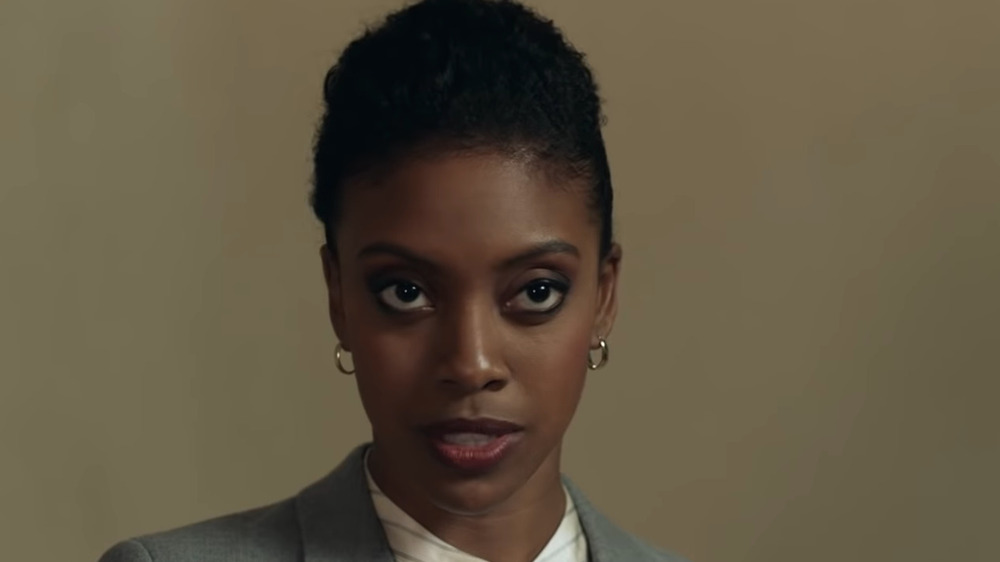 Showtime
Tensions were high for every character in season 5, so audiences are sure to see the complexities of their personal and professional lives explored even further. With the series focused on the stock market, the writers may explore recent financial mishaps like the debacle surrounding the Robinhood app. Also, with the new leadership in the Oval Office — and a president with no personal investment in the fluctuation of stocks — the show may allude to the country's political future. 
The meat of the series is, of course, the cat and mouse game between Chuck and Bobby. In season 3, there was an alliance formed between the pair, but neither could inevitably let go of their egos, which always forms conflict between the two. As Chuck continues to interrupt Bobby's goal of chartering his own bank, another alliance in season 6 is unlikely to happen. Billions has never run out of drama, and the next season should give viewers the fix they craved.