Will There Be A Daddy's Home 3?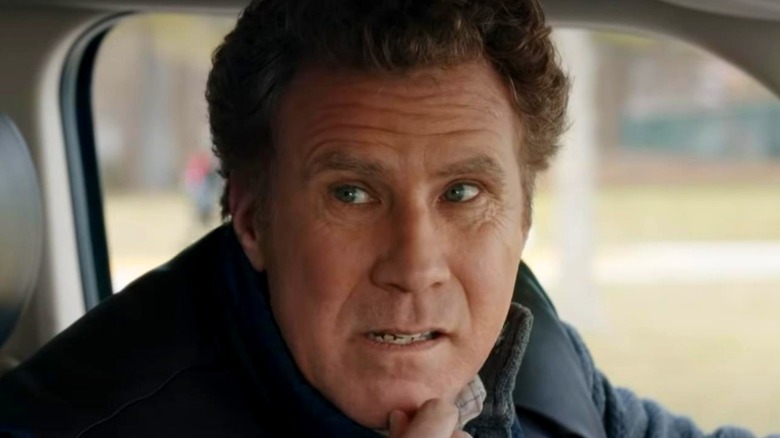 Paramount Pictures
The "Daddy's Home" franchise pairs Will Ferrell with Mark Wahlberg and plunges the actors into a crowd-pleasing tale where polar opposites face off before becoming best friends. Ferrell portrays Brad Whitaker, a straitlaced radio executive who — in the first film — recently married the lovely Sarah Mayron (Linda Cardellini). Brad tries hard to bond with Sarah's children and seems to gain ground with them, but then the kid's ne'er-do-well biological father, Dusty (Wahlberg), reenters their lives and causes a disruption. Brad finds himself competing for the kids' love and his wife's attention — a situation made even direr when Dusty vows to drive Brad out of the family nest.
In "Daddy's Home 2," Brad and Dusty have finally settled their rivalry. Brad and Sarah have a son of their own, and Dusty has remarried and becomes a stepfather. After Sarah and Dusty's daughter, Megan, publicly admits that the custody arrangement the foursome has put in place makes her hate Christmas, Dusty and Brad vow their families will have one single celebration. Enter Brad's father Don (John Lithgow), Dusty's father Kurt (Mel Gibson), and a whole lot of chaos.
Since both films did well at the box office — with "Daddy's Home" and its sequel earning $242 million and $180 million respectively (via Box Office Mojo) — a third film seems to be inevitable. Here's what we know about the possibility of "Daddy's Home 3."
Daddy's Home 3 is up in the air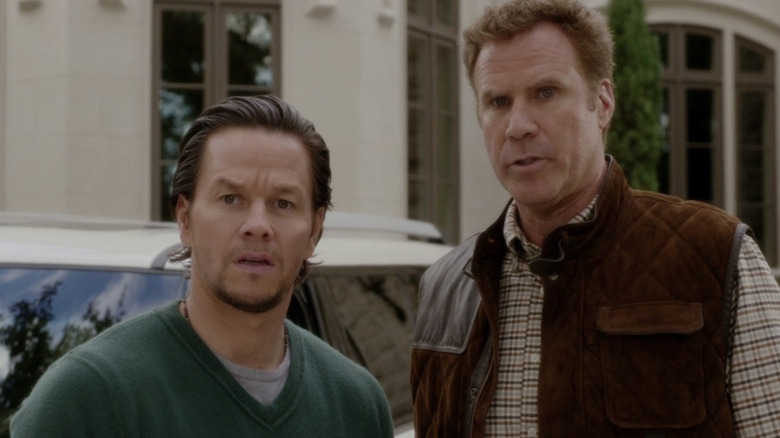 Paramount Pictures
As of press time, there appear to be no plans for "Daddy's Home 3" at Paramount Pictures.
Both Will Ferrell and Mark Wahlberg seem to be quite busy for the time being. Via Ferrell's IMDb listing, the actor has six projects upcoming and is in the middle of filming "Spirited," a fresh take on Charles Dickens's "A Christmas Carol." Wahlberg, meanwhile, has five films awaiting release or the start of principal photography. He's shooting both the comedy "Me Time" and the adventure film "Arthur The King." The actor's next project appears to be "The Six Billion Dollar Man," a big-screen adaption of the hit '70's action series "The Six Million Dollar Man."
With so many tasks to be tackled by both men before "Daddy's Home 3" is greenlit, fans will likely be stuck with a multi-year wait before hearing further news about the franchise. Hopefully, it won't be too long before they're rolling in the aisles over Brad and Dusty's antics again.