26% Agree Keanu Reeves Shouldn't Have Turned Down This Role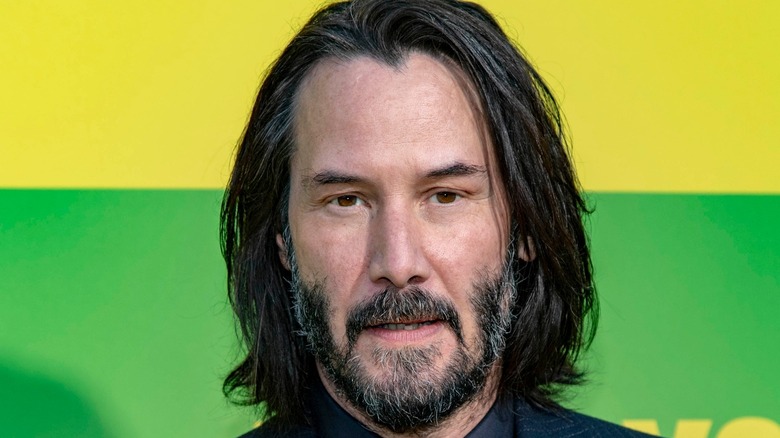 Eugene Powers/Shutterstock
While there's no scientific evidence to confirm this, legend has it that any film will likely become cooler by at least one (or 100) percent when Keanu Reeves is in the cast. From "Point Break" to the "Bill & Ted" trilogy to "The Matrix" franchise, the gun-toting, bullet-dodging, Duke Caboom-ing screen legend who makes tracking down bad guys look easy has been involved in numerous popular projects. Soon, Reeves will once again play the titular assassin in the upcoming "John Wick 4" and return to a simulated reality as Neo in "The Matrix Resurrections," proving that it never gets old when he reprises to a character we love to see him play.
Over the years, there have been plenty of roles Reeves has been considered for that never came to fruition, including the chance to play Marvel Cinematic Universe characters and appear in sequel installments of past projects. Recently, Looper conducted a survey that asked participants which role Reeves should have taken that he is on record as having turned down. A whopping 633 participants from across the U.S. answered our survey, and the results are deeply fascinating. It turns out more than a quarter of the voters agreed there was one role Reeves should have taken, and it's connected to a blockbuster action movie he made in the '90s.
Some voters say Keanu Reeves should have played a racer or even a radioactive doctor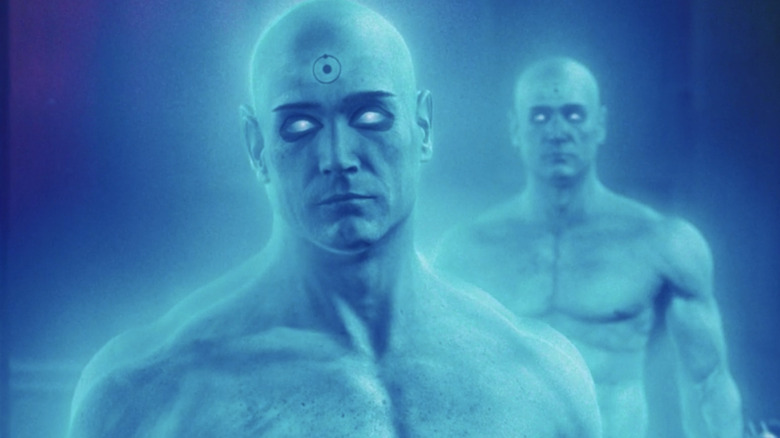 Warner Bros.
Looper's survey included six roles Keanu Reeves passed on, and these parts were offered to the voting masses. The list was comprised of beloved classics and recent comic book movies, including Dr. Manhattan in the Zack Snyder-directed "Watchmen," Racer X in "Speed Racer," an unspecified role in Marvel's "Eternals," Yon-Rogg in "Captain Marvel," Chris Shiherlis in "Heat," and reprising his role as Jack Traven in "Speed 2: Cruise Control."
The option ranking lowest of the lot was the Chris Shiherlis part in Michael Mann's "Heat," which earned 8.37% of the total votes. The role, which Reeves turned down and eventually ended up going to Val Kilmer (via Telegraph), is a central character initially chosen to join a team of organized bank robbers in the 1995 movie.
After that, 14.53% lamented not seeing Reeves get into gear for Lana and Lily Wachowski's color-crammed live-action take on "Speed Racer." While "Lost" alum Matthew Fox did his part for the role of Racer X, Reeves was the first to be offered the keys and declined (via Wired). The next three options were nearly neck-and-neck with one another, and they are all roles in movies based on comics and graphic novels. Per the Looper survey, 15.32% of respondents wished they'd seen a blue Reeves as Dr. Manhattan in Zack Snyder's "Watchmen," a role that went to Billy Crudup (via MTV). There was 17.38% who would've liked to see him go up against Captain Marvel as Yon-Rogg instead of Jude Law, per @CharlesMurphy in a 2019 tweet. A sizeable 18.33% voted they wanted to see Reeves in any role in the massive space drama "Eternals."
Fans wish Keanu Reeves hadn't turned down Speed 2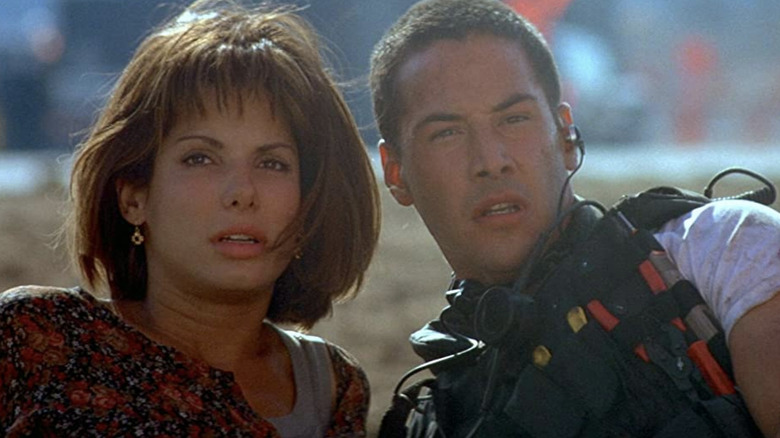 20th Century Studios
Above all of these passed-on parts, though, was one that gained the most votes from the Keanu Reeves-loving masses. It's a role that any fan of Reeves' early work likely wouldn't need a pop quiz to remember. With 26.07% of the total answers, our voters agreed Reeves shouldn't have passed on the opportunity to reprise his Jack Traven character in "Speed 2: Cruise Control." The 1997 sequel to "Speed" would have reunited him with Sandra Bullock, who played Annie in both movies. Instead, "Speed 2" saw him replaced by Jason Patric as Alex Shaw, an entirely different character (via IMDB).
The decision to not return to the "Speed" franchise was one Reeves later admitted caused lasting damage. Speaking to GQ in April 2019, the actor revealed that he turned down returning to the franchise so he could take to the stage to play Hamlet. The choice left him in what he referred to as "movie jail" for more than a decade until he was offered a lead role in the 2008 remake of "The Day The Earth Stood Still." 
Regardless of the choices Reeves has made, it can't be denied that the roles he has taken have left us wanting more of the stoic star. Given all the options that Marvel appears to be throwing at him, it might not be long until he turns up in that cinematic universe, either. Silver Surfer, anyone?