The Part Of Friends That Courteney Cox Couldn't Stand Filming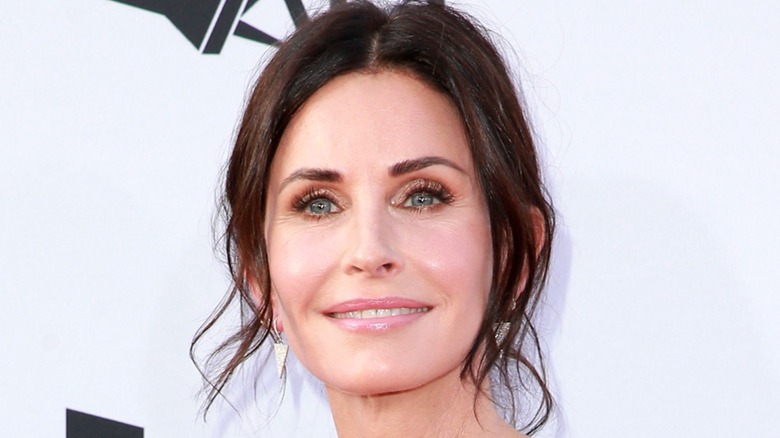 Rich Fury/Getty Images
Courteney Cox was at the center of many wild scenes throughout her time on the hit TV show "Friends." From wearing an uncooked turkey on her head for Thanksgiving to seeing her wild hair struck by humidity during their vacation away in the Bahamas, there were undoubtedly some scenes that tested her patience but led to big laughs in the end. However, even throughout the incredible 10 years in which she appeared as Monica Geller on the series, there was one standout moment that she would never want to go back to.
As it turns out, the standout moment during Cox's time on the show just so happens to be one of its most iconic. This is a significant part of "Friends" that has been imprinted in fans' brains since the show first aired in 1994, and has stuck with them ever since. The actress, however, had a few choice words to say about it all.
Courteney Cox hated the intro most of all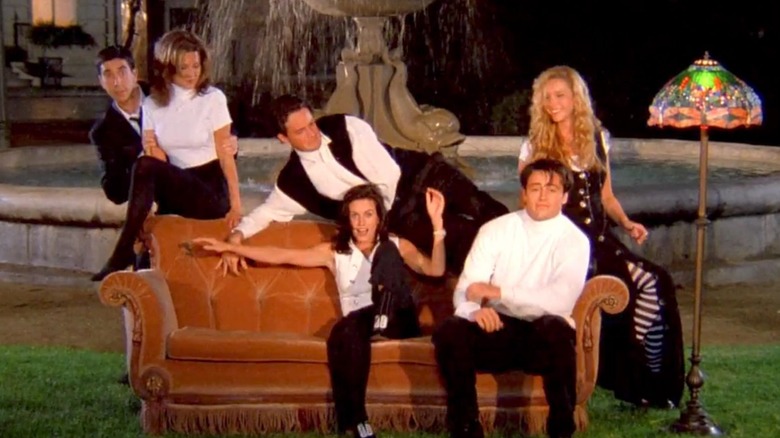 NBC
Speaking to Ellen DeGeneres after the recent "Friends" reunion, Courteney Cox revealed that the memorable dance around the fountain that was the show's intro was a total "nightmare" to film. Regardless of how much splashing and dancing there was during that scene, the actress recalled that she and her castmates spent a lot of time at the fountain. "I don't know who, somebody thought that would just be really fun," Cox added. "it's not fun to be dancing in a fountain for hours and hours."
As taxing as it may have been, thankfully, there was one member of the group who, at the time, was happy to joke about the whole ordeal. Cox explained that Matthew Perry proclaimed at one point, "I can't remember a time that I wasn't in this fountain." To be honest, we can't think of a time without it.