Courteney Cox Reveals She Doesn't Remember Being On Friends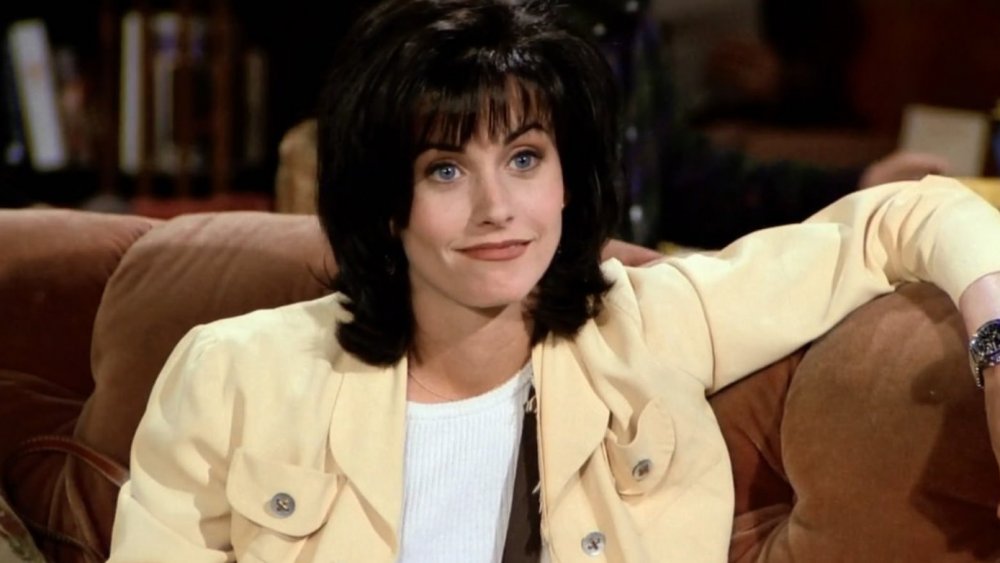 Imagine living such an interesting life that you actually forgot you spent 10 years on one of the most iconic sitcoms of all time? It must be nice.
During a socially distant appearance on Wednesday's episode of "Jimmy Kimmel Live!", Cox opened up to the host over video chat about that upcoming Friends reunion special set to air on HBO Max, which has been indefinitely postponed as a result of the COVID-19 outbreak (via Page Six). The much anticipated special was supposed to shoot in March, but any kind of filming has been rendered impossible by California's shelter-in-place order. As a result, the busy actress finds herself with an unusual amount of free time. How's she been using it? To binge watch her old show, of course!
Apparently, the rewatch experience has been eye opening. "I don't remember being on the show," Cox told Kimmel. "I have such a bad memory!" This revelation left the genial late night host understandably stunned. After being pressed, Cox admitted, "I remember, obviously, loving everybody there and having fun, and I remember certain times in my life that I was there, but I don't remember episodes! I would never pass, I'd fail every test!"
Cox played the type-A chef Monica Geller on the hit NBC series, which ran from 1994 to 2004. For several years, Friends was an anchor of the Peacock's "Must-See TV" block of prime time comedies.
Friends reunion special is the one that will premiere on HBO Max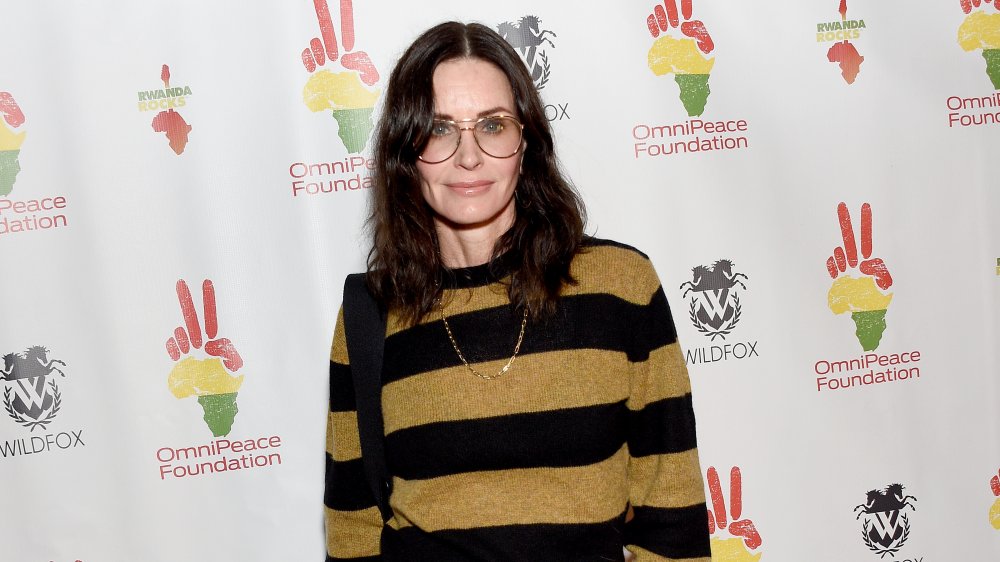 Gregg Deguire/Getty Images
Cox's lapse can perhaps be forgiven. Since Friends disbanded, and despite her inability to stage a comeback in film, she's had a pretty full dance card in the world of TV sitcoms. Back in 2009, she did a 3-episode turn on medical comedy Scrubs as Dr. Maddox, the mercenary interim Chief of Medicine at Sacred Heart. She then followed Scrubs creator Bill Lawrence down to Florida to star in his next show, Cougar Town, for the entirety of its 6-season run. Although we don't quite buy Cox's selective amnesia, given all that subsequent action, Friends must seem a bit like ancient history.
The ongoing pandemic of COVID-19 has, of course, thrown filming schedules around the world into disarray. Many live shows, like Kimmel's, have found ways to work around social distancing orders by conducting interviews over video chat and filming episodes from the comfort of their hosts' homes. Other projects, like the forthcoming Friends reunion special, haven't been so flexible.
The indefinitely postponed special was supposed to coincide with the launch of WarnerMedia's new HBO Max streaming service (per the Hollywood Reporter), where all the classic episodes are also set to land after leaving Netflix last December. While availability at launch no longer seems like a possibility, let's hope Cox and the rest of the gang find a way to get back on track soon.