The Best Role Matthew Perry Has Taken Since Friends Ended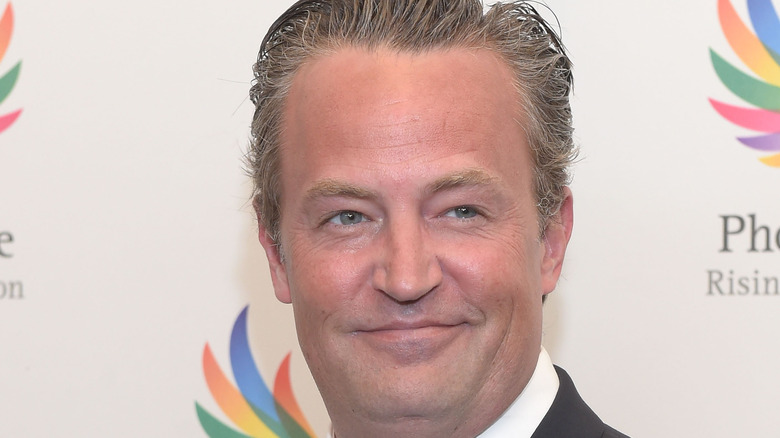 Jason Kempin/Getty Images
Matthew Perry is best known for his role as Chandler Bing on "Friends." For 10 seasons, fans loved the sarcastic and hilarious character, and thoroughly enjoyed watching his evolution from an emotionally-unavailable bachelor to a devoted husband and father. While audiences may fondly remember Perry as Chandler, the actor has gone on to numerous other roles since "Friends" concluded in 2004.
Perry has starred in multiple short-lived series, including a starring role as Matt Albie on Aaron Sorkin's "Studio 60 on the Sunset Strip," which followed a fictionalized version of "Saturday Night Live." The actor has also revisited the sitcom genre, though unfortunately, he has not found even close to the same level of success as found on "Friends," with 2011's "Mr. Sunshine," and 2012's "Go On," both which only lasted for one season. The 2015 remake of "The Odd Couple" fared better, airing for three seasons, starring Perry opposite Thomas Lennon as two recently-divorced friends who move in together.  In addition to these roles, Perry has appeared in small parts of various other shows, including a recurring role on both "The Good Wife" and its spin-off "The Good Fight," as well as portraying Ted Kennedy in the miniseries "The Kennedys After Camelot." 
However, there's one role of his that stands out from the pack, and on further examination, it might just be the best performance of his post-"Friends" career.
Matthew Perry shines in 17 Again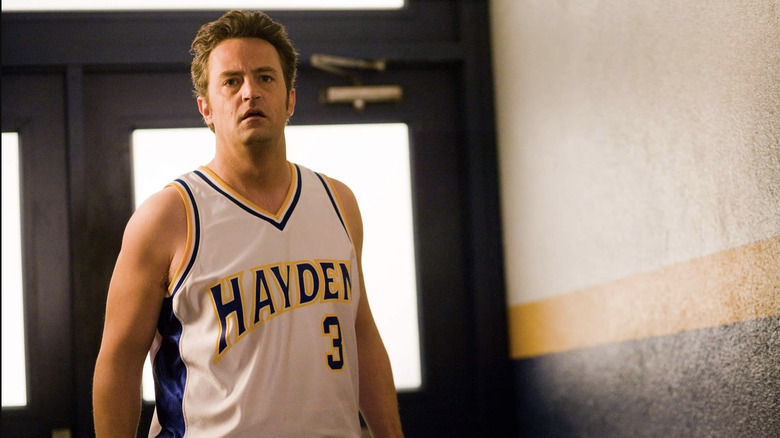 Warner Bros. Pictures
It's hard not to love Matthew Perry in "17 Again," which was a box office hit upon its release in 2009, as reported by Variety, boasting a $24.1 million opening. Perry stars in the film as Mike O'Donnell, a 37-year-old husband and father who feels regretful about the choices he's made and wishes he could go back in time to his high school glory days. Thanks to some serendipitous magic, he gets the chance — and finds himself transported back to his 17-year-old self, played by Zac Efron. As his younger self, he befriends his teenage daughter (Michelle Tratchenberg) and son (Sterling Knight), providing them with guidance the way he never could as an adult, and rediscovers his affection for his wife (Leslie Mann), with whom he had been on the verge of divorcing. 
Efron portrays Mike for most the film, but both actors work excellently together to bring the character to life, and Perry in particular does an incredible job of copying the then-teen idol's mannerisms. As reported by SyFy Wire, Perry shared the process the two actors took to make sure their performances matched. "I read all of his lines, and he read all of mine," Perry said. 
Efron added, "I highlighted certain moments that I knew Matthew would be perfect for, and it was just kind of me standing in for him."
Perry's performance is moving and hilarious, and the character's predicament is familiar for anyone who wishes they could go back in time and make better choices. Though it may not be as emotional is watching Chandler and Monica's wedding, Perry's work in "17 Again" definitely makes the film worth the watch.