The Real Inspiration Behind The Title Ocean's 8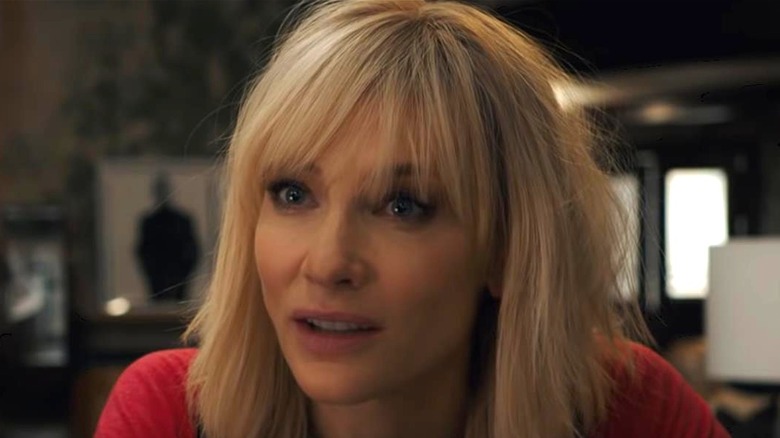 Warner Bros.
In 2018, a spinoff of Steven Soderbergh's popular trilogy of "Ocean's" films, titled "Ocean's 8," premiered in theaters. Conceived as an all-female reboot of the franchise, the movie follows a group of women as they attempt to launch a massive heist at the Metropolitan Museum of Art. From 2001 to 2007, the "Ocean's" trilogy, which kicked off with "Ocean's 11," similarly centered on an eclectic ensemble of criminals as they sought to perform increasingly complicated heists. In the initial franchise, titular character Danny Ocean (George Clooney) recruits a talented crew to help him infiltrate a casino. At the time, Soderbergh's films were consistent blockbuster hits, typically grossing far more than their initial budgets (via Vox). Considering their commercial success, it was unsurprising when Warner Bros. greenlit an eventual spin-off.
"Ocean's 8" focuses on Danny's sister, Debbie (Sandra Bullock), after she is released from prison. Despite being on parole, Debbie immediately begins to corral a number of thieves to assist her in a new heist. She reaches out to a close ally, Lou (Cate Blanchett), to help round up a capable team of thieves. Once they slip into the Met, the group must work to effectively enact their plan without raising any suspicions from the celebrities a mere few feet away.
While "Ocean's 8" presumably refers to the number of criminals who have joined the heist, director Gary Ross revealed that the title also has another meaning. As it turns out, someone else gave him the idea for the name.
It was all because of Soderbergh's idea for a potential new trilogy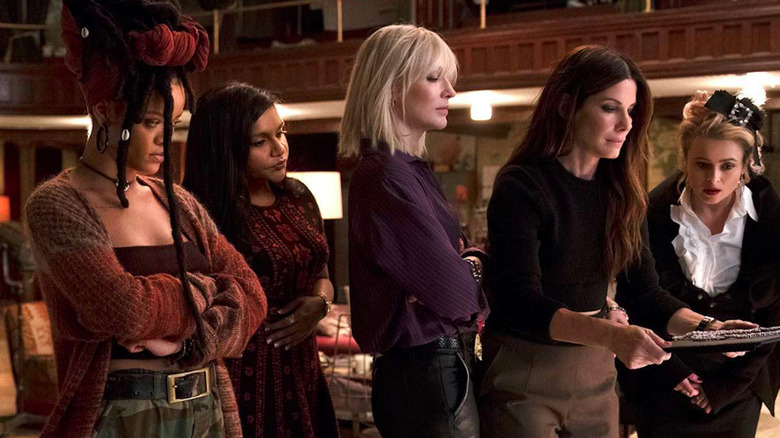 Warner Bros.
During an interview with Entertainment Weekly, Ross cited Soderbergh as the mastermind behind the title. According to the director, Soderbergh, who co-produced the recent spin-off, proposed the name "Ocean's 8" as a way to create space for a possible trilogy. Ross explained, "It was Soderbergh's idea. He said we can do eight, nine, and 10 – after that we'll be sick of them."
While breaking down his reasoning, the "Ocean's 11" director noted that eight characters represented a solid number of thieves with specialized skills, but also left the door open for more criminal entrepreneurs to join in future installments. In this way, an "Ocean's 9" and "Ocean's 10" could also reach theaters. Yet, despite these plans, the 2018 film received noticeably mixed reviews from critics. While many reviewers, including The New York Times, praised the chemistry and camaraderie of the star-studded cast, other outlets, like Vanity Fair, shared their disappointment that the story failed to live up to its full potential. At this time, reports of new chapters with the all-female team have yet to surface.
However, in another twist, Soderbergh has apparently demonstrated interest in possibly bringing back the original ensemble from "Ocean's 11" for another heist. At the moment, however, any burgeoning misadventures led by the Ocean siblings are still up in the air.