Here's Where You Can Watch The King Of Staten Island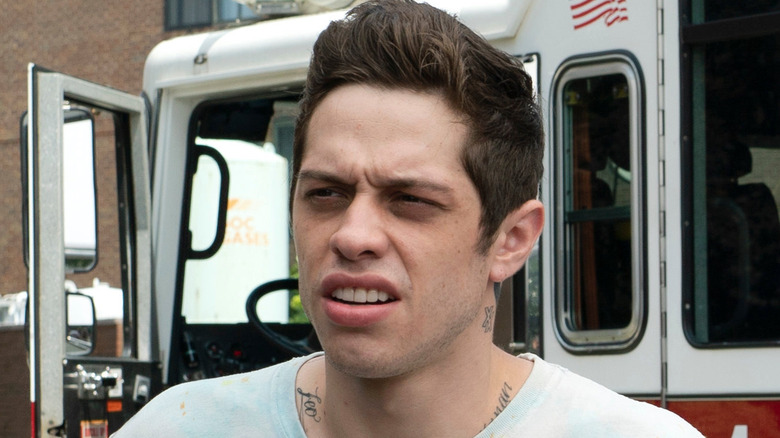 Universal Pictures
We may receive a commission on purchases made from links.
Directed by Judd Apatow, the 2020 film "The King of Staten Island" stars Pete Davidson as a young man named Scott Carlin whose life is tested after his mother, Margie Carlin (Marisa Tomei), starts dating someone new named Ray (Bill Burr), who just so happens to be a firefighter like his father who died. As Scott's relationships begin to fall apart, he vows to break up Margie and Bill, but it doesn't go so well, and soon enough he finds himself forced to live with Ray, growing closer to him and starting to heal from the trauma of his father's death. 
The script is co-written by Apatow, Davidson, and Dave Sirus, and there's a biographical nature to the story, as Davidson's father, a firefighter, died during the 9/11 attacks, leading him to have a lot of mental health issues over the years (The New York Times). As with most of Apatow films, "The King of Staten Island" has an all-star cast, including Maude Apatow as Steve's sister Claire, Bel Powley as Steve's love interest Kelsey, Steve Buscemi as a firefighter called Papa, and Pamela Adlon as Ray's ex-wife Gina. 
"The King of Staten Island" got rave reviews when it was released, and it's quickly become an indie favorite. For those who want to check out the comedy-drama film, here's exactly where you can watch "The King of Staten Island" now. 
The comedy-drama film is currently available on HBO Max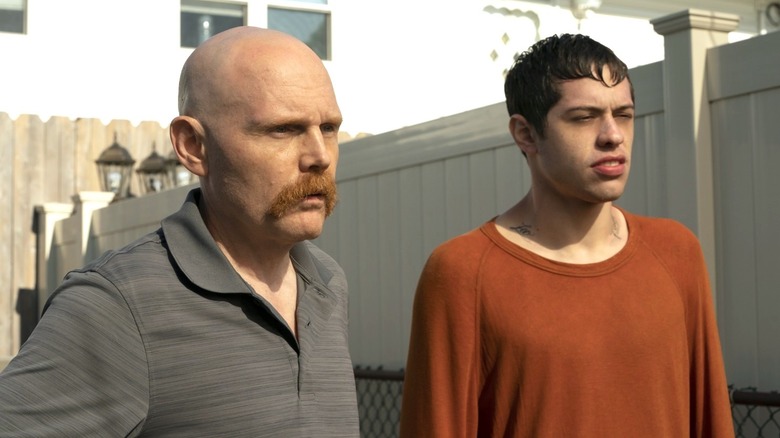 Universal Pictures
If you want to watch "The King of Staten Island" right now, the best place to go is HBO Max, as the film is included in your subscription. But of course, not everyone has an HBO Max subscription. There are a few other places you can catch the film, but it will cost a little money.
Like pretty much all movies released these days, "The King of Staten Island" is available to rent or purchase on all of the main digital media sites. That includes Amazon, Google Play, iTunes, Vudu, Microsoft, and YouTube. To rent, the price is usually around $3.99, which allows you to have the film available for 30 days, but once you start watching, you must finish the film within 48 hours, as that is when it will be removed from your account. You can also purchase the film and watch it whenever and however many times you want. Right now, the price to purchase "The King of Staten Island" digitally is $14.99 on most sites, though that could change. 
If you want to go old school and buy a physical version, that might actually be cheaper than buying it digitally, as Amazon currently offers it on both DVD and Blu-ray for $9.99. While these are all the present options for watching "The King of Staten Island," the movie might be added to other streaming platforms in the future, so keep an eye out.