Miranda Rae Mayo Weighs In On Chicago Fire's Stellaride Ship - Exclusive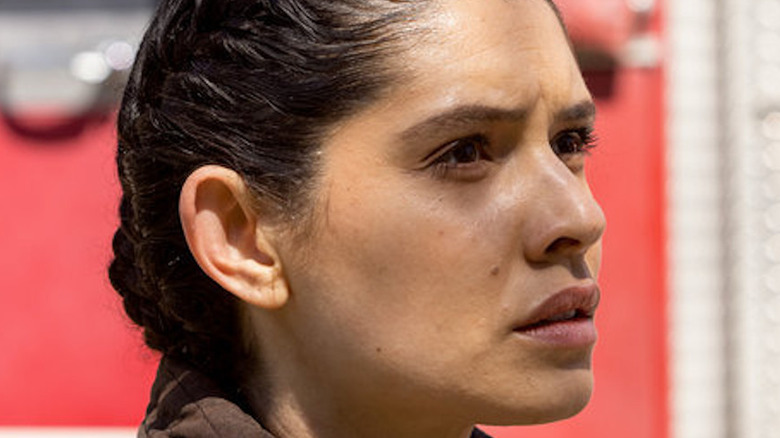 NBC
NBC's "Chicago Fire" has had its share of romantic relationships between characters over eight-plus seasons, and the fans have become invested in many of them. With all the trials and tribulations these characters face as members of the CFD, it's no surprise that just about every pairing has seen plenty of twists and turns, which is exactly the kind of thing that engenders viewer investment. And when the chemistry kicks off, the high-stakes setting really only makes things, dare we say ... hotter (Hotter? Fire? Get it? We'll see ourselves out). 
Such has certainly been the case with the matchup of Stella Kidd (Miranda Rae Mayo) and Kelly Severide (Taylor Kinney), dubbed "Stellaride" by fans. While it took a while to fully manifest thanks to the former's involvement in an unhappy marriage during her early tenure on the show — not to mention the latter's dalliances with other characters — this pairing has really taken off, and fired up the imaginations of One Chicago fans. It's survived mutual near-stabbings, serious injury, emotional trauma, and more than one near-breakup. Despite all that turmoil, Stellaride is still going strong in Season 9 of "Chicago Fire," as Kidd prepares to take the next big step in her career by becoming a lieutenant. 
In an exclusive interview with Looper, Mayo took a moment to reflect on Stellaride, and what it means to be a part of a fan-favorite ship.
Being part of Stellaride is the gift that keeps on giving for Miranda Rae Mayo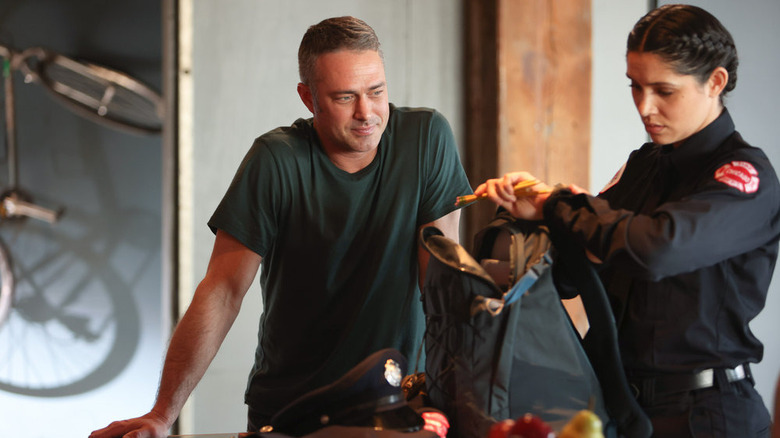 NBC
According to Mayo, the appeal of the relationship comes from how present the actors are when they're performing together. "I think that the reason why there is so much movement around the relationship is, there's just a lot of presence in the moment," she said. "When we do those scenes, I learn a lot from working with Taylor. He is so present and so skilled." 
While what takes place off-screen only has so much impact on the way "Chicago Fire" is made, Mayo acknowledges that the cast and crew are aware of the impact the Stellaride ship has had on the series. "I think that it's been a lot of fun to see the fans react so positively," she said. "It's a lot of energy. Which to me means that something is resonating with people, which is exciting. It's almost like Christmas shopping, for a person, and you're like, 'Oh, my God. I cannot wait to see their face when they open this.'"
Still, while Mayo appreciates being a part of a fan-favorite couple, she does wonder about life on the other side. "I'd actually be curious to see what the experience would be like being in a relationship where the fans hate it," she said, laughing. "I feel like it might be even more fun."
"Chicago Fire" airs Wednesday at 9/8c on NBC.