26% Of Chicago Fire Fans Wish This Couple Got More Screen Time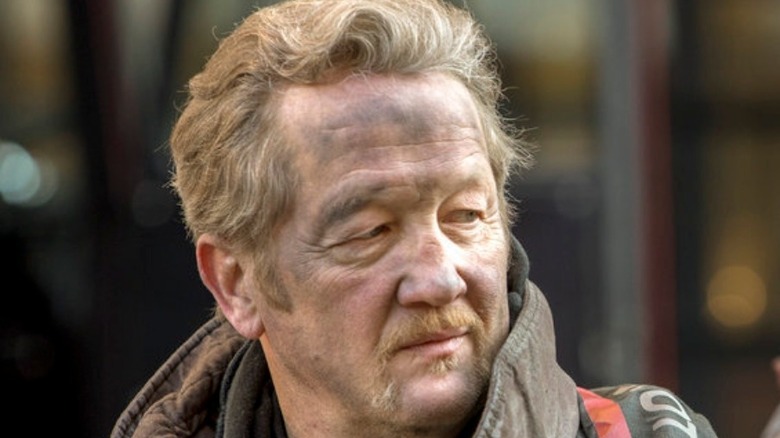 Adrian S. Burrows Sr./NBC
The original series that started off a hugely successful franchise for NBC, "Chicago Fire," is still going strong in 2021, with Season 10 of the show premiering on September 22, 2021. No one has to worry about Season 11 either, as NBC renewed the show for Seasons 9, 10, and 11 back in February 2020 (via The Futon Critic). Created by Michael Brandt and Derek Haas, with Dick Wolf executive producing, "Chicago Fire" started in 2012 and stars Jesse Spencer as Captain Matthew Casey, Taylor Kinney as Lieutenant Kelly Severide, David Eigenberg as Lieutenant Christopher Herrmann, Eamonn Walker as Deputy District Chief Wallace Boden, Christian Stolte as Senior Firefighter Randall "Mouch" McHolland, and a lot more who have come and gone over the years. 
With so many episodes and so many characters, the first 11 seasons of "Chicago Fire" so far depict a long and winding story of people going through major milestones in life, dealing with trauma, falling in love, and more. But the show is still limited by the length of the episodes and seasons, leading some characters and their storylines — romance in particular — to take a back seat to others. Recently, "Chicago Fire" fans answered a poll about which couple on the series deserves more screen time, and there was one clear answer. 
Chicago Fire fans want more Mouch and Trudy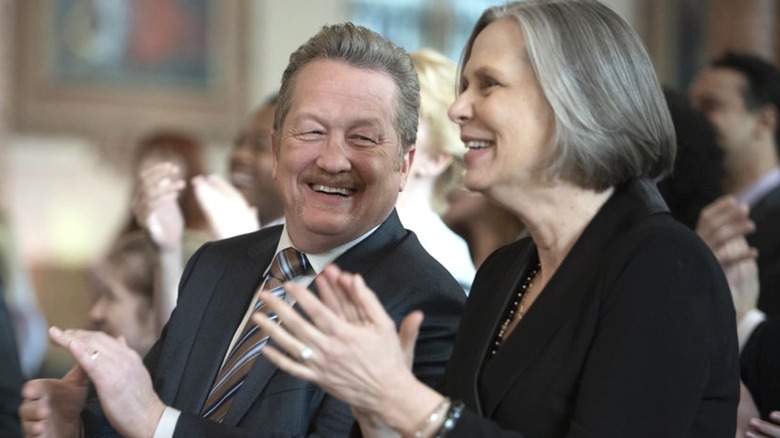 NBC
A "Chicago Fire" fan on Reddit with the username shiranav questioned fellow fans about the "couple that needs to get more screen time in Season 10." Allowing people to vote in a poll that featured plenty of options, with others being explored in the comments, there was one couple that ended up winning by quite a margin. With 254 votes made in total, Mouch and Trudy (Amy Morton) won with 67 votes. That put them 20 votes above the next top choice, which was Boden and Donna (Melissa Ponzio). Other than crossovers, Mouch is only a "Chicago Fire" character, while Sergeant Trudy Platt is a prominent character in both "Chicago Fire" and "Chicago P.D.", working as the desk sergeant at District 21. Mouch and Trudy first meet in Season 2 of "Chicago Fire," in the episode called "Real Never Waits," which is the season finale. The couple connects at Boden's wedding to Donna and quickly hit it off, getting happily married in Season 4. 
Mouch and Trudy's romance is straightforward and sweet, and both characters are very happy. For some fans, this is why they need to feature more, as u/CSMom74 commented on the poll saying, "I'm going with Trudy/Mouch because they're both funny. The others are all boring relationship wise." With the often serious nature of "Chicago Fire," Mouch and Trudy provide a lot of the bright, humorous moments that offset the dark. Along with that, the couple has very little drama, which is a stark contrast to the many ups and downs of relationships around them. Overall, fans clearly think that Mouch and Trudy should be on screen more in "Chicago Fire" Season 10 and beyond.