Is Max Really Leaving New Amsterdam?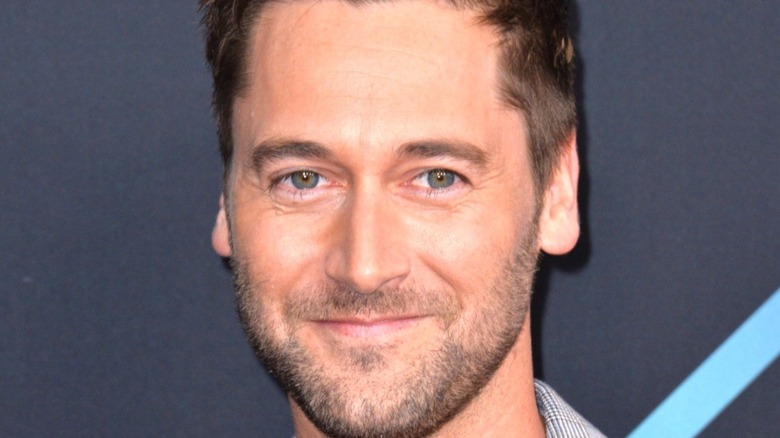 Featureflash Photo Agency/Shutterstock
The NBC hit medical drama "New Amsterdam" first premiered on the channel in 2018 and has been going strong ever since. The series stars Ryan Eggold as Dr. Max Goodwin, the new medical director at the prestigious New Amsterdam Medical Center in New York City. Max has a difficult time from the start, overworking himself as he tries to hide a cancer diagnosis, while his wife Georgia (Lisa O'Hare) is pregnant with their first child. The hospital improves thanks to Max's work, but he deals with many hardships over the seasons, including the death of his wife, being a single dad, and finding love again. 
Now the show is back for its fourth season, and Max's fate is still up in the air, but for a different reason. At the end of "New Amsterdam" Season 3, the blossoming romance between Max and Dr. Helen Sharpe (Freema Agyeman), the head of the oncology and hematology department at the hospital, finally leads to a confession of feelings, and the two kiss in the finale. It takes a lot for them to get together, but now they plan to pursue a real relationship. Moving forward, Max and Helen will definitely be together, but they might not be at New Amsterdam Medical Center, as Max plans to move to London with Helen. Will Max really leave New Amsterdam, and does this mean that Eggold is leaving the show? 
Ryan Eggold isn't leaving the show, but Max might really be leaving NYC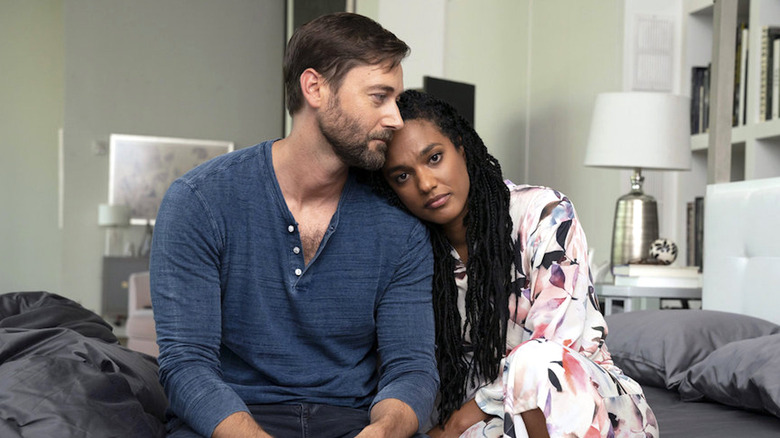 NBC
In Season 4, Max and Helen are no longer holding back their love for one another, and Max is willing to do whatever he needs to be by her side. When Helen indicates that she plans to leave New Amsterdam to be a medical director in London, Max says that he will follow her there, leaving fans wondering what will happen with New Amsterdam without them.
As far as we know, both Eggold and Agyeman do not appear to have any plans to leave "New Amsterdam," which NBC renewed last year through 2023 (Deadline). Eggold recently shared his excitement for the new season by posting a trailer on his Instagram with the caption stating, "we hope you dig the beginning of this new chapter." The show is as successful as ever, and Max and Helen's story is far from over. So is this all talk or are Max and Helen actually moving? 
Speaking with TV Insider, executive producer David Schulner said that "Max is going to London ... There's a lot to do before they leave. There's a lot to put into place before they go. But they're going." Schulner is quite confident in his statement, so fans should probably expect the move to happen somehow. "New Amsterdam" could use a time jump or have the move happen over a midseason break, or the show could even follow them to London on screen, splitting the story between two cities.
No matter what happens in the show, fans can rest assured that cast members Eggold and Agyeman are not leaving "New Amsterdam," and you will still see plenty of Max and Helen in the future.