Captain Marvel Will Be A Multilayered Character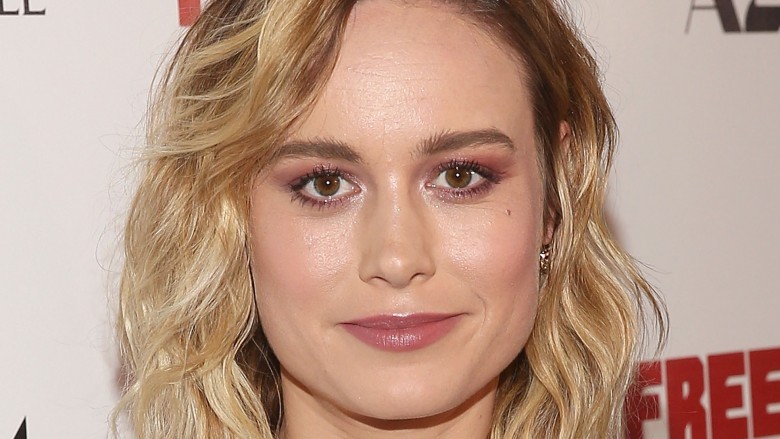 Getty Images
Brie Larson's Captain Marvel may be the most powerful character introduced into the MCU thus far, but that doesn't mean that she will be flawless. Marvel Studios head Kevin Feige recently told Vulture that the character's upcoming standalone film will bring out her humanity, ensuring that the audience can relate to her throughout all of the film's spectacle.
Feige says that focusing on bringing stakes into Carol's journey is a "big part" of the storyline they are working on. "Particularly for Captain Marvel, which is going to have a lot of spectacle, it ultimately needs to be about the three-dimensional, multilayered Carol Danvers character," he said. "You have to be able to track her and follow her and relate to her at all points of the movie, regardless of how many visual effects and spaceships and bad guys are filling the frame. That's what's important."
Feige has listed character development as one of the reasons why Marvel chose Mississippi Grind duo Anna Boden and Ryan Fleck to direct the film, saying that, while Marvel already has a handle on the special effects and action expected of the film, he wanted to ensure that the directors were able to bring out the movie's humanity. "We cast a pretty wide net," Feige told Vulture. "It's always based on people who've done things that we thought were interesting, at any level. We haven't hired anybody who've never done a feature before, but what gets you in the room is doing interesting work in television and interesting work in features, both of which they've done. And then it's about the conversation and the vision that we see."
Boden and Fleck certainly fit that bill, with work ranging from It's Kind of a Funny Story to Sugar to episodes of The Affair and Billions. While their resumes have been varied and show a number of different skill sets, Feige said that it was Boden and Fleck's ability to create a "singular character journey" that was the biggest draw. "The stories they've told have been so diverse, but regardless of the subject matter, they can dive into it and hone in on that character's journey," he said.
Captain Marvel will be the first female superhero to lead a movie for Marvel (a path which will be paved by DC's Wonder Woman this summer), so it is good to hear that the studio is taking the proper amount of time to ensure that the character resonates with viewers, especially as the superhero landscape becomes more and more crowded. Captain Marvel, which will give Carol Danvers a new origin story, is due out on March 8, 2019. While we wait, see some of the other movies that will blow you away that year.