Justin Chon Reveals The Biggest Thing He Learned On The Twilight Set - Exclusive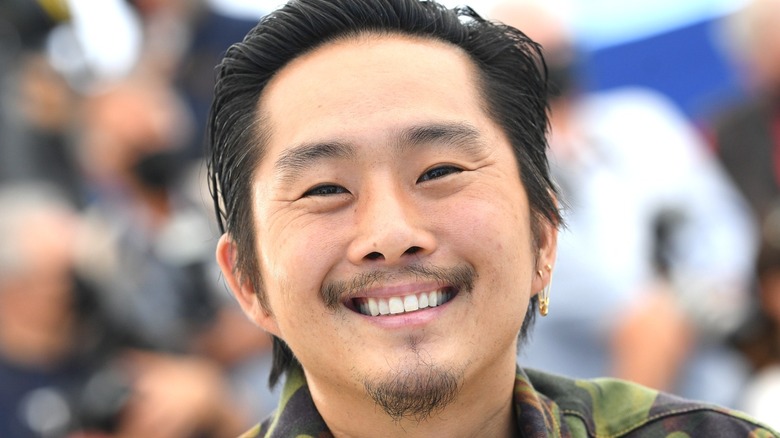 Pascal Le Segretain/Getty Images
It may seem hard to believe, but Justin Chon got his first big Hollywood break over a decade ago, when he starred as Bella's lovestruck classmate Eric Yorkie in "The Twilight Saga" film series. Since then, he has parlayed that success into an impressive career as an independent filmmaker.
Chon first garnered attention as a writer and director when his film "Gook" premiered at the Sundance Film Festival in 2017. And four years later he's keeping that momentum going with his latest film, "Blue Bayou," about a Korean-born adoptee facing deportation from the United States because he was never naturalized. Co-starring Alicia Vikander, "Blue Bayou" is out now in theaters.
However, long before either of these movies came out, Chon cut his teeth on the "Twilight" set. So, just what did he learn from that experience, that he carries with him to this day? 
Chon recently sat down with Looper to exclusively reveal what "Twilight" taught him all those years ago.
Justin Chon wants to change 'hearts and minds' with his independent films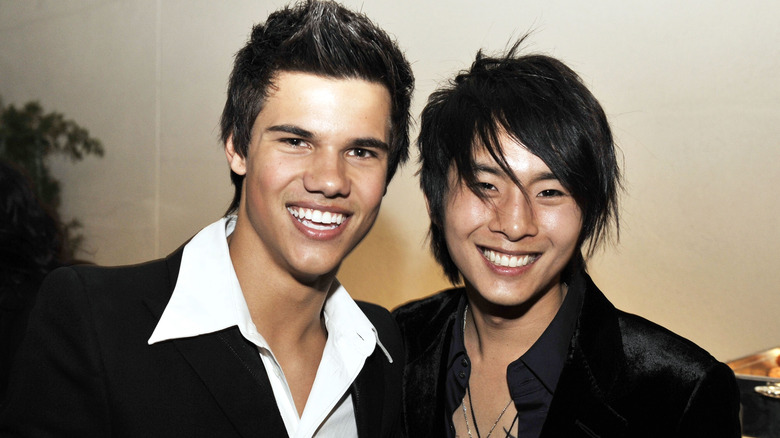 Kevin Winter/Getty Images
Justin Chon was already in his 20s when he played the shaggy-haired Eric Yorkie in "Twilight," and he had previously appeared on the short-lived Nickelodeon show "Just Jordan." Other than that, he was a relative newbie on the acting scene — and he was perfectly happy being a side character.
"I really enjoyed being on those movies, particularly because I was not the lead," says Chon. "I could just enjoy being on set and experiencing the whole thing, but I didn't have to deal with what the three main characters had to go through."
As for what his time on the "Twilight" set taught him, Chon gets philosophical. "What I learned was what mattered to me in storytelling, what mattered to me in the career I wanted to have — being rich and famous ... all that stuff didn't feel like it'd be as fulfilling," he says. "Watching from the periphery, I realized a sense of purpose in serving others through filmmaking is something that I felt would probably be much more fulfilling in the long run. There's a lot of ways to make money. I might as well become a financial consultant or go into business or something and make tons of money. But in making art, I want to make a difference, and I want to change people's hearts and minds. That's what those films taught me."
Chon's latest film, "Blue Bayou," is out now in theaters.