The Forgotten Hank Azaria Comedy You Can Binge On Hulu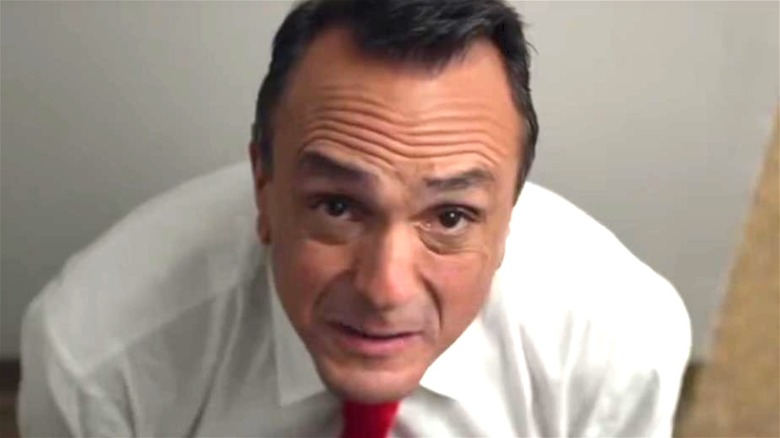 IFC
Fans of "Friends" grew attached to the central cast over the iconic sitcom's 10 seasons. However, some of the most lovable characters on "Friends" were the recurring ones, who weren't necessarily the center of the show, but were integral to the story nonetheless. The Central Perk barista Gunther (James Michael Tyler) was an understated comedic gem; Janice Hosenstein (Maggie Wheeler) had some great one-liners; and one of Phoebe's (Lisa Kudrow) ex-boyfriends named David was played by one of the stars of "The Simpsons," Hank Azaria.
While only superfans would know that Phoebe and David were initially meant to end up together, or even that Azaria originally auditioned for the role of Joey, even casual fans are likely to recognize Azaria from his time on the show as the scientist who left Phoebe behind to do a research study in Minsk. Aside from his role on "Friends" and his long-running vocal work on "The Simpsons," Azaria is known for appearing in movies and shows like "Mad About You," "Tuesdays With Morrie," and "Along Came Polly."
One of Azaria's more recent comedy shows is now available to watch on Hulu, and it also stars Amanda Peet, Tyrel Jackson Williams, and J. K. Simmons. Let's take a look at the hidden gem and why it should be your next binge-watch.
Brockmire is a witty sports show with heart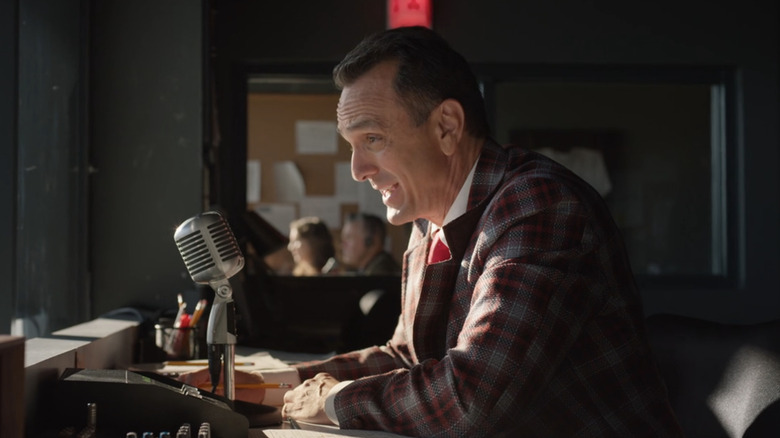 IFC
The 2017 comedy series "Brockmire" stars Azaria as a former Major League Baseball announcer named Jim Brockmire, who tries to make a career comeback after making an embarrassing public spectacle of himself almost a decade earlier. Brockmire returns to the world of sports announcing through a small minor league team, and along the way, he makes friends and even finds new love. Fans of classics like "Cheers" will undoubtedly appreciate "Brockmire" for its comedic tone mixed with its handling of sensitive topics and plenty of sports references — not to mention Azaria's impressive announcer voice.
"Brockmire" has overwhelmingly positive reviews on Rotten Tomatoes, and the Critics Consensus for Season 2 noted that it "rounds out all of the bases with scathing wit and scandalous aplomb before reaching home plate for a poignant finish, making full use of Hank Azaria's talent as a comedian and dramatic actor." Check out "Brockmire" on Hulu if you need a new comedy to watch.