This Famous Simpsons Actor Almost Landed The Role Of Joey On Friends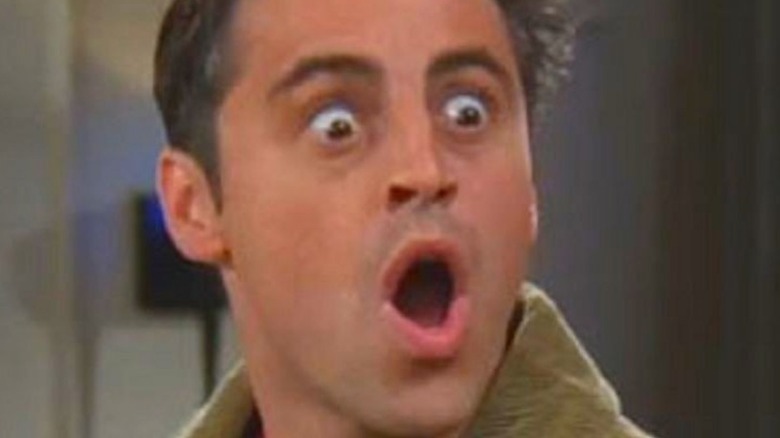 NBC
For ten years, "Friends" was the sitcom that made everyone feel like they were a part of a close-knit group. Everyone knew a Rachel (Jennifer Ansiton), a Monica (Courteney Cox), a Chandler (Matthew Perry), a Joey (Matt LeBlanc), and a Ross (David Schwimmer) — or maybe they related to a character personally. Watching the ups and downs of their lives made fans feel like they were a part of the crew. Viewers rooted for their happy endings as much as they hoped for their own.
Seeing the "Friends: Reunion Special" on HBO Max brought back some fond memories for the fans and the cast, and hearing their stories made everyone who watched feel that much closer to the actors. The faces of the "Friends" cast have been so ingrained into the minds of fans, that it's almost impossible to imagine anyone else in those roles. However, there was once a time when Joey Tribbiani might have been played by a very different actor, one whose face — and voice — is probably familiar.
Hank Azaria auditioned for the role of Joey Tribbiani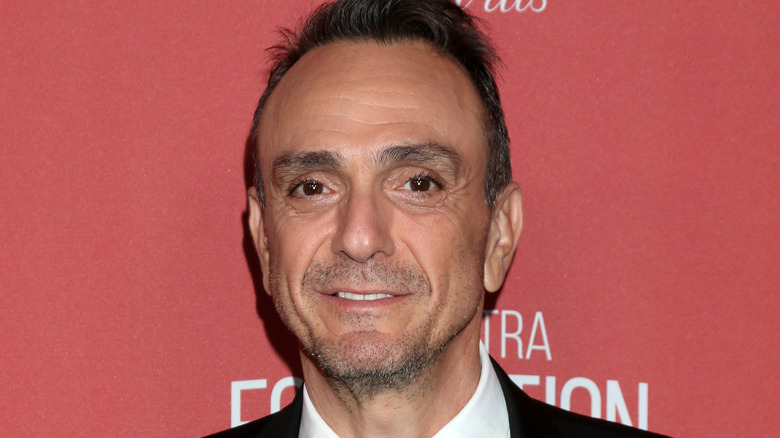 Shutterstock
Although 10 seasons is an impressive length of time for any TV series, one animated comedy has the "Friends" run beat by far. "The Simpsons" has been on the air since its debut in 1989, and is about to go into its 34th season. Much like the characters of "Friends," "The Simpsons" has a huge list of unforgettable voices and quirky characters on its roster. It's the voice actors who make those characters come to life, and one actor in particular has made many of those roles his own: actor Hank Azaria. Azaria voiced many of the animated shows' most memorable characters, including Chief Wiggam, Moe and, until recently, Apu.
Many "Friends" fans may remember that Azaria played a recurring role on the show as Phoebe Buffay's scientist boyfriend, David. What they may not know is that he came very, very close to being the face of Joey Tribbiani. In a May 21, 2021 interview with James Corden on "The Late Late Show with James Corden," Azaria revealed that he auditioned twice for the role of Joey, but didn't quite make the cut. "We all read the script and knew it was going to be [great,]" Azaria told Corden. "And I auditioned for Joey, and didn't get it, and [I] was like no, I have to go back, I have to try again. So I bulled my way back in for a second time, and they were very kind watching my audition ... Spoiler alert, I didn't get the role of Joey."
Although Azaria admitted that he would often picture himself playing Joey "quite a lot," he appreciated that the casting folks at "Friends" were "kind enough" to give him the role of David. It's hard to picture Azaria playing Joey with the same charm and sweetness that Matt LeBlanc brought to the role, but fans are still left to wonder what might have been.